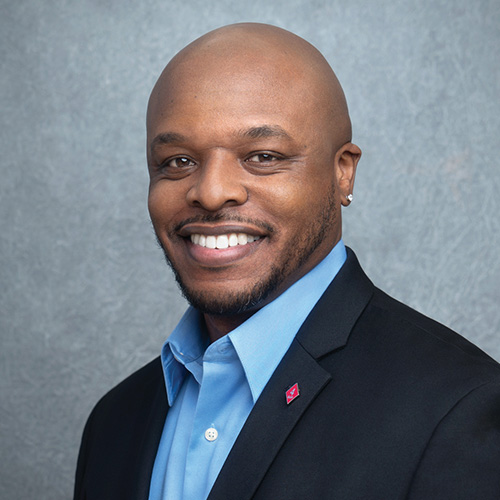 Years in Media & Broadband: 27
Education: University of Southern California
My personal superpower is: My organizational skills, specifically attention to detail and order
My proudest professional achievement over the past 12 months is… rebranding the UMC streaming service into what is now known as ALLBLK. This was a major moment, not only for service, but also for the culture.
What habit are you keeping post-pandemic? Not touching things that have been publicly shared.
How does the country narrow the digital divide? Offering mandatory tutorials for everyone born before 1980.
What's the future of direct-to-consumer streaming look like? We haven't cut the cord—we have created a new cord. With that said, it will be a large variety of content to choose from, so you better produce offerings that will psychologically stimulate viewers.
Your comfort TV binge? "Songland"
If you could host a Clubhouse chat with anyone, who would it be? Jamie Foxx
How has the pandemic forever changed programming? I think our audiences are paying more attention to what's being offered. The industry was going through the motions for many years. Now that people actually had time to pay attention, networks have to think and plan for how they program.
How many times have you flown in the past year? 10
What show/movie hasn't been rebooted that you wish would be? "Atlanta"
Your pandemic theme song? "How Ya Like Me Now" by Kool Moe Dee
What are you most looking forward to this summer? Interacting with people
Last podcast listened to: Dead Ass with Khadeen & Devale