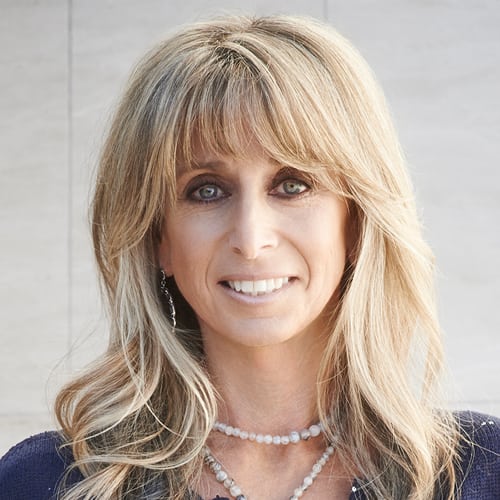 Years in Cable: 30
Education: BA, Science, Boston University; MA, Boston University
On any given week an estimated 113.5 million viewers tune in to one of the networks under Hammer's purview. Rather than being staggered by the responsibility, she sees it as a canvas for innovation. Overseeing all business for NBCU's 10 cable entertainment networks plus Universal Cable Productions and Wilshire Studios, Hammer's portfolio was the largest profit contributor to NBCU and grew in both profit and revenue for the 13th consecutive year in 2016, with profit upward of $2.8 billion. Crown jewel USA ended 2016 as the most-watched ad-supported cable entertainment network; Bravo had 15 returning series in 2016 with season-over-season ratings increases; for the second year in a row, E! delivered the biggest unscripted launch of the year on cable with "Rob & Chyna"; and Sprout showed 21 percent growth among the key demos. On the studio side, Universal Cable Productions boasts 25 active series, nearly double from just two years ago. Never one to rest on her laurels, Hammer led the exclusive deal for US cable and broadcast rights to the Harry Potter and upcoming "Fantastic Beasts" films in J.K. Rowling's Wizarding World franchise, the largest movie acquisition in NBCU history, which will see eight of the Harry Potter films begin airing on USA and Syfy in 2018.
Q&A
What inspires you most about this industry? Believe it or not, I'm incredibly energized by all the disruption and headwinds caused by this rapidly changing environment. It reminds me of the early, pioneering days of cable… when we broke the rules as fast as we made them up. What could be more exciting?
What are the top three qualities you look for in a hire? Anyone I consider for a position has to be smart, driven and hungry… collaborative and unafraid of risk-taking. And extra points to anyone who understands you get only one chance at a first impression.