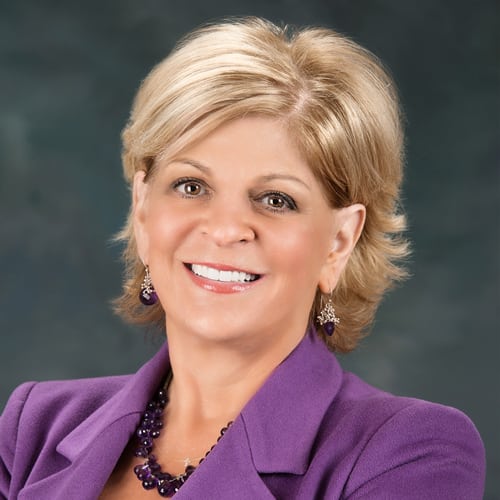 Years in Industry: 39
Education: BS, University of Colorado
Motto I Live By: No kind word, kindness or encouragement, no matter how small, is ever wasted.
Carlsen plays a unique and pivotal role in numerous cable networks and distributors by finding executives to oversee and operate them. What makes her so good at her job is she has the ability to see what the next demands of the industry will be, and then aligns herself with the people who can best meet those needs. And Carlsen knows what it's like to work in the industry, having started her career at United Cable.
What item in your home or office most "sparks joy" in you? My photos–of my family, my grandmother, my father, and of course, my dogs.
Last linear content you watched live: I tune in to "Game of Thrones" every Sunday! Outside of "Thrones," my TV is almost always set to HGTV or CNN.
How do you stay motivated in your job? I am lucky enough to be surrounded by so many brilliant minds in this industry—watching the executives I now consider friends lead companies through incredible change, or earning their first CEO jobs, or venturing out to start their own companies is endlessly motivating to me.
Favorite podcast: "How I Built This" from NPR, or "Criminal"