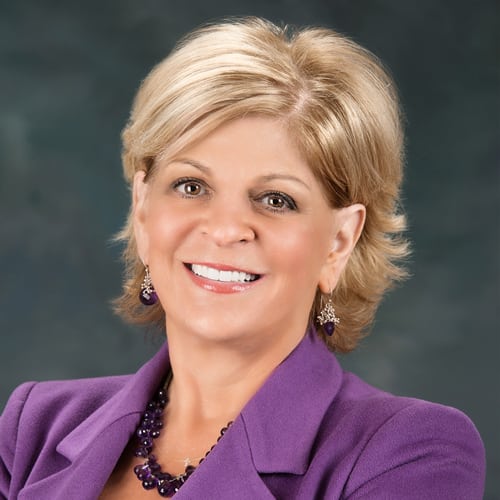 Years in Cable: 37
Education: University of Colorado
One Word that Best Describes Me: Problem-solver
Carlsen is the force behind the gold standard of boutique search firms, having placed more than 2,700 executives and rising stars in critical industry roles during the span of 30 years. An internationally respected executive search leader, adviser, coach and champion of workplace diversity, Carlsen is a results-oriented strategist who understands the needs of her clients and has an uncanny antenna for the trends and pulse of the overall market. She founded the Telecommunications Diversity Network, an industrywide initiative that provided a "no fee" job bank populated with the best diversity candidates, and more recently joined the board of the T. Howard Foundation, whose mission is to diversify the media and entertainment industry by increasing the number of underrepresented individuals within the industry.
Q&A
What inspires you most about this industry? I'm endlessly inspired by the industry's ability to reinvent itself, adapt to change and spread its influence and reach and birth new industries.
Three years from now, what do you hope has been invented? A winning business model for excellence and non-bias in journalism.
What are the top three qualities you look for in a hire? Funny… Darwin had it right… Adapters who see the world with fresh eyes and are quick to differentiate their offering from their closest rivals; Speed/Agility: Quick to locate and exploit new opportunities. Competitive Spirit: those who can outrun, outmaneuver and outfight competitors.
If President Trump tweeted about you, he would say… "Who does your hair?"
How do you celebrate your birthday? Counting my blessings with friends and family and a good long hike with my pups.
What product or service could you not live without? My Apple Watch. I don't know how we ever managed without it!
Favorite podcast: The Cable Center's "Stories From the Headend," of course!