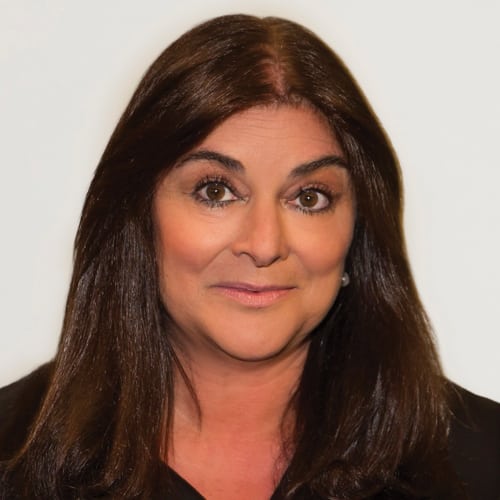 Years in Cable: A lot of years (33)
Education: BA, Economics, Brandeis University
One Word that Best Describes Me: Loyal
Talk about a winning season. Last year, MSG Network led the way with 13 New York Emmy wins, giving the network 112 New York Emmy Awards during the past eight years, more than any single network or station in the region over that time. Key to the success of all of these accolades is Greenberg, who oversees all aspects of the company's business, including programming, production, distribution, sales, marketing and digital initiatives.
Best way to spend a Saturday night: Dinner with my family (if my two twenty-something daughters are in town and will join me and my husband) and a movie.
My favorite newfound hobby: Let's say I'm learning to cook after years of masterful take out…
Favorite charity event you work with: The Garden of Dreams Foundation — specifically, MSG Classroom's nine-week program that introduces a group of New York City-area high school students to the media industry. Spring 2016 marked our 17th consecutive semester of the program.
Favorite vacation spot: Any place in Italy—Adore the people, the scenery and the wine! Generally, love to travel anywhere.
Last show I watched not on my network(s): "The Good Wife"
New favorite binge: "Girls" on HBO
My typical breakfast is: Starbucks