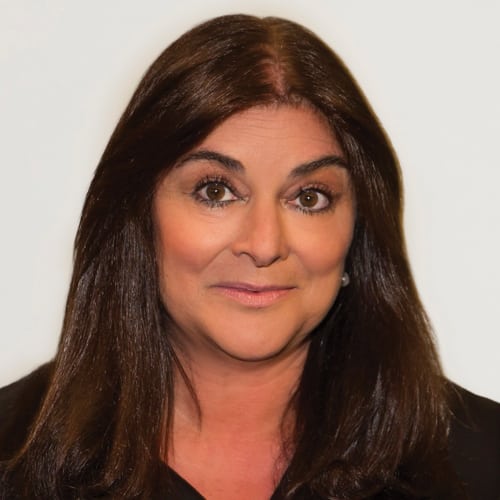 Years in Cable: 35
Education: BA, Economics, Brandeis University
Greenberg's focus on broadening the company's appeal to younger viewers is evidenced with the launch of "People Talking Sports* (And Other Stuff)" and "MSG Shorts." She gives her time as a mentor to graduates, new employees and disadvantaged high school students. She serves on the board of the Garden of Dreams Foundation, a non-profit that works closely with all areas of MSG to help brighten the lives of children facing obstacles.
Best advice your mom or dad ever gave you? If you are the smartest person in the room, you're in the wrong room.
Favorite shortform content? MSG Shorts, of course – Television, But Shorter.
What would be the name of the reality show based on your company? "So You Think You Can Dunk"
What product or service could you not live without? Seamless–I'm not a big cook during the work week (or for that matter, at any time during the week).
What's the first thing you read in the morning? The Skimm on my iPhone
Last show I binged not on my network(s): "The Marvelous Mrs. Maisel" on Amazon Prime
Favorite podcast: "Pod Save America"