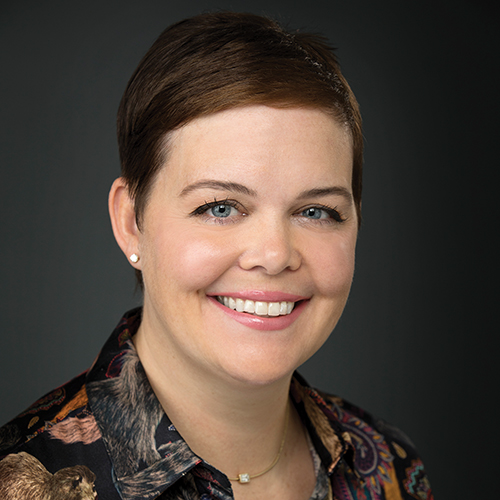 Gravitt's track record of developing and driving award-winning series, along with finding and fostering talent, speaks for itself in the realm of HBO's comedy slate. She's at the forefront of inclusive storytelling and truth sharing in part because she's not afraid to break barriers and disrupt the status quo of Hollywood. Spearheading shows like "I May Destroy You," a deeply personal and confessional series that proves the impact a half-hour format can have, and "A Black Lady Sketch Show," the first series to have a cast and writers' room of entirely Black women, are among her crown jewels. Oh, and let's not forget "Insecure" and "Curb Your Enthusiasm." When it comes to inspiration in book form, Gravitt reaches for "Educated" by Tara Westover.
Do you have an example of male allyship that made a difference to you?
When it was time for me to start my family, I was not only supported but encouraged to take that step by my close male mentor, Casey Bloys, now Chief Content Officer of HBO and HBO Max. At the time, I remember feeling like I wasn't yet where I wanted to be professionally, and that "stepping aside" for maternity leave was going to set me back. He helped me realize I could take time away and keep my career on track. I now also know there is no such thing as "perfect timing" when it comes to the big decisions in life.
What one female empowerment book do you think every woman should read?
"Educated" by Tara Westover.