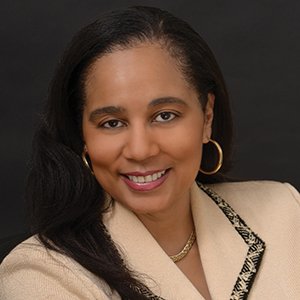 Years in Industry: More than a decade
Education: University of South Carolina, B.S. in Mathematics and Psychology
These five association leaders guide the cable industry, particularly through these troubling times. Williams makes her first appearance on our list, guiding the rebrand of human resource group C2HR. Beyond a name change, the organization launched new offerings, resources and events and attracted multiple new member companies. Lins is working to fight piracy, launching an industry-wide effort educating consumers, as well as mitigating pay-TV cord cutting. The team at the Cable Center introduced five-year roadmap Vision 2025, empowering current and future industry leaders. NAMIC and SCTE-ISBE have both had to rapidly pivot in light of the health crisis, with NAMIC reimagining its leadership seminar as a virtual, five-day event under Washington's guidance. Dzuban is helping SCTE-ISBE Cable-Tec Expo pivot to a free, virtual event for the first time. Interest seems high in the tech gathering, which drew in a record 267 thought leadership abstracts.
The COVID-19 pandemic forever changed my perspective on…
The speed of change.
How has the pandemic shaped the industry's future?
We are seeing companies develop solutions that allow for better, faster telework options that enable teams to stay connected. The pandemic has shown us that mass telework is possible, and I believe telework will now become more commonplace for those whose jobs can be done remotely. The pandemic also has reinforced the need for creativity, innovation, and "thinking outside the box," in order to grow and thrive. We are already seeing some amazing examples of this when people and businesses are put to the test.
The future of broadband is…
One that will be faster and more accessible to all, regardless of whether someone lives in an urban or rural location. The broadband of today will look nothing like broadband in the future as companies of all kinds innovate at a breakneck pace to gain a competitive edge and larger market share.
Is cable recession proof?
I don't think any industry is recession proof nowadays. The world continues to change, and at a pace we have never experienced before. Technology is the biggest driver of this rapid pace of change, and it will only continue to gain momentum. But cable, like all industries, will continue to evolve with the times to meet the demands and needs of its customers.
If I launched my own personal streaming service, it would be called:
"Comfortable Being Uncomfortable." It reflects my own personal leadership style, which applied pre-COVID-19 and has been further solidified by the pandemic. This global crisis will change businesses and the way business is done in ways we cannot even begin to imagine. Some of those changes will be welcomed and embraced, others will create a lot of discomfort. But in the end, getting comfortable being uncomfortable is how real progress will be made.
Last show binged not on your networks:
ESPN's "The Last Dance," a 10-part docuseries about Michael Jordan and The Chicago Bulls. During a time when so many people miss watching and attending sporting events, this was a brilliant move by ESPN because it brought together everyone, sports fans and non-sports fans alike. The series went beyond basketball by providing tremendous insight into the making of one of this country's most beloved and iconic individuals and brands.