Cablefax Events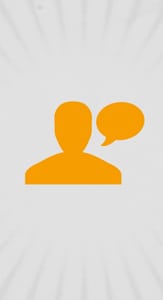 Cablefax Events provide cable executives with various must-attend learning and networking opportunities unmatched in the cable industry. Please see below to register for an upcoming Cablefax Event.
Upcoming Cablefax Events
Cablefax Faxies Awards Luncheon

Edison Ballroom, NYC

The FAXIES sets the industry benchmark for excellence across all areas of marketing and PR as the industry strives to develop new audiences, expand revenue streams and ultimately thrive through business innovation.

Cablefax 100 & Top Ops Celebration…

Yale Club, NYC

Join us for the Cablefax 100 and Top Ops Celebration Dinner on Tuesday, June 5 from 5:30 pm– 9:00pm at the Yale Club in NYC. Cablefax will be saluting the Cablefax 100 honorees and the Top Ops.. For the first time, we are announcing the list of honorees — but not the rankings! You will…

Most Powerful Women in Cable

Save the Date! Join Cablefax at the Most Powerful Women Awards Luncheon on Thursday, Nov. 15. This year we're all about more, more, more!  More Networking. More Beautiful Space at our new Venue. More Time to Organize Your Teams.  Early Registration is now open. 
Past Cablefax Events
Cablefax Leaders Retreat

Ritz-Carlton, Amelia Island, FL

The Cablefax Leaders Retreat will bring together top leaders for an in-depth, high-level discussion exploring the future of the distribution, monetization and how today's consumer engagement strategies could shape companies' fortunes for decades to come.

Cablefax Lawyers Dinner

The Press Club, Washington, D.C.

The Cablefax Lawyers Awards celebrate the industry's incredible legal minds. Join Cablefax at the legendary National Press Club in Washington, D.C., on March 19 from 6:30 – 9p.m.

Cablefax Digital & Tech Awards Luncheon

The Yale Club, NYC

The Cablefax Digital & Tech Awards honor the outstanding websites, digital initiatives and people in our industry that are driving the digital media revolution. Join Cablefax for the Awards Luncheon on March 6, 2018, from 12 – 2p.m. at the Yale Club in New York City. This must-attend industry event salutes the best and brightest…

06

Dec. 06 2017

event

award

Overachievers Under 30

Cablefax's Overachievers Under 30 honors the ladies and gents working hard to do big things, enhance the industry and make their dreams come true.

December 6, 2017 | New York, NY Who are the top young professionals in cable, broadcast, tech and digital?  Cablefax's Overachievers Under 30 honors today's rising stars working in the fast-paced worlds of cable, broadcast, tech and digital. Join us in New York City at the fourth annual Overachievers Under 30 awards luncheon to celebrate the…

Most Powerful Women in Cable

Awards Luncheon | Thursday, Nov. 16 | 11:00 - 2:00pm | Edison Ballroom, NYC

Join us for Cablefax's Most Powerful Women in Cable Luncheon on Thursday, November 16, 2017, from 11:00 am– 2:00pm at the Edison Ballroom in NYC, as we salute the women who have made their mark on the industry with their leadership, innovation and community. This year, in addition to some special entertainment and door prizes,…

07

Nov. 07 2017

event

award

Cablefax Awards Gala

Honoring the Program Awards, Trailer Awards & Affiliate Marketing Hot List

Join Cablefax at the Taglyan Complex in Los Angeles, on November 7, 2017, as we celebrate the industry's best shows running on screens around the world, the best actors and actresses that make fans tune in on all screens, and the best promos and sizzle reels that entice viewers to watch and engage with their…

FAXIES Spring Awards Breakfast

June 9 | The Edison Ballroom, New York, NY The FAXIES awards program has long recognized excellence in PR and marketing throughout the cable, broadband and television industry. And now as content flows to myriad screens and upends established business models, there has never been a better time to highlight the most innovative and effective…

TV Innovation Summit

Join us for this must-attend event that brings together TV distributors, programmers and vendors to discuss the latest trends and challenges surrounding the TV business.

Cablefax's Top Ops Luncheon

Congratulations to the 2017 Top Operators!

June 8 | New York Athletic Club, New York, NY Cablefax has compiled the list of influential MSOs and Independent Operators. These individuals and companies represent the best in a variety of areas including marketing, technology, finance, lifetime achievement, customer service and community involvement. Join us in celebration on June 8, 2017 during the TV…

Multiscreen Awards Breakfast

Join Cablefax on March 30, 2017 in New York City for a celebratory breakfast honoring three amazing awards programs all under one roof.

Congratulations to Cablefax's Digital Award and Tech Award Finalists and Most Innovative in Multiscreen Honorees! This event has concluded, read the event recap here. Join Cablefax for the Multiscreen Awards Breakfast on March 30, 2017, from 8 – 10:00 a.m., at the Yale Club in New York City, as we salute the winners and honorable…

Top Lawyers Dinner

Join Cablefax at the legendary National Press Club in Washington, D.C., on March 22 from 6 - 8:30 PM for the Top Lawyers Dinner, celebrating the industry's incredible legal minds.

Cablefax's Top Lawyers Awards Dinner March 22 at 6 p.m. | The National Press Club, Washington D.C. Join Cablefax at the legendary National Press Club in Washington, D.C., on March 22 as we celebrate the industry's incredible legal minds honored in our inaugural Top Lawyers Awards Program. We invite the law firms and companies that…

U30 Networking Reception

December 14 | The Standard, High Line

Prepare to be motivated. Cablefax's 2016 Overachievers Under 30 set a high standard for professional excellence, forward thinking and pioneering spirit. These 44 emerging leaders will be honored December 14, 2016, at New York City's The Standard, High Line during a networking reception. Reserve Your Seat | Purchase Your Team's Table

Most Powerful Women in Cable

Awards Luncheon | Thursday, Nov. 17 | 11:00 - 2:00pm | Edison Ballroom, NYC

Join us for Cablefax's Most Powerful Women in Cable Luncheon on Thursday, November 17, 2016, from 11:00 am– 2:00pm at the Edison Ballroom in NYC, as we salute the women who have made their mark on the industry with their leadership, innovation and community. This year, in addition to some special entertainment and door prizes,…

Cablefax Awards Breakfast – September 22,…

Click logo to view winners + Click logo to view winners + Click logo to view winners. Thursday, Sept. 22 | 8:00-10:00 am | 230 Fifth Venue, New York City Register Now! Event Registration: Per Person $525 Table of 10 $5500 All Access Pass – includes Awards Breakfast + TV Innovation Summit + Cocktail Reception $1274

The FAXIES Awards Breakfast

Congratulations to the finalists of the 2016 FAXIES Awards!  Judges selected finalists from a record breaking amount of entries in over 40 categories.  The FAXIES Awards finalists, represent the PR and marketing gurus whose creativity in devising smart campaigns, mixed with overall promotional prowess, makes them the best of the best.  We salute these executives and…

Best Sellers 2016

Congratulations to Cablefax's Best Sellers Awards Winners! Join us June 14 in NYC. Join Cablefax on Tuesday, June 14 from 8:30-10:00 a.m. to honor the Best Sellers Awards winners  & Sales Hall of Fame when we will present them with their well-deserved awards! 2016 Sales Hall of Fame Inductees  Gabriel Berger Vubiquity David Levy Turner…

CFX at INTX

Partner with CFX today! Gain momentum heading into INTX and during the show. With a comprehensive pre-show guide, the Cablefax show daily each morning, the anticipated Cablefax 100 Magazine and Party buzz – Cablefax has you covered. Partner with Cablefax and collect valuable leads prior to INTX and drive traffic to your booth, May 16-18.…

Digital Awards Breakfast

Congratulations to the Cablefax Digital Awards Finalists! The Cablefax Digital Awards  honor the outstanding web sites, digital initiatives and people in our industry that are driving the digital media revolution. Join Cablefax for the Awards Breakfast on March 8, 2016, from 8:00 to 10:00 a.m. at the Yale Club  in New York City.  This must-attend industry…

Most Innovative People in Multiscreen

Congratulations to Cablefax's Most Innovative People in Multiscreen!   As part of Cablefax's Multiscreen March celebration, we are honoring the most innovative executives across the universe of traditional and digital media. They are the multiscreen mavens and power players who create, market and distribute content across myriad platforms and screens, always fighting to give consumers…

Tech Awards Breakfast

The Cablefax Tech Awards  honor the forward thinking tech gurus who continue to revolutionize cable technology with their amazing products, campaigns and partnerships.  The Tech Awards finalists took chances, made incredible strides and understand the power of innovation —join us in celebrating them. Join Cablefax for the Tech, Digital and Most Innovative People in Multiscreen Awards…

Cablefax Multiscreen Summit

The Cablefax Multiscreen Summit: Where Marketing and Innovation Converge

March 8 | The Yale Club, NYC The Cablefax Multiscreen Summit will get down to brass tacks, with an information-packed program designed to share best practices, explore innovative marketing and PR tactics and understand how new product innovation intersects with overall business and marketing strategy. This is the must-attend event for executives seeking to make…

Overachievers Under 30 Awards Luncheon

Cablefax is thrilled to announce the 2015 Overachievers Under 30 list of emerging young talent in broadcast, cable and technology! This group of individuals represents the budding cable leaders, age 30 and under, from all walks of business, who is laying the groundwork for the evolution and future success of the industry. Join the Overachievers Under…

2015 Trailer Awards Winners

Winners Announced! Cablefax is honored to announce the 2015 Trailer Awards winners! Everybody knows that trailers drive audience, instill emotions and get viewers excited about the big premiere or returning series. So what better venue to highlight these amazing programs than along side the Cablefax Program Awards?   Trailer Awards Winners & Honorable Mentions > Trailer Awards…

01

Oct. 01 2015

event

award

Program Awards Breakfast

Join us for breakfast on October 1 at The Yale Club in NYC, where we will announce the Program Awards winners and celebrate the industry's Top Operators. This outstanding event will bring together those who create amazing content and those who excel in bringing it to the viewers. We will also recognize the Top Operators…

TV Innovation Summit

Register by September 4, 2015 to receive our Early Bird Rate! The TV Innovation Summit on October 1, is an intensive one-day summit that will examine how rapid changes in the TV ecosystem are dramatically shifting the landscape for content distributors, programmers, technology innovators and other industry players. The industry is at a historic crossroads—and fortunes could be…

01

Oct. 01 2015

event

award

Top Ops Awards Breakfast

Congratulations to the 2015 Top Ops Winners! Profiles of the winners are featured in the latest Issue of Cablefax: The Magazine. The TopOps will also be recognized at the Cablefax awards breakfast on October 1, 2015 at The Yale Club NYC. Make sure to put the date on your calendar and register early! For sponsorship information, contact  Rich…

29

Jun. 29 2015

event

award

Program Awards: Call for Entries

Timeline Final Deadline: June 29 Awards Breakfast: Oct. 1 at The Yale Club in NYC Enter Online Today! or Download Entry Form The world of content has opened up like never before, spanning broadcast, cable and Internet platforms. And Cablefax is on a renewed mission to find the best of the best regardless of where…

The FAXIES Awards Breakfast

Congratulations to the finalists of the 2015 FAXIES Awards!  Judges selected finalists from a record breaking amount of entries in over 40 categories.  The FAXIES Awards finalists, represent the PR and marketing gurus whose creativity in devising smart campaigns, mixed with overall promotional prowess, makes them the best of the best.  We salute these executives and…

Best Sellers Awards Breakfast

  Congratulations to Cablefax's Best Sellers Awards winners!  In an increasing challenging sales environment, these winners represent some of the most respected and effective sales professionals in cable as they work every day to forge win-win deals for their customers–whether they're advertisers or distribution affiliates. We salute these executives and the innovation that makes this industry…

Cablefax Party at House of Blues

Honoring the Cablefax 100

On Wednesday, May 6 over 350 guests came together for Cablefax's second-annual party during INTX.  Drinks flowed and dancing ensued at the House of Blues Cross Roads Restaurant in Chicago.  The music was pumping all night long thanks to DJ Randall Ridderhoff, courtesy of Music Choice. Associate Publisher, Michael Grebb made a special toast at 10…

Top Ops Awards: Call for Nominations

Who are cable's best operators? Help Cablefax compile this influential list of MSOs and Independent Operators by nominating the companies and executives you think should be included in our annual list of leading cable operators.  It's free to enter but you must submit by April 17. The categories recognize excellence in a variety of areas,…

Digital, Tech and Trailer Awards Breakfast

Finalists Announced! (Click each logo above to view finalists) Join Cablefax on March 26, 2015 in New York City for a celebratory breakfast honoring three amazing awards programs all under one roof. The Digital, Tech and Trailer Awards Breakfast will take place from 8:30 to 10:30 a.m. at the Grand Hyatt. This must-attend industry event…

CFX Live

 March 25 | Hudson Theatre, NYC | 8:30 – 3:30 p.m. Early Bird Rate Ends Friday, February 27 On March 25 in NYC, Cablefax will bring together a diverse lineup of executives, entrepreneurs, experts and thought leaders for a day that will change the way you think about your business and your role in it.…

Cablefax Over-Under Breakfast

Join Cablefax on December 4 from 8:30 to 10:30 am at the 48 Lounge in New York City as we celebrate The Over-Under List, cable's young superstars.  This group of individuals represents the budding cable leaders, age 30 and under, from all walks of business, who are laying the groundwork for the evolution and future success…

Most Powerful Women in Cable Breakfast

Grace Killelea CEO and Founder Half the Sky Leadership Institute  Join us for Cablefax's Most Powerful Women in Cable Breakfast on Thursday, November 20, 2014, from 8:30 – 10:30 a.m. at the Grand Hyatt in NYC, as we salute the women who have made their mark on the industry with leadership, innovation and community. Celebrate…

14

Oct. 14 2014

event

award

Program & Top Ops Awards Breakfast

Join Cablefax on October 14 at the Loews Hollywood, where we will announce the Program Awards winners and celebrate the industry's top operators of the year. This outstanding event will bring together those who create amazing content and those who excel in bringing it to the viewers. Judges selected Program Award winners in more than…

Cable Business Boot Camp

October 13 | Loews Hollywood Hotel | Los Angeles Join Cablefax and our expert trainers on October 13 in Los Angeles where we'll walk you through the ins and outs of cable—everything from the basic ecosystem to the power dynamics to the business and technology arrangements that make cable's world go 'round. Already know your stuff…

TV Innovation Summit

       Thursday, September 18, 2014 | Grand Hyatt | NYC This unique, insight-packed Cablefax summit will tell you everything you need to know about how multiplatform innovation is fueling new revenue and retention opportunities for TV content owners and distributors. As consumers change the way they interact with content, the interplay between screens and…

The FAXIES Awards

Join Cablefax for this exciting awards breakfast June 10 from 8:30 – 11 a.m. at the Grand Hyatt in NYC, where we will salute the winners and honorable mentions of our annual FAXIES Awards. The FAXIES Awards finalists, represent the PR and marketing gurus whose creativity in devising smart campaigns, mixed with overall promotional prowess, makes…

Sales Executive of the Year Awards

Join Cablefax for this exciting awards breakfast June 10 from 8:30 – 11 a.m. at the Grand Hyatt in NYC, where we will salute the winners and honorable mentions of our annual Sales Executive of the Year Awards. The Sales Executive of the Year Awards finalists, represent some of the most respected and effective sales…

CableMania with AXS TV & Cablefax

Join AXS TV, BBC America, Cablefax, Havoc TV, MAVTV on April 30 in Los Angeles for a fun night of drinks, dancing and fun.   RSVP Today!

Faxies + Best Sellers

View Finalist View Winners June 14 | Edison Ballroom in NYC Join Cablefax on June 14 from 8:00 – 10:00 a.m. at the Edison Ballroom in NYC where we'll announce the winners and honorable mentions of The FAXIES Awards as well as celebrate the Best Sellers Awards Winners. This is the one event that brings the…

http://www.cablefax.com/event/most-powerful-women-2017

Join us as we reveal the 2017 winners of the Most Powerful Women in Cable on November 16 in New York City. REGISTER TO ATTEND

Cablefax's Marketing Forum

Join Cablefax June 14 for this focused forum on ad blocking, live video and crisis management.

Tackling Ad Blocking | Leveraging Live Video | Reaching Consumers. June 14 | 10:30 a.m. – 2:30 p.m. | Edison Ballroom, NYC The Cablefax Marketing Forum on June 14, is an intensive mid-day event exploring strategies to reach consumers as they increasingly avoid traditional advertising & marketing messages, and rely more heavily on social media and word-of-mouth.…