Sign up for The Skinny from CableFAX - Free Weekly Eletter
Awards --
Call for Entries & Events:

CableMania with Cablefax & AXS TV - April 30
RSVP Today!

CableFAX Tech Breakfast & Roundtable - May 1
Complimentary Registration!

Call for Nominations - Top Operators
Nomination Deadline: May 2
Enter Now!

CableFAX's Digital & Tech Summit: May 21
Yale Club | NYC
Register Now!

Call for Entries - Program Awards
Entry Deadline: June 20
Enter Today!

Complete List of Events
Webinars:

Participation TV 2.0: Turning Audience Involvement Into Profit
May 7
Register Now!

Monetizing Social TV: New Tools and Tactics for Success
March 25
On-Demand

---
---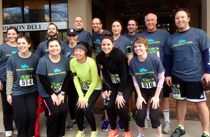 CABLE SHAPES UP! Members of CableFit #teamplatform at NCTA get ready to run a St. Patrick's Day 8K road race, spanning the U.S. Capitol grounds and National Mall on March 9, (back row, l. to r.): Julie Hance, Ethan Buch, Frank Gallagher, Kristin Buch, Steven Morris, Lisa Hamilton, Scot Donaldson, Rob Stoddard, Rick Stoddard; (front row, l. to r.): Kelly Allers, Kat Stewart, Esther Song, Carleigh Blewett, Lisa Otto. NCTA's team finished 11th in a field of 54.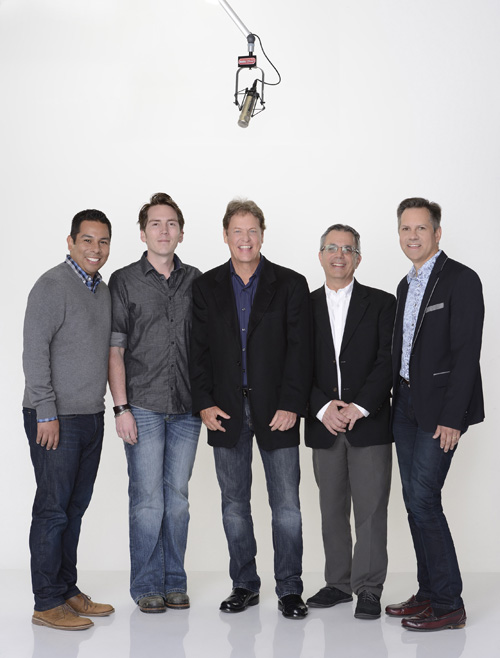 DISNEY & DEES: Radio Disney and Dees Entertainment announced a distribution agreement on April 10 that will provide radio in the US access to the Radio Disney Top 30. Pictured: Ernie D, Creative Director, Programming/On-Air Talent; Rick Dees, CEO, Dees Entertainment; Joe Kieley, SVP, Programming, Dees Entertainment; Bob Catania, VP, Affiliate Relations/Dees Entertainment and Phil Guerini, VP, Programming and General Manager, Radio Disney.

Our obsessive "Mad Men" blogger Seth Arenstein returns to get you up to speed on all the machinations and character-driven pathos around this final season of AMC's iconic show....
More »
To gain more insight and network with Shaw, as well as other industry experts, register to attend Cablefax's Digital & Tech Summit on May 21 in NYC....
More »
With the World Cup set to kick off in June, ESPN has created a barrage of programming surrounding the massive global event—from short films, to commentator announcements, to this hilarious play-by-play of an awkward first date. Earlier this week it launched its newest offshoot of its 30 for 30 documentary series, dubbed "Soccer Stories," a collection of films touching on international topics surrounding the sport. Here is an interview with Jeffrey Plunkett, director of the upcoming doc "The Opposition," airing Tues, April 22, 7pm....
More »
Here's a bit more from CableFAX Daily's interview with Time Warner Cable's new COO, who didn't have to come back to cable but says he was convinced by TWC CEO Rob Marcus' audacious desire to make customers "love us."...
More »
With the company's political ad business growing every election cycle (from $2.3 million a decade ago to more than $9 million in 2012), it only makes sense for NCC Media to host its upfront in DC (for the first time). At the iconic Union Station Thursday night, to be more exact, walking distance from the US Capitol....
More »
Guess which cable exec has more the 200 Mariah Carey CDs?...
More »
Today I got a demo of the Univision Deportes app, which officially launched a few weeks ago. Do I speak Spanish? No. But you can get it all in English. With an added bonus: Since the content itself is in Spanish, you still get to hear that famous GOOOOOOAAAAAALLLLL! Here are the highlights....
More »
What the merger means for consumers, Back9Network in the spotlight and Cablevision execs shuffle roles....
More »
CABLEFAX BLOGS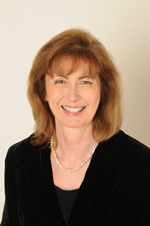 With ACA (the American Cable Association) holding its annual Summit in Washington, DC last week, we had a chance to hear about the issues that keep our country's independent cable operators up at night. Mary M. Collins, president and CEO of the Media Financial Management Association, reports for CableFAX....
More »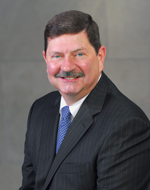 Larry Satkowiak, president and CEO of The Cable Center, discusses how the UK regulates broadband and its effect on consumers and innovation....
More »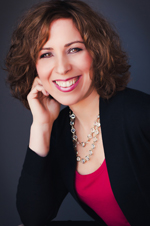 Leading teams in today's business environment is more complicated when group members are located across different cities, states and continents. And today, more than ever, people are leading—or participating in—virtual teams. CableFAX columnist Esther Weinberg reports....
More »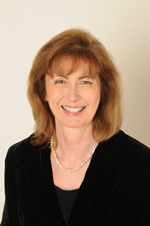 It's important to consider Aereo and other OTT (over the top) services as being a battle royal for television and not just for broadcasters, argues Mary M. Collins, president and CEO of the Media Financial Management Association....
More »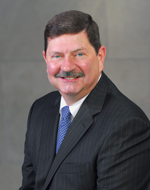 One of the most interesting oral histories in The Cable Center's collection belongs to Glenn R. Jones and his vision of the future from almost 15 years ago. Larry Satkowiak, president and CEO of The Cable Center, takes us back to his fascinating past....
More »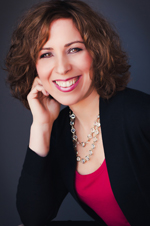 As we're sandwiched between the Olympics and the Academy Awards, you could say winning and losing is all around us. High stakes victory and high stakes failure abound. When you fail inside an organization, there is frequently a reluctance to communicate and a lack of transparency. People want you to take responsibility for your actions. And they want to know what you are going to do now to course correct. Here are some tips on how to learn from failure....
More »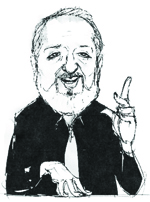 Now maybe it's just because I've been around all this stuff for a long time, but I was amused lately as I navigated through my websites and home pages when I realized that Google has started something "new" that many of us remember from some time ago....
More »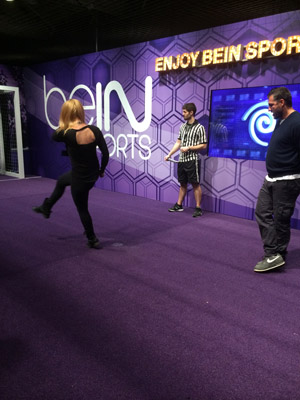 During my adventures at Time Warner Cable Studios this past weekend (stay tuned for a slideshow later this week on CableFAX.com), I had the opportunity to chat with Italian soccer legend Christian Vieri at beIN Sports' "Soccer Experience." He was on hand to discuss his new gig at the network as a sports broadcaster on the show "The Locker Room." I also got a few tips on how to take a penalty kick....
More »
FROM THE BLOGS
• TWC Untangled - TWC WiFi Turns Small Businesses Into Local Hotspots


• Deadline | Hollywood - Nikke Finke - Cannes: Critics' Week Lineup Unveiled


• Blog Maverick - Mark Cuban - The Idiots Guide to High Frequency Trading