RELEASED: Cablefax Program Awards 2022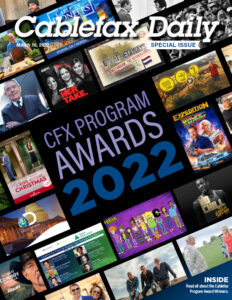 The Cablefax Program Awards celebrates niche content and honors programming, regardless of where the content originated or how consumers watch it. In this special issue, Cablefax proudly reveals the winners of the 2022 Program Awards. The pandemic has accelerated viewers' already voracious appetite for content. From Freeform's breakout new series "Cruel Summer" to AXS TV's clever music collectible program "Rock My Collection" to Food Network's self-shot documentary winner "Restaurant Hustle," there's a show that will appeal to every viewer.
Congratulations to all the First, Second and Third Place Winners.
View clips of the winning programs on the Cablefax Program Award Winners 2022 YouTube Playlist. Enjoy!