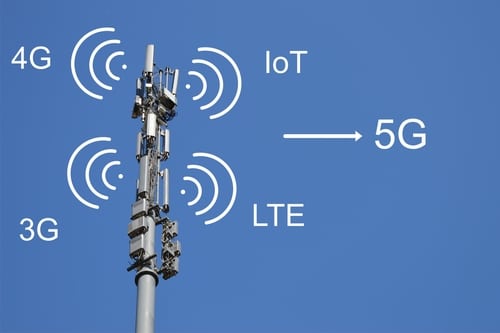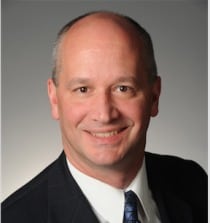 By Chris Bastian, Senior Vice President/CTO, SCTE/ISBE
For wireless network operators, the buzz for many years now, dating back to at least 2008, has been about the next-generation wireless specification, or 5G, and when it will be generally available.
Why the rush? What are the 5G capabilities that will be superior to the current 4G/LTE-Advanced standards?
The generally agreed-upon 5G design goals are:
Improved RF coverage
Greater individual peak data rates, over 1 Gbps, to support applications including fixed residential broadband (a potential competitor to cable modem-based service)
Lower latency than 4G—less than 10 ms, to support applications like virtual reality
Channel bandwidth up to 800 MHz, in the millimeter wave spectrum
Higher spectral efficiency than 4G
New architecture embracing network virtualization and "network slicing," which will enable the core network to support different applications simultaneously
Support for new use cases such as the Internet of Things
More energy efficient
Current 4G/LTE-Advanced capabilities are:
A nominal data rate of 100 Mbps when the client is moving, and optimally up to 1 Gbps under fixed conditions
Scalable channel bandwidth up to 20 MHz, and optionally up to 40 MHz
Peak link spectral efficiency of 15 bits/s/Hz in the downlink and 6.75 bits/s/Hz in the uplink
Increased number of simultaneously active subscribers per cell
LTE-Advanced is not waiting for 5G and continues to evolve. However, there is a difference of opinion in the tech community as to how long LTE-Advanced can support ever-increasing subscriber and network demands.
Need for Standardization
As with any new network capability, the benefits of standardizing 5G are:
Speeding up market introduction and expediting adoptionand deployment
Ensuring interoperability between network equipment
Lowering the cost by eliminating redundancy and minimizing errors
Opening up market access and providing economies of scale
Simplifying how to understand and compare competing products
Enabling companies to comply with government policies and regulations
Ensuring safety, reliability, and environmental care
The development of 5G standards is primarily governed through IEEE and 3GPP.
Anticipated Timeline
Several pilots are already underway using proprietary solutions based on what 5G may become. Some examples are:
AT&T is conducting 5G trials in such a way to be able to pivot to compliant commercial deployments once 5G technology standards are set. International standards body 3GPP will likely complete the first phase of that standardization process in 2018. Meanwhile, AT&T continues to evolve its 4G network to deliver higher capacity and the best experience for its customers. (AT&T, February 2016)
Sprint will collaborate with Nokia and Ericsson to trial its 5G millimeter wave technology at the Centennial Copa America soccer event. (Sprint, May 2016)
Samsung to collaborate with T-Mobile on 5G mobile network technology demonstrations and trials. (Samsung, September 2016)
Verizon to deliver 5G service to pilot customers in 11 markets across the U.S. by mid-2017. (Verizon, February 2017)
Operational pilots will continue into 2018 and 2019. Most equipment vendors and analysts predict that standardized 5G equipment will become generally available in 2020 or later.
SCTE•ISBE Wireless Working Group
Last year, SCTE•ISBE launched its Wireless Working Group, as part of its Network Operations Subcommittee (NOS). The group's charter is to evaluate and develop best practices and share expertise via the creation and publication of operational practices and standards related to the design, installation, operation, and maintenance of wireless access networks managed by cable operators.
These wireless networks currently include cellular, point-to-point, and Wi-Fi technology in commercial, residential, and outdoor environments. As the 5G specifications and field trials evolve, this working group will be developing the tools necessary for cable field operations to support 5G. For more information, please see http://www.scte.org/standards.