Setting The Stage For A VR Breakthrough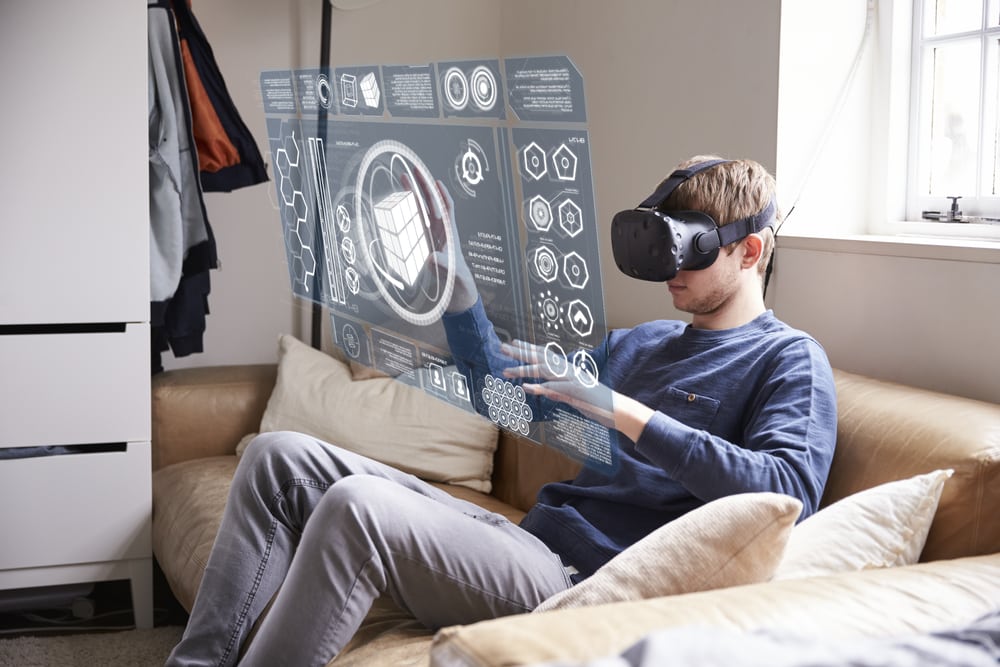 In this era of rapidly evolving technology, it is easy to understand why frustration has set in about how long it is taking for VR to gain a foothold with consumers. "I would've hoped that this year would be a bigger year," said Skybound Entertainment director of media development Rachel Skidmore. Champions of VR might have underestimated the barriers to adoption for consumers—unfamiliarity with the technology and expensive hardware, for starters.
Even so, as panelists at Thursday's Cablefax TV Innovation Summit pointed out, these remain early days. Skidmore cited projections saying 14 million VR headsets will be sold this year, twice as many as in 2016. High-end headsets like the HTC Vive, Oculus Rift and PlayStation VR, which provide the most immersive experiences, have only been out for about a year and need to be paired with high-end computers or game consoles.
Hulu vp, partnerships and emerging technology Noah Heller compared the more affordable mobile VR headsets to "a toaster that you put on your face," and Singularity University evp, media and marketing Joanna Popper forecasted that glasses as sleek as Snapchat Spectacles will be able to provide VR experiences within the next decade. Less clunky systems and lower prices will create an atmosphere more conducive to consumer adoption.
Still, Popper asserted it is important for media entities to experiment with VR now instead of waiting. "You can still go to conferences where people are saying it's finally the day of mobile, but we've been saying that," she said. "I've been going to those conferences for 10 years, 11 years. It took some people a really long time to really catch up on mobile, but this will be the next wave after mobile."
As you might imagine, creating high-quality 360-degree content is not cheap, which is particularly problematic given that there are few proven methods for monetizing it. "The winners are the ones who are currently pursuing a model that's sustainable, and that's either investing in content to support a hardware ecosystem and to lift their brands up, or investing in content where it's offset by sponsorship," Heller said. He described Hulu's current VR content operation, driven by sponsorship, as "P&L neutral." The company also plans on introducing 360-degree ads later this year, which offers more opportunity for brands to capitalize on the immersive medium.
Skidmore, whose studio is conversely seeking paid distribution for completed VR projects, said headset producers haven't been eager enough to invest in content. "It's really critical that some of these headsets buy some more content," she said. "We could use a larger library, people are going to be pretty thirsty for it after they do adopt the technology." Based on Heller and Skidmore's accounts, it seems VR is somewhat dependent on sponsorship for quality content, at least until hardware manufacturers invest more in content.
Screen Shots:
Also at the TV Innovation Summit, comScore CEO and keynote speaker Gian Fulgoni noted 88% of time users spend on smartphones is within mobile apps. That figure underscores the importance for content providers of having apps on both iOS and Android, and not counting on a mobile web presence.
Video providers can now let customers control their content by using Amazon's Alexa voice control functionality. Amazon on Thursday made its Video Skill API available to developers, meaning any company can teach Alexa how to interface with their video content. DISH last month partnered with Amazon to become the first MVPD to let customers control their set-top boxes via Alexa. Comcast's X1 also allows customers to perform searches via their voice remotes, but that first requires the touch of a button.