TiVo: Voice and Simultaneous Search Capabilities Hit Big with Younger Viewers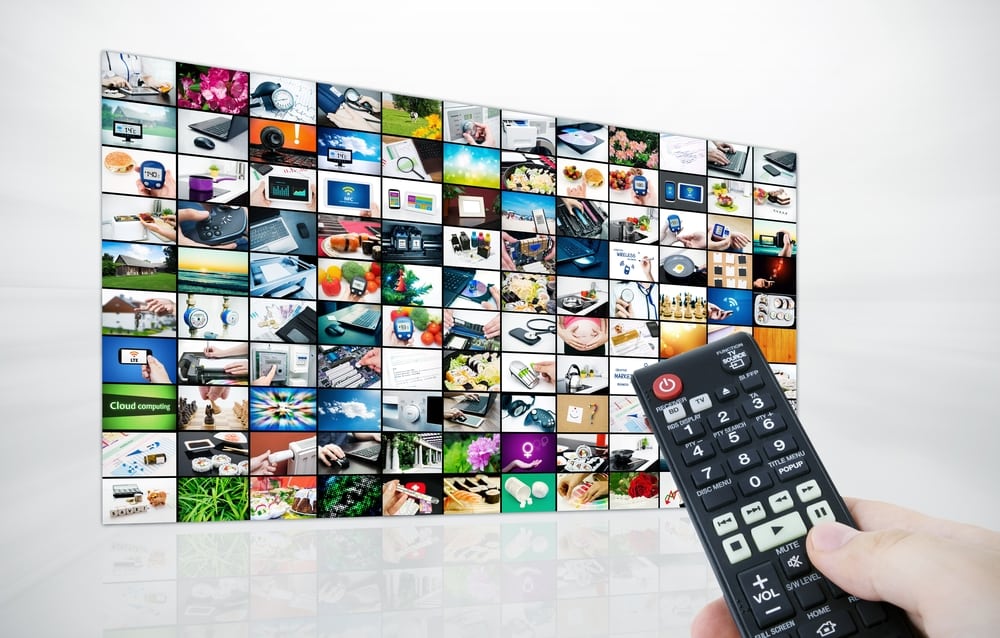 With the evolution of the video and pay-TV industries, more customers are not only looking to have access to the catalogs of Hulu and Netflix. They'd like to find their catalogs all in one convenient place, according to TiVo's Q3 Online Video and Pay-TV Trends Report, released today.
More than 3,000 individuals responded to the survey, with 73.1% of those aged 23-25 looking for the ability to search multiple platforms simultaneously.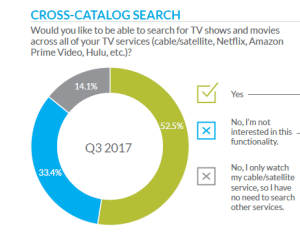 Sports continue to be highly important to the younger generation, with those audiences choosing to watch their favorite games on league websites and various social media platforms. The trend is most popular with viewers aged 18-35.
And how are these younger generations sifting through the plethora of content at their fingertips? Enter voice search and smart devices. More manufacturers and providers have included voice controls in their smart home devices, and customers who already own smart devices are having no trouble embracing it.
TiVo recorded 62.5% of respondents claimed those using their voices to search for TV programs were already smart home device owners, while another 13% wish that they were.
The variety of ways in which viewers can discover content is doing nothing but create a more positive experience for them as they look for their favorite show or program. Those who used (or wanted to utilize) at least two content discovery options were also found to be those who were "very satisfied" when it came to their service experiences. This could largely be attributed to a lack of frustration in trying to find both linear and sports-based content.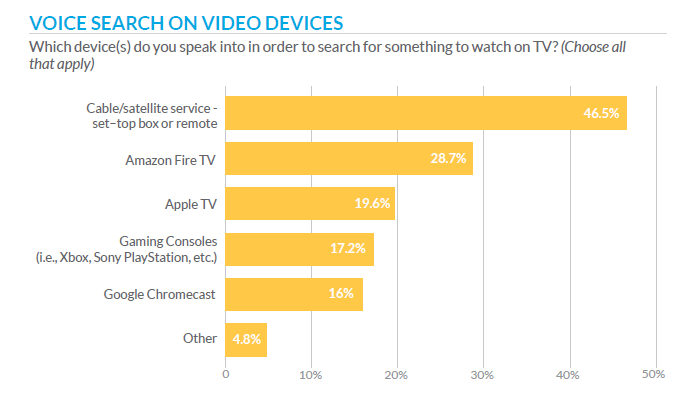 With all that said, why aren't users gravitating towards voice search functionality? It could be a lack of knowledge on how it works and how to fully embrace the technology without it becoming an overwhelming experience.
To test this theory, a major-TV provider produced marketing materials to educate viewers on voice features. The campaign was incredibly successful, with the number of viewers actively using voice search growing by 25%. Viewers felt at ease with the tech, evidenced by a 33.3% increase in the amount of conversational voice searches occurring during and beyond the campaign run.