Time Warner Cable CMO Jeffrey Hirsch on Experiential Customer Service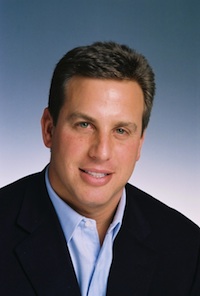 Time Warner Cable CMO Jeffrey Hirsch
A little more than a week ago, Time Warner Cable opened its first experiential retail store for customers in the Wilmington, NC, area. With live product demos, a touch-screen "Enjoy Better Wall" and a "Learning Bar" featuring tutorials, the flagship store is the first of many retail locations to come on line in the next several years. CableFAX caught up with TWC's CMO Jeffrey Hirsch to discuss the strategy behind this new customer service initiative. Check out a slideshow of the store at CableFAX.com.
What are your main business goals with this?
We have probably about 400 retail outlets all over the country, so we're a pretty big retailer. I think our goal with all these [stores] is to make the experience as close to retail as possible. A lot of these things were built in the old heyday of cable, where we had to have a team and center, so to speak, based on some franchise requirements. In the competitive world that we're in, we need to have a really local presence in retail for customers to not only go in and do the stuff they traditionally do, but to see our products and services, touch and feel them. A lot of our stuff is much better demoed than it is trying to convey it in 30-second ads so. Our home security IntelligentHome product, our SignatureHome product…some of those things are much better, you know, touch and feel—even our HSD products, to show the differences in speed and what that means.
Does this represent a new marketing approach?
I think what it represents is a much more consistent, unified approach across our entire footprint.
When will more stores roll out? What's the timeframe?
We are probably on a 5-7 year plan to touch every one of our stores in the footprint… maybe 8 or 9, depending on how deep we'd go. But we have a consistent look and feel, a consistent customer flow. We have greeters at the front, you can sign in so that we put you in order… it makes the flow and the feel of the consumer much easier and a more enjoyable experience. You know one of the things that you won't see in the design [are] these front counters, like you used to expect in cable stores. We have our folks out in front of the counters, meeting customers, talking to them about certain things—depending on what they're looking for, versus the old—I call it bullet-proof glass—you know, the counters we used to have 20 years ago in cable.
It sounds a lot like an Apple Store. Did you use any tech companies as an inspiration for the layout?
We took a little bit of everything that we have seen, so some of the flow with greeters and stuff, and people out in front, is probably similar to what you'd see in an Apple store. There is some stuff that you'll see, in some of our wireless industry stuff, in terms of how demo areas [are] laid out. We picked and chose what we thought was the best of what's out there today.
Will there be appointment-based service?
I think right now it's just people walking in, but I think eventually we can get to appointments. One of the things we have done in the Wilmington store which I think is great is we've built the demo areas where we can have classes, you know, bring people in at night after hours and teach them how to use products and services, like Look Back and Start Over and some of the My Services—some of the stuff that's included in the service but I think people just are not sure it's there. So we'll do some teaching around our products and services.
Who will you invite to those kinds of events?
Obviously customers, but we'll let [them] self-select. We'll probably send out emails to customers in certain areas where we're offering these things.
Customer service is obviously an issue for cable companies. Is improving it one of your main goals here?
Improving customer service is one of our main goals everywhere. And I think we've done really interesting things, like one-hour arrival time appointments, and real-time service. And this is just another element. We've expanded our web chat, we expanded the functionality on our website, we have a mobile app that you can do a bunch of customer service [with]… So our goal from a customer service perspective is to provide service access how the consumer wants it. If they like going down to the store, let's make that experience better, more efficient. If it's easier for them to go online we have the ability there, too. If they want to be on mobile we have it there.
Are there particular products that you're hoping will get more exposure through this? Perhaps your home security products?
I think the way the store is designed, there isn't really one aspect of our business that gets one area more than the other. There are areas that are dedicated to each, so there's an area for video, there's an area for our data product, there's an area for phone… Depending on how we move you through the store, there's an element of all of that stuff. The nice thing about it is that the software and the learning tools in there come out of essential point, so every store will have that same consistent tutorials across the footprint.
In a more general sense, what other ways can customers interact with products?
There's our website, there's our mobile app, there is obviously the guide on the set-top box, there are stores, there's the IVR, there's the traditional phone for the call centers, there's web chat, and we'll probably be trialing video customer service at some point next year as well with a live rep on live video. We have 40 [how-to videos] online right now.
How about in the store?
At every station in the store there's interactive features. On the video wall, [there are] interactive features on how to use Start Over and Look Back and how to order VOD and all the kind of stuff, and a library of movies and how to search. There is interactive with our iPad app, our iPhone app and our Droid app. There is interactive on our data product, in terms of if you're going to download a film, [also] here's how quick it is based on the different speed tiers we have. For our Verizon Wireless partnership there's a whole area to talk about their devices and their products and services in the stores, including our business services as well. Our representatives in the store are out in front. They're very well-trained on everything we have. They're really more retail sales associates than what we've seen historically in cable, 10 or 15 years ago.
How has the reception been thus far?
I was there for a soft opening, and there were a lot of people coming in without us even talking about it. The grand opening was last Thursday. The plan around marketing the stores is obviously within the areas we'll send email notifications out to customers saying [there is a] grand opening with the new store. We'll do a sweepstakes. We did Justin Bieber tickets for people who came in on opening day. We'll do live radio promos from the locations so people know they're open and they're there. We'll continue to drive traffic that way, with putting it on the bills and that kind of stuff. I think what we've come up with is a really great customer [experience]… so that they can really enjoy and not feel like they're doing a utility task, for lack of a better term. I really like the design a lot.