Three Trends Shaping Cable Technology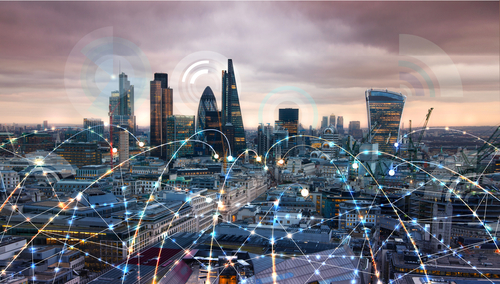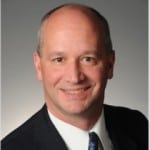 By Chris Bastian
SVP, Engineering/CTO, SCTE-ISBE
With more people living and working from home than ever before, it is no surprise network operators are still reporting increased demand in residential traffic. According to data compiled by NCTA, national upstream peak growth is up more than 51% since March 1, 2020, while downstream peak growth has risen nearly 30%. But the pandemic's impact on connectivity extends far beyond traffic growth.
Residential and business services have rapidly evolved to support the additional needs of network-connected workers, students, gamers, telehealth patients, online shoppers and more. More importantly, across industries and continents, executives agree the crisis has accelerated digitization within their organizations and say they are making investments to ensure these changes take hold even after the need for widespread social distancing comes to an end. The telecommunications industry should be celebrating all that we overcame in 2020. We should also be preparing to support a new, post-pandemic paradigm of network supply and demand.
The following three network trends – all of which existed prior to the pandemic – have gained significant momentum over the past year and their adoption will likely continue in the years ahead. They share one key characteristic: they all belong to an important group of network investments that both improve user functionality and increase operational efficiency.
Converged Networks and Mobility
Consumers expect services and applications to be readily available whenever they want them and wherever they happen to be. Converged networks use some combination of coaxial cable, fiber, Wi-Fi, LTE and 5G to establish connectivity and come with a host of notable benefits.
As CableLabs' Dr. Jennifer Andreoli-Fang stated in her paper for last year's Cable-Tec Expo®, "Everything reduces to an IP network with different edge connectivity with common services, management, and provisioning."
By building converged networks, network operators reduce the number of disparate networks they need to maintain, thereby decreasing their capital investments and operational expenses. Operators can also implement common policy and configuration across all offered services, and the converged network can be "sliced" to provide optimization for each service's requirements, such as priority, speed and latency.
Decreasing Distance to the Network Edge
Distributed Access Architecture (DAA) moves the PHY layer, as well as the MAC layer in some variants, out of the hub site and into the fiber access node. With the PHY moved in the node, DAA also replaces analog fiber with IP connections between the hub and the node. Since the PHY becomes closer to the customer's home, operators can promise better network performance – less noise, higher modulation, more capacity and faster speeds.
For operators, significant rack units (RUs) are freed up in the hub site, decreasing space, power and HVAC costs. Additionally, operational expenses associated with alignment and maintenance are reduced, while network visibility is improved due to the remote PHY distributed intelligence.
The Generic Access Platform (GAP) is an applied case of DAA. GAP is a modular, next generation access node that standardizes the physical, thermal, mechanical and electrical interfaces for the internals of a node housing. It is not unusual for large network operators to have to deal with over 40 different node enclosures in their network. This makes it very challenging to procure parts which are largely not interchangeable, keep sufficient quantities in their warehouses and trucks, and train technicians to work with all variants.
Standardizing the node enclosure nearly eliminates this logistical headache and allows equipment vendors to focus on innovating and developing modules within the enclosure. In addition to making operations more efficient, GAP will also support mobility by including LTE and 5G wireless modules.
Efficiency Via Network Virtualization
While the PHY and possibly MAC layers are getting pushed out to the fiber node, network function – more specifically, the converged cable access platform (CCAP) – virtualization is focused on moving the remaining CCAP layers out of the hub site and into a centralized data center. Functionality that was performed by legacy, hardware-based infrastructure in the hub is instead performed by virtual machines on commodity servers.
With a foundation built on commodity hardware, costs are lowered and more resources can be devoted to developing differentiating software features. On the other side of the coin, network virtualization architecture greatly reduces the equipment residing in headends and hubs. This excess space can be repurposed for other functions or the site's footprint can be reduced. With a movement toward network virtualization, customers will enjoy the benefits of faster provisioning of services and reduced service downtime.
If necessity is the mother of invention, it is no wonder traffic patterns and services stemming from the pandemic have had a positive impact on network innovation. At the same time, the trials of the last year have highlighted the industry's resiliency and technical acumen. Cable is as poised as ever to deliver the high-speed, highly reliable, and highly secure connectivity that the future demands.
Innovation and expertise will once again shape the presentations selected for the Fall Technical Forum at SCTE•ISBE Cable-Tec Expo® 2021. In this year's call for papers, subject matter experts are invited to share insights and research across a range of topics, including the trends above as well as DOCSIS 4.0, Wi-Fi 6, energy management, security and privacy, and more. Abstracts are being accepted now through April 9, 2021 and more information is available at expo.scte.org/callforpapers.