Guest Column: The Death of the Cable TV Customer as We Know It
By Iris Harel, Regional Client Business Executive at Amdocs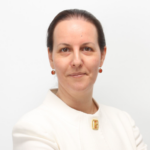 The old way of measuring success – one family/one line/one subscription is so last century, right?
Today's cable TV provider isn't providing cable TV like it used to – and their business is changing faster than you can buckle a seatbelt.
It's estimated that 80 million US households are or will be cord-cutters by 2026. Our resilient industry has shown flexibility and innovation serving at least 82 million Americans with high-speed internet.
Now, communication service providers (CSPs) are reaching another inflection point. With fixed wireless threatening to challenge the cable industry's dominance in high-speed broadband, the need for CSPs, and also municipal broadband providers and telcos, to innovate and retain customers has never been greater.
Today the business is going off in so many directions at once – serving businesses, offering mobile phones, and using our embedded fiber excess capacity to provide wireless backhaul services. MVNO deals are just the beginning of our industry's transformation.
One vital step to this evolution of the industry will be to understand how small to medium-sized businesses (SMBs) and the traditional residential customers are evolving.
The death of the residential customer as we know it, and why that matters
CSPs have traditionally categorized customers in three ways: residential, SMBs or large enterprises. Ultimately, the main determiner of these three classifications was the number of devices used concurrently by a fixed network.
Now that the business of offering traditional linear cable TV channels is in a steady subscriber decline, other segments of service are becoming much more important and relevant. Business services from SMBs to larger enterprises are becoming more crucial today. It's also remarkable how SMBs and the residential sector overlap and converge.
Since COVID, we've seen a doubling of residences serving as the site of private business, not offices. This generates more demand for flawless, data-intensive content delivery at breakneck speeds, whether for business or pleasure.
In this model, it's hard to categorize many customers based on concurrent connections as residential and/or business.
Now, both residential and SMB customers alike require new offerings from service providers, and both have increased expectation for service availability and quality. This is augmented further by an exponential and rapid increase in the popularity of trends like eShopping, telemedicine, online gaming, online banking, eLearning and more.
Recalibrating, with business services in the home
78% of "remote-capable" employees work from home at least part of the time. But what happens when the traditional needs for the home network clash with the needs of a business? How do you ensure sensitive data is secure alongside countless IoT devices and home users? Or how do you avoid downtime or latency when you're on a video call and someone else is gaming online? These challenges will only evolve further with emerging technologies that are already in use, like 4k and 8k content, AR/VR, 3D conferences, smart appliances and more.
With the world changing, 84% of millennials say remote work is important, there is a critical growth opportunity for CSPs who can provide in-home connectivity packages that guarantee the functionality, bandwidth and security business users need. To facilitate this, expect CSPs to begin developing and offering more private networks, operational capabilities and edge deployments for lower latency.
Additionally, the router will need to evolve to manage different connected devices and mobile software apps more efficiently. For CSPs this could mean the need to implement many end-to-end changes, including modernizing consumer's home routers or the entire business support system stack. Intelligent routing will also be vital to give consumers more control and insight over home and work experiences.
Ensuring and monetizing next-gen connectivity for the residential SMB, today
SMBs will likely spend $1.45 trillion on IT in 2023. These consumers will need to balance price and performance as their data needs soar for home and business use. They may also have limited in-house IT resources and could be looking for CSPs to help fill this role with better services and new offerings.
To be competitive, CSPs must focus on solving customer needs for flawless data today while preparing to monetize the next-generation of 5G and fiber networks. Part of this requires optimizing network infrastructure via purpose-built software, edge computing, hybrid networks configurations and options to hyperscale infrastructure on-demand. This will help service providers get the most from their infrastructure.
CSPs must also be thinking beyond just connectivity. Dynamic options to better serve and understand customers will be crucial to developing new paths for CSPs to monetize infrastructure. For instance, fine tuning the use of contact center bots, intelligent queuing, virtual stores and self-service via digital profiles can make services available digitally, reduce wait times for requests and help map customer journeys. This can not only help organizations lay the groundwork for more data-intensive service consumption, but also enable CSPs to better monetize their networks via richer, more accurate customer data.
Change Presents Massive New Opportunities
As the Greek philosopher Heraclitus once said, "There is nothing permanent except change," meaning we will have much better results by anticipating change instead of fighting it.
Now, CSPs are at a critical turning point. Residential customers will no longer require the bundles of the past, and providing the performance requirements, services and security to meet the data-diverse and data-rich needs of the evolving residential/SMB customer will no longer be a premium, it will become a commodity that everyone expects.
Consumers will take "next-gen connectivity" for granted and depend on it like a utility or even cell phones. CSPs will not only need to ensure this connectivity seamlessly, but they must also work swiftly to monetize the expanding residential/SMB market with new offerings that can differentiate their services and make them stand out. The arms race has already begun.
---
Iris Harel is Regional Client Business Executive at Amdocs with responsibility for North American new clients and their IT transformations. Harel has spent 14 years at Amdocs, with her work including helping with the integration of Suddenlink and Cablevision to form Altice USA.