Strategies for MSOs to Manage the Impact of Patent Litigation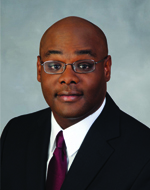 MSOs have seen tremendous growth since their beginnings in the 1940s. During this time, the industry has developed new technology that extends beyond simply broadcasting television signals, from DVRs to high speed Internet to VoIP and VOD. This rapid pace of technology has attracted the attention of the intellectual property community and resulted in a substantial increase in patent litigation.
Patent litigation can be a costly and time-consuming endeavor. It can involve the participation of some of the top executives and engineers at a company and require access to large volumes of sensitive data, in order to defend against or assert a patent in litigation. If a patent is broad enough, it could potentially read on the core technologies of a company and result in substantial monetary damages and an injunction preventing a company from utilizing the patented technology in its products.
Many companies have recognized the monetary value in patents and initiated lawsuits against entire industries, including MSOs, seeking substantial monetary settlements. Perhaps one of the best known patent litigations involving MSOs concerned DVR technology in a patent litigation initiated by TiVo which resulted in settlements in the hundreds of millions of dollars. Current and prior cases demonstrate that patent litigation against MSOs is quite prevalent: Bear Creek Technologies, Inc. regarding alleged VoIP technology; Rembrandt Technologies LP regarding alleged high speed Internet technology; and Pragmatus VOD LLC regarding alleged video on demand technology.
In order to address the increasing costs, time and risks associated with patent litigation, there are several steps that MSOs should consider:
Request that the United States Patent Office, the organization that issued the patent, reconsider whether the patent in dispute should have been issued in the first place. If requested early enough in the patent litigation, it is possible that a court may stay the litigation pending a final decision by the Patent Office.
Consider sharing the costs of litigation with other MSOs that share common issues in defending the patent, in order to reduce costs and to ensure a unified strategy. This can be effective even if the lawsuits were separately filed in different jurisdictions.
Examine indemnification agreements, in order to determine if another party might be responsible for the costs associated with patent litigation. In many instances, patent litigation brought against MSOs is based on customer premise equipment manufactured by another party. Accordingly, there is likely to be an indemnification provision that should be examined.
Determine whether provisions in the Federal Circuit's Model E-Discovery Order may be applicable. The Model Order was created in an effort to streamline discovery in patent cases. While it is not guaranteed to be adopted completely by the district court in which patent litigation is pending, it is still wise to consider whether portions thereof are appropriate for the litigation.
Decide whether the patent relates to all the actions conducted by the MSOs. Given that the technology of many MSOs involve complicated networks, perhaps the patent at issue covers pieces of technology that are not practiced by the MSOs alone but by other third parties as well. If the third parties are required then a possible defense may be that a claim may not be brought against the MSO since it is does not perform all the steps in the patent.
Review the damages theory to see whether a damages theory based on subscribers is the appropriate model. This is important to consider since the theory of damages adopted can result in wide differences in the amount of money at issue.
Adopt a strong intellectual property program whereby technology developed within the company is documented and patented. MSOs that have patents of their own to assert may be able to deter the filing of the lawsuit by competitors or to hasten settlement.
Patent litigation has the possibility of substantial rewards and risks for MSOs. By considering the strategies above, MSOs can be better prepared to manage its impact.
(George Medlock is partner at Alston + Bird LLP. He is a member of the firm's Intellectual Property Litigation Group whose practice includes all areas of intellectual property litigation and counseling, with a particular emphasis on patent litigation and enforcement. Medlock currently serves as chair of the Patent Litigation Committee of the Intellectual Property Section of the State Bar of Georgia. He was selected as one of Georgia Super Lawyers "Rising Stars" in 2012.)