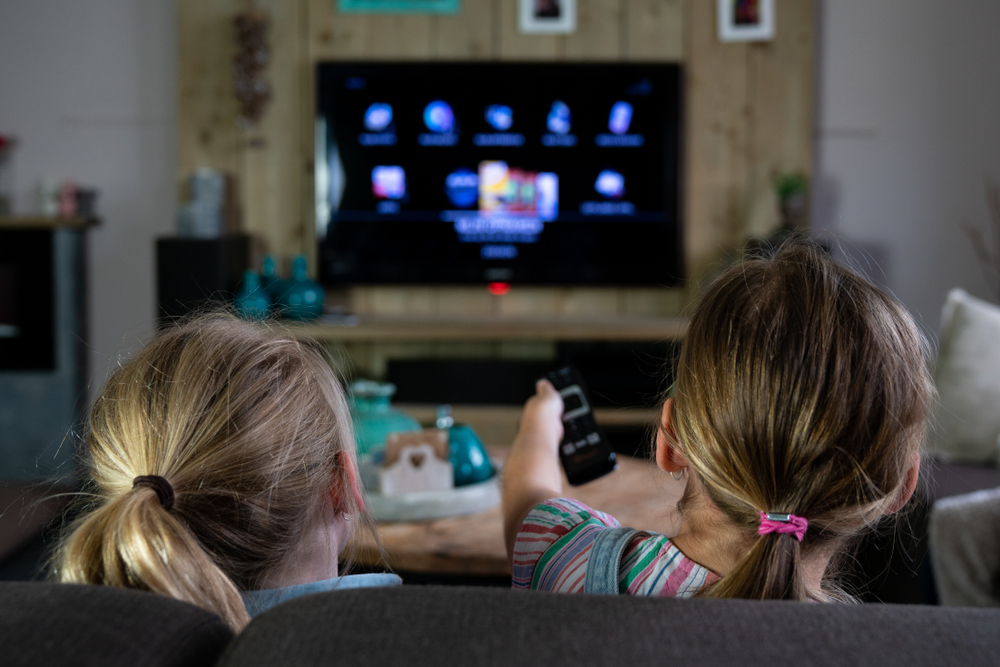 The fortunes of the US smart TV market are inherently intertwined with consumer adoption of over-the-top (OTT) streaming video services – the ability to directly access and consume these services is what makes these devices "smart" compared to the tuner-only TVs of old. Understanding the current market landscape requires understanding OTT service adoption, smart TV adoption, and how smart TVs are being used to consume OTT content.
While there are a significant number of trends related to the TV hardware itself, the more significant trends in the market relate to dynamics at the competitive, consumer preference, and software platform levels of the market. Key trends include:
Service providers have entered the smart TV market to regain control of aggregation.
Service providers are increasingly creating entertainment devices beyond the traditional set top box that integrate their streaming video platform – and smart TVs are seen by the biggest service providers as the new opportunity to manage the point of aggregation to their advantage. Pay TV operators in the US and globally are steadily committing to creating and selling home entertainment devices such as smart speakers, streaming video devices, hybrid soundbars, and smart TVs that integrate ties to their business or ecosystem. Comcast and the UK's Sky are two examples of traditional pay TV service providers that have entered the smart TV business, offering smart TVs utilizing their respective XClass TV and Sky Glass TV platforms.

Smart TV platforms have yet to become a purchase driver for consumers – fundamentals still drive the purchase decision.
Though today's smart TV platforms incorporate voice assistants, connection to smart home ecosystems, super-aggregation, free ad-supported content, and other new enhancements such as cloud gaming, interviewees indicated that consumers have yet to show that the smart TV platform is a significant influence on their purchase decision. Instead, the TV market fundamentals of brand, price, screen size, and picture quality remain the main criteria for consumers. This four-sided perceived value equation remains solidly in effect. For smart TVs, the added criteria are primarily whether or not the TV supports the most common streaming apps, which virtually all do now. True awareness of and differentiation between smart TV platforms in the minds of consumers, has yet to be marketed effectively or achieved.
The market will likely support a variety of smart TV platform players for the near future, despite development cost pressures towards platform consolidation.
The higher a number of platforms that need to be supported, the greater the amount of capital that content providers and streaming services must expend on development. A more consolidated smart TV landscape with fewer platforms to support is certainly favored by services for this reason, but there are no indications that significant consolidation will take place in the near to medium term. Consumers continue to make fundamental decision drivers such as price, screen size, and picture quality their determinants of their smart TV purchases, and have yet to truly focus on the platform.
Until smart TV platforms are differentiated and entrenched enough to truly drive purchase decisions, it is likely that there will remain room for a variety of platform players to simultaneously exist in the smart TV market for years to come.
User experiences are increasingly super-aggregated.
Smart TVs are increasingly consumers' favored device on which to consume content from multiple sources. Consumers today however are inundated by content choice and overwhelmed by juggling multiple services (and differing user experiences), and seek a personalized and simplified content consumption experience. Today's smart TV platforms increasingly reflect this, aggregating multiple content sources together to present a content-first interface to users that is populated with personalized content choices irrespective of source. Though the execution of this concept varies widely by smart TV platform, this trend is expected to persist and deepen. A smarter, more personalized experience that minimizes the time for consumers to find and consume relevant content, results in higher engagement. That higher sustained engagement in turn increases a smart TV platform's value for advertising and measurement purposes – it is in platform providers' interest to continue to refine the aggregated smart TV experience.
Smart TV platforms are increasingly leveraging free content as a competitive differentiator, and a driver of platform value.
Integration of free ad-supported services, both FAST and AVOD, was previously a unique differentiator for some platforms. Today however, all major smart TV platforms in the market integrate some form of free ad-supported content access. While that has now become table stakes for the market, exclusive and original content is potentially the next content-driven angle of differentiation for smart TV platform competitors.
Consumers are changing the way they consume video, and the market will continue to shift and move towards OTT services, available on whatever device consumers want to consume them on. However, the smart TV will be increasingly ever-present in consumers households, with the US smart TV installed base expected to continue to grow to over 103 million broadband households by 2025.
Key drivers for smart TV adoption:
Aggressive Pricing and Competition in the Smart TV Market
Aggressive pricing, combined with constant demand for progressively larger and larger screen sizes, had already resulted in growing penetration and a rise in average screen sizes even before the COVID-19 pandemic accelerated smart TV demand in 2020. This competitive aggression is expected to continue to increase the affordability of smart TV purchases and upgrades by consumers.
Societal Acceptance of and Transition Towards Over-the-Top (OTT) Consumption
Consumers continue to adopt streaming video as a norm and continue to trend away from consumption of traditional pay TV and of linear broadcast content. Currently 80-82% of internet households have an OTT service. Parks Associates data in Q3 2021 shows that 49% of US broadband households are now subscribing to 4 or more streaming services – representing steady growth of this 4+ service-subscribed segment since Q1 2019.
Consumer Expectations of Performance and Content Access are Rising
TV manufacturers' demand for third-party smart TV platforms to power their TV sets is unlikely to subside, given that the bar is now sufficiently high enough where very few manufacturers are willing to risk developing and launching their own platforms when highly mature and well-supported solutions are readily available. The use of platforms from established players such as Google, Roku, and others is expected to become a deeply-entrenched norm for all parties other than those few that can afford to support their own software platform.
Dwindling Non-smart TV Options for Consumers.
The rapid adoption of smart TVs, consumer adoption of OTT services, need for margin preservation, and fear of commoditization have all collectively driven TV manufacturers to populate their product lineups with primarily smart TVs. The difficulty of finding a non-smart TV is expected to increase over time.
Visit www.parksassociates.com to learn more about changing consumer preferences for streaming devices, as well as the implications for streaming video services and advertisers.
Join us at our upcoming executive conference,  Future of Video: OTT, Pay TV, and Digital Media conference series, to examine the changing trends in subscription methods and strategies to attract new subscribers and keep consumers engaged.
---
Paul Erickson is the Director of Research at Parks Associates. For monthly updates on trends and market activities in the video entertainment space, please visit ParksAssociates.com.