Q&A With CSG's Broadband, Cable & Satellite President Michael Woods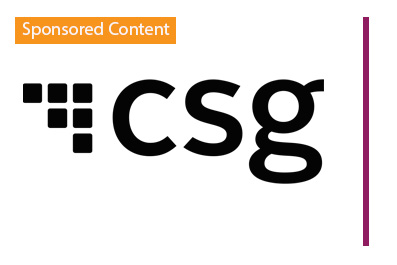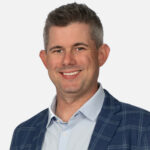 SPONSORED CONTENT
How will cable providers win the race for new subscribers?
In an increasingly competitive world, U.S. providers seek to gain new subscribers and grow revenues with the promise of effortless connectivity, elevated experiences and simplified access to content. At the core, this translates to seamless content bundling, high-speed internet and wireless connectivity across multiple access technologies. By enabling a smooth customer experience across all these services, cable operators can drive revenue growth with new and innovative use cases, simplify operations and increase cost savings. Let's think about a connected stadium, where network congestion quickly makes it hard to deliver a consistent and elevated wireless experience for fans. This is the opportunity for cable providers as they can route traffic to WiFi and offer a superior experience to their subscribers. By redefining how subscribers experience connectivity, success in the race for new subscribers depends on the ability to deliver a level of ease and personalization that will set cable providers apart.
Why does success require a new playbook?
It's all about simplifying the customer's journey. Imagine having TV, internet and wireless services all seamlessly integrated into one user-friendly platform. It is a unified experience that simplifies consumers' lives as it is more convenient for them and eases the hassle of managing multiple bills and accounts, reducing frustration and increasing loyalty. Cable providers can offer faster, more seamless and reliable connectivity than wireless operators. Subscribers want to be connected; they are not too worried about what's happening in the background. So, by expanding access networks to include wireless and in some cases satellite, cable providers are extending the connectivity, performance and reliability they can offer. Fixed networks can support wireless devices through WiFi offload and provide an effective back-up plan to fixed broadband services.
What market trends are driving change?
New competitive threats continue to emerge and evolve, with Fixed Wireless Access showing persistent growth both through adding underserved subscribers (like food trucks or DSL-only households) and, increasingly, by competing for value-conscious consumers through low-priced offers. Low Earth Orbit satellite services are launching to compete for rural subscribers and fiber overbuilders continue to grow. Linear TV continues its consistent decline, although there is a long way to go before the service disappears entirely. In response to these trends, cable providers are turning to wireless as a significant avenue for subscriber loyalty.
What lessons can U.S. providers learn from their European counterparts?
European cable providers have effectively used partnerships and collaborations to expand service offerings, reduce churn and increase revenues. For example, Portugal was an early fixed mobile-convergence adopter and today, close to 50% of broadband connections get their wireless service from the same provider. But lessons were learned and providers have shifted from focusing purely on price to driving improvements in the customer experience. There is room for real progress by lever- aging a converged subscriber experience coupled with artificial intelligence (AI)-powered innovation. Think about AI-driven use cases, such as content and service personalization, advanced bill explanation and elevated customer support. Think about a differentiated customer-centric approach with tailored offerings including speed boosts and personalized pricing. Think about becoming the one-stop provider for businesses by moving beyond connectivity and offering IT services, Microsoft 365 and security software bundled with connectivity and devices.
How can CSG accelerate revenue growth?
All consumers, including cable subscribers, want access to connectivity and digital services anywhere and anytime, whether they are individual subscribers, small- or mid-size businesses or large enterprises. Cable providers can offer and monetize a wider range of tailored products and services more cost-effectively by converging network access with unified experiences to drive improved returns. In doing so, they will become intensely customer-centric and gain real revenue growth. CSG empowers cable providers to monetize any service, to any customer on any network to drive tangible and scalable growth while reducing costs. From highly innovative product ideation and creation, predictive pricing and discounts to AI-orchestrated personalized bill presentment and payments, CSG ensures every customer receives a frictionless and value-driven experience. With CSG SaaS technologies, cable providers can launch fast, learn fast and scale fast. The addition of new lines of business, expansion into wireless and driving subscription sales can all be achieved without re-engineering the existing systems. CSG enables cable providers to quickly access the cloud-native business support systems (BSS) they need to create, launch and monetize new services, features and devices across multiple networks simultaneously.