Nielsen's Brian Fuhrer on Measurement Challenges and Upcoming Developments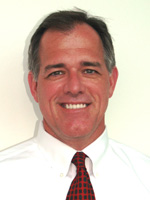 Nielsen's Brian Fuhrer
—
Brian Fuhrer, SVP of Product Leadership for Nielsen, talks with us about the upcoming introduction of broadband-only homes to Nielsen's sample and other challenges and opportunities in measurement. He's just one of the many distinguished speakers and panelists who will share at
CableFAX's TV Innovation Summit
on September 24 in NYC.
In late September, Nielsen expands its rating sample to include TVs hooked up through broadband and Internet-only households. How do you think the changes this fall will impact things immediately and over time?
This is actually a very exciting change for a number of reasons, though we don't expect dramatic impacts to be immediately apparent. The broader implications are very important as they allow us to more comprehensively represent how consumers are accessing video on their televisions regardless of the source. The critical element over time will be a baseline to understand how usage may or may not be migrating to non-traditional sources, by specific demographic, and what business opportunities they may hold for our clients.
Where is Nielsen in terms of mobile measurement?
Mobile measurement (including smartphones and tablets) is one of the biggest areas of focus we have. From the engineering and technical side to the measurement science behind it on through to the evolving business models, we are working closely with our clients to bring solutions to market. Our plan is to have preview data next year and production level credit in the fall of 2014.
What are the biggest challenges in measurement over the next 12 months?
Balancing the collision of linear and VOD distribution, traditional and digital business models, and program and campaign level measurement are all areas that are making our collective lives very interesting. We have to support all of those scenarios so our clients can make informed business decisions and really understand their audiences. But to zero in on one specific challenge, collecting much broader, census-like data and integrating that with panel data to insure maximum stability and coverage for dynamically inserted ads on VOD as well as mobile measurement is critical.
Is Nielsen looking to get into more analysis of social media analytics? You're close to launching the Nielsen Twitter TV Rating product, correct?
We feel that social has now become virtually inseparable from the overall television experience, and as such have devoted significant effort to not only collecting that data, but also understanding the relationship between them. The Nielsen Twitter TV Ratings is an excellent illustration of that, and we plan on some significant enhancements to that product following the launch this fall.
What do you think the currency for advertisers and agencies looks like in 3 years?
One popular misconception is that there can only be one currency that covers all scenarios. Because of the fragmentation in distribution, and new business models, I think there will actually be several, based on specific use case. For example, a C3 (and/or C7) metric will likely persist for linear ad models, but campaign level currencies will continue to emerge because of the flexibilities they provide.
What request do you hear most often from clients?
When will I get iPad credit!? This question has been a key driver in defining our strategy and major investment in crediting mobile viewing to the TV ratings.