Itaas CEO Vibha Rustagi Named 2015 Women in Technology Award Winner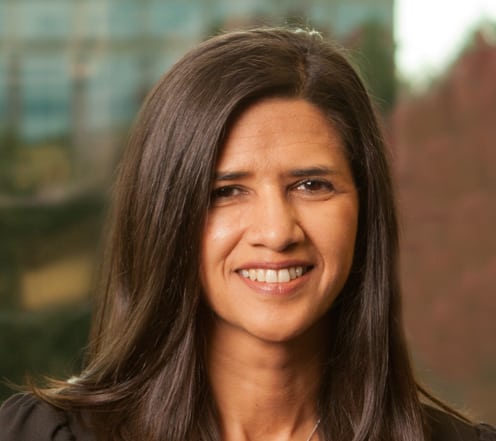 Itaas CEO Vibha Rustagi has been named the 2015 Women in Technology Award winner by Women in Cable Telecommunications (WICT), the Society of Cable Telecommunications Engineers (SCTE) and Cablefax, the groups announced Monday.
Rustagi was one of three founders of itaas in 1999. It was acquired by information technology and consulting company Cognizant in 2014. She's been involved in the cable tech industry for more than two decades, having begun her career at Scientific-Atlanta (now Cisco) where she was instrumental in designing the first digital networks and landing seven patents. She is both a Cable TV Pioneer and a recipient of NCTA's The Vanguard Award for Associates and Affiliates.
Now in its 20th year, the Women in Technology Award was launched in 1995 to give credit to leading women in cable tech and honors the achievements of one woman who exhibits outstanding professional achievement and advances the cable telecommunications industry. It's sponsored by Bright House Networks.
"We are proud to honor Vibha with this well-deserved award. As a CEO and a technology leader, she is paving the way for other women to follow in her footsteps. It is fitting that in the award's twentieth year, we recognize someone of her stature," said Maria E. Brennan, CAE, President & CEO of WICT.
The award will be presented by last year's winner, Comcast's svp of National Video Deployment Engineering Sherita Ceasar, during the SCTE Cable-Tec Expo October 13-16 in New Orleans. Vibha will also be featured in the upcoming Cablefax Most Powerful Women in Cable issue.
"Over the past two decades, the Women in Technology Award winners have been representative of the wide range of opportunities available to the cable technical workforce," said SCTE's operations svp Lindsay Johnston. "Vibha Rustagi is one of those rare individuals who has had an impact at every stop she has made as she has climbed the ladder of her career."
"Vibha has been a key technologist and business leader in this industry for many years, and we couldn't be more thrilled to recognize her many contributions," said Cablefax associate publisher Michael Grebb. "Vibha's success has been nothing short of inspirational, and her unique ability to explain and evangelize the benefits of technology makes her the perfect choice for this year's Women in Technology Award."
Past recipients of the awards include: Stephanie Mitchko-Beale, Jennifer Yohe Wagner, Susan Adams, Leslie Ellis, Barbara Jaffe, Cyndee Everman, Carolyn Terry, Vicki Marts, Charlotte Field, Nomi Bergman, Marcie Anderson, Christy Martin, Sabrina Calhoun, Margaret Gaillard, Sally Kinsman, Sheri Sharp, Yvette Kanouff, Pam Nobles and Pam Arment.