Esports and Technology – a Sports Game Changer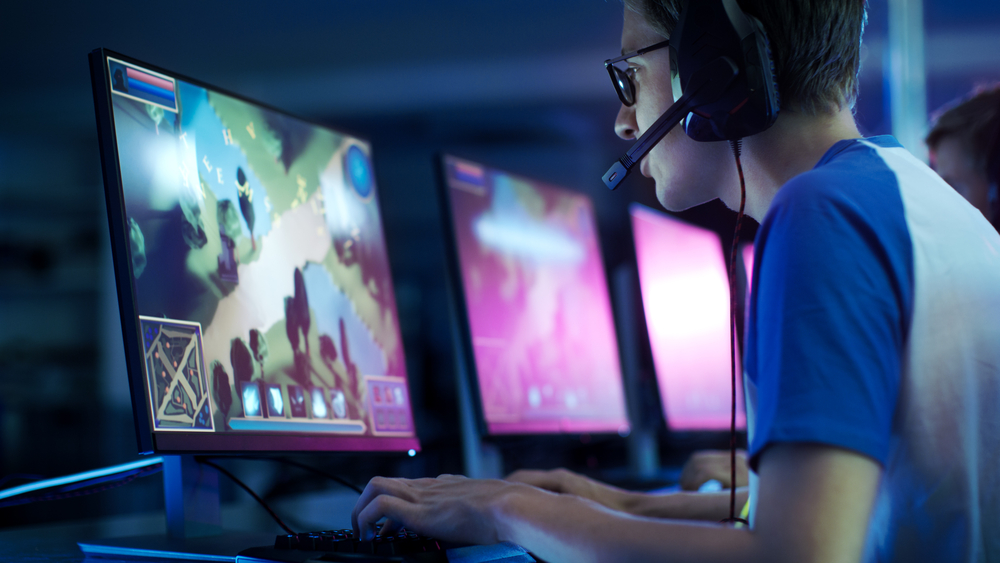 When Comcast broke ground on a $50 million esports arena in Philadelphia in September, it was a sign that it's time to sit up and take notice of the sports side of video games. Then, in mid-October, Comcast announced the launch of T1 Entertainment & Sports (T1), its global esports joint venture with Korea's SK Telecom. This is a separate venture from the Philadelphia Fusion Overwatch League (OWL) franchise, which will use the new esports stadium. That franchise is fully owned and operated by Comcast Spectacor.
Earlier in the year, Viacom announced its esports tournament platform for kids – Emerge Gaming – it will rely on Nickelodeon content. The new platform, called NickX, will be available from the channel's website as well as on its Android and iOS apps. The launch date is still to be announced.
If that isn't enough to convince you that esports is a contender, consider that The Washington Post just announced a new section called "Launcher" which will be dedicated to video gaming, esports, and gaming culture. In announcing the section, managing editor Emilio Garcia-Ruiz noted that gaming is now ingrained "in our social fabric, significantly impacting industries across sports, tech, business and pop culture."
Notable Numbers
If some sort of participation in video gaming and esports aren't on the agenda for every media company, perhaps they should be. Pete Giorgio, principal at Deloitte, spoke about sports in general and esports in particular during Media Financial Management Association's (MFM's) annual conference in May of this year. By the firm's calculations, esports businesses will have global revenues of $1.5 billion and a fanbase of 600 million people by 2020.
Giorgio shared insights about both the issues and opportunities likely to affect the entire sports ecosystem. He sees the consumption of sports media continuing to trend upwards, and most importantly, the ways fans interact with their favorite teams, both real and virtual, continues to evolve.
Technology Plays a Role
As with most other businesses, sports are being disrupted by technology advancements and cultural shifts. Giorgio sees athletes driving significant change as they become content creators. The Players' Tribune, the digital media hub launched by former New York Yankees captain Derek Jeter in 2014, now has more than 1,200 athletes – like Matt Harvey and David Ortiz – contributing articles, videos, audio and photography. The company raised $40M in venture funding in 2017. LeBron James' multi-platform media company, Uninterrupted, offers professional athletes another online outlet for their video and social media content; Time Warner invested $15.8 million in 2015. James is also co-executive producer for HBO's The Shop.
"All these ways of engaging with fans previously didn't exist," says Giorgio. "And the fewer barriers there are between athletes and fans, the more commercial opportunities will materialize."
With skyrocketing prices for traditional sports teams' tickets and unpredictable programming costs, Giorgio sees esports coming into their own. This has grown into a multi-billion dollar business; investors are paying up to $20M to purchase spots in established leagues to reach younger viewers. He says they are "taking what we've learned from traditional sports and applying it to esports."
The esports landscape is continuing to stabilize around the maturation of teams and leagues and increasing sponsor engagement. This, Giorgio believes, will be huge because it taps into a new group of people, those who don't go to sporting events. Services such as Amazon's Twitch live streaming video platform offer a level of targeting that is coveted by advertisers and partners alike. "I can tell you who they are, their age, their buying habits, and, their time online, imagine having that level of targeting," Giorgio says.
High Profile Attention and Investments
Major sports leagues have taken notice. The NBA made a sizable investment in NBA2K, with 21 competing teams in this season's iteration alone.
In addition to Comcast, other high profile investors include the former Hewlett Packard CEO Meg Whitman, providing some assurance that esports is not merely a fad. Giorgio says, "there's a level of professionalism and just a level of business that's associated with [esports] that we hadn't seen before. When Meg Whitman comes out and becomes part-owner of an esports team, that's real business."
Nielsen reports that interest in professional competitive video gaming is growing, with one in five fans globally beginning to follow esports just within the past year. The challenge, they report, is that esports fans around the world include some of the hardest to reach consumers for brands because of their cord-cutting and ad-blocking tendencies. While esports unites them as a fan base, their digital-first mindset is pervasive in their approach to broader entertainment consumption. As you'd expect from the measurement firm, Nielsen has research, using data from Twitch, about esports fans' attitudes and behaviors.
Not to be left out, Intel and the International Olympic Committee, the governing body of the Olympic Games, have announced the Intel World Open esports competition, which will be held July 22-24, 2020, just ahead of the 2020 Summer Olympics in Tokyo opening July 24.
Major League baseball began in 1869, the NFL was founded in August 1920, and the NBA started in June of 1946. The OWL, the esports league in which Comcast's Philadelphia Fusion plays, launched in November 2016. With just three years of history, the financial picture for esports is far from clear. As the numbers for that, and other technological innovations, come into focus, you can count on MFM to share insights and lessons learned.
---
Mary M. Collins is president and CEO of the Media Financial Management Association and its BCCA subsidiary, the media industry's credit association. She can be reached at mary.collins@mediafinance.org and via the association's LinkedIn, Twitter or Facebook sites.