Amazon Sports Head Discusses NFL Streaming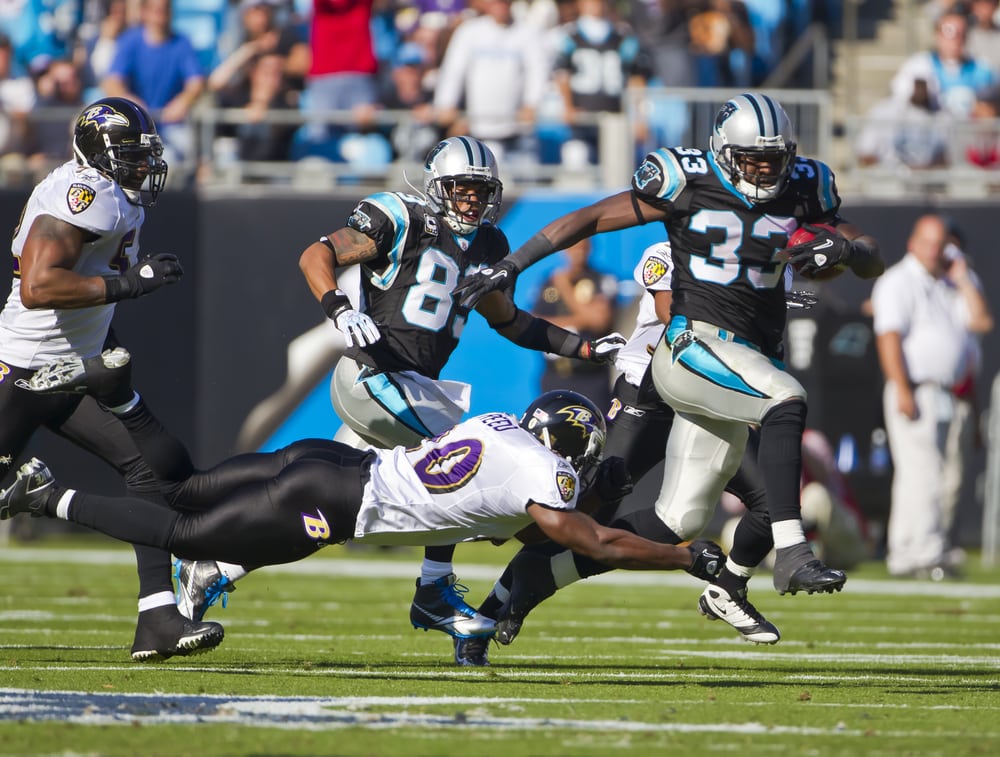 Previously on Screenster, we spoke with two sports media experts about what the early results of Amazon's "Thursday Night Football" streams mean for the NFL and the future of live rights. For this week, we touched base with Amazon head of sports Jim DeLorenzo to try and gauge how Amazon feels about the start of its sports streaming endeavor.
"Things are going well," DeLorenzo said. "We really always focus on how our customers are reacting and the comments you see from them, and it's been really positive on a number of fronts. People have found the stream quality to be great, they love the convenience of being able to watch on all the different platforms we're on."
Through four simulcasts, the e-commerce giant has an average minute audience (AMA) of 374K viewers with an average viewing time of 51.25 minutes. Each game reached viewers in more than 180 countries, a particularly nice stat for the NFL, which has made aggressive overtures to a number of international locales in recent years.
DeLorenzo declined to comment on whether the early returns are in line with the company's initial projections, as well as the NFL's impact on Prime subs or retail sales. He was also fairly evasive when asked about the company's broad strategy for sports rights going forward.
"One of the things I can say is that we're always trying to find content—sports or non-sports—that is compelling for our customers," he said. "We're always going to work backwards from what the customers are looking to watch on our service and then adding that type of content makes sense."
Since signing the NFL deal, Amazon reportedly outbid Sky Sports for exclusive rights to ATP tennis in the UK beginning next year. It also offers audio feeds for Bundesliga soccer games in Germany. There have been reports that the company is preparing to make a significant bid for English Premiere League rights, which are slated to become available in 2019.
Amazon's deal with the NFL for "Thursday Night Football" is a one-year deal, as are the league's "TNF" broadcast agreements with CBS and NBC. As BTIG Research's Rich Greenfield previously asserted, it seems that if the NFL were inclined to try to go exclusively with a digital partner, it would make sense to start with "TNF" and Amazon. That scenario raises the question of whether the technology serving the current simulcast audience is capable of delivering high-quality video to an exponentially larger audience.
DeLorenzo didn't want to speculate, but pointed to Amazon's SVOD service to support the argument that the company could handle a much larger audience. "Forget sports; Amazon, we have a global video service," he said. "So, in general, we already are streaming to a very large audience on a global basis daily. It's difficult for me to speculate as to our ability to stream any specific package, because it'd really be theoretical?"
Live streaming, of course, is a different ballgame than VOD. While VOD delivery is often accomplished via progressive download, meaning the computer temporarily stores part of the video on the user's hard drive as it's received, a live stream requires much more bandwidth. We've seen high-profile sporting events (i.e. Mayweather-McGregor) run into live streaming trouble due to user volume. In addition, the NFL's decision to move its Sunday Ticket package in Canada to DAZN, a new streaming entrant, was fraught with issues and unpopular with fans.
There's hope for resolving latency issues though as the wireless world works toward 5G and wireline looks to new standards like 802.11ax and DOCSIS 3.1. AT&T has been busy testing millimeter wave spectrum and 5G for delivery of DirecTV Now. Digital properties like Amazon are going to help shape the future of sports media, but the verdict is out on how quickly that change will occur.