A Rundown of Aereo's Case Against Broadcasters, Implications for MSOs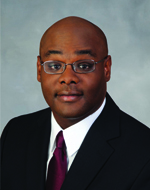 George Medlock
One of the many challenges faced by MSOs and broadcast networks is the growth of digital content via the Internet. The growth in this area has been fueled by an ever-increasing list of companies creating devices and software capable of providing access to digital content at virtually any location at any time. One such company that threatens to change the paradigm of how consumers receive content from broadcast networks is Aereo, Inc.
How Aereo Works

Launched February, 2012, Aereo is an online service that enables its subscribers to watch broadcast television over the Internet. Subscribers are presented with a program guide and may choose to either watch a program that is currently being aired, or record it and watch it at a later time. To facilitate this process, Aereo utilizes an array of antennas to receive broadcast television signals, which are then recorded at the discretion of the subscriber. Aereo assigns an individual antenna to each user. It then retransmits the recorded content to the subscriber via the Internet, to virtually any web-enabled device, at a time and place of the subscriber's choosing. Thus, Aereo may receive broadcast television in nearly real time, or may use the service more like a digital video recorder. Aereo has been available in New York and launched its service in Boston May 15, and it plans to expand to 20 additional cities before year's end.
Legal Resistance
Aereo has met significant legal resistance from broadcast networks; two separate groups have filed suit against Aereo in the Southern District of New York alleging copyright infringement on various grounds. One of the primary concerns that broadcast networks have with this technology is that it could potentially cut into the revenue stream that they receive for transmission of their content. Currently, MSOs pay substantial fees via a compulsory license to broadcast networks to retransmit copyrighted works and any potential threat to that revenue stream is viewed as a concern.
In response to this threat, the broadcast networks immediately moved for a preliminary injunction to prohibit Aereo from transmitting broadcast programming. The district court, however, denied the injunction finding that the broadcast networks had not demonstrated a likelihood of success on their infringement claims. The broadcast networks immediately appealed.
On appeal, the Second Circuit focused on whether the broadcast networks could show that Aereo infringed their public performance right under the second prong of 17 U.S.C. § 101, known as the "Transmit Clause." The Transmit Clause was created by Congress in 1976 to respond to the widespread use of cable television and clarify that the cable retransmission of a broadcast program constituted a "performance" under the act and would, absent a license, infringe the broadcaster's copyright. At that same time, Congress also added the compulsory licensing provisions of 17 U.S.C. § 111, such that cable providers could continue to retransmit broadcast content, after paying a licensing fee.
The Cablevision Precedent
Relying on the court's precedent set in
Cartoon Network LP, LLLP v. CSC Holdings, Inc.,
536 F.3d 121 (2nd Cir. 2008) ("
Cablevision"
), the Second Circuit found that Aereo did not infringe the broadcast networks' right of public performance. In
Cablevision
, the court examined the use of remote storage DVRs, which allowed subscribers to record selected content on Cablevision's servers for playback at a later time. The
Cablevision
Court found that because Cablevision's system created a separate recording for each user and then only transmits the recording to that subscriber and no others, that the retransmission of those recordings did not constitute a public performance. Following this logic, the Second Circuit reached a similar conclusion with regard to the Aereo system, finding the creation and retransmission of individual recordings at the request of a particular user to not be a "public performance."
The Battle Continues
Although the broadcast networks lost their attempt to obtain a preliminary injunction, the battle over Aereo's technology is far from over. Recently, FOX has threatened to stop over-the-air broadcast and shift to a subscription-based business model. In the same vein, ABC is moving to stream its programming to cable subscribers in New York and Philadelphia in real-time using cloud technology. Moreover, as recently as May 6, 2013, Aereo filed a suit against CBS in an effort to prevent it from shutting down Aereo's proposed expansion in other markets beyond New York.
MSOs will have to consider how Aereo affects the marketplace for their services. If Aereo's business model is ultimately deemed legal then this raises the prospect that MSOs could adopt a similar model and avoid retransmission fees. However, the broadcast networks could, as suggested by at least one broadcast network, move away from over-the-air broadcasts. Such a move would strengthen MSOs' position in the market as end users are presented with fewer options for content delivery. Nonetheless, it would be wise to remember that even if Aereo prevails in Court there is precedent (Copyright Act of 1976) for Congress to enter the fray and change the law to ensure that Aereo's business model was infringing. Accordingly, MSOs will have to be cautious and wait to see how things play out in Court.
(George Medlock is partner at Alston + Bird LLP. He is a member of the firm's Intellectual Property Litigation Group and his practice includes all areas of intellectual property litigation and counseling, with a particular emphasis on patent litigation and enforcement. Joshua Weeks is an associate in Alston + Bird LLP's Intellectual Property Litigation Group, focusing his practice on patent litigation and enforcement.)