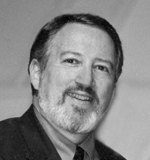 Steve Effros
….on the way to the forum." That play was hilarious, with lots of twists and turns. So now there's a sequel, with lawyers "forum shopping" the Aereo case. It's getting to be its own sort of comedy. Broadcasters don't think its so amusing. For the cable industry, however, we can sit back and watch the show. We'll be smiling at the end either way.
The latest twist; Aereo wants to expand into Boston while awaiting the trial in New York regarding the legality of its copyright ploy. It claims it doesn't have to pay broadcasters for delivering their signals to customers because the processing technically happens, Aereo claims, after the individual customer has "received" the broadcast on their own little "leased" antennas, thus there is no "performance" as defined by the copyright law. Of course cable operators, who provide essentially the same delivery, do have to pay broadcasters, either through a compulsory license or via retransmission consent rules established in law. As one judge has already said, what Aereo is doing is claiming an alleged technological loophole to avoid having to pay copyright. It's not clear at all what the ultimate decision in the first case will be. Despite all the blogs and consumer press reports to the contrary, Aereo has not "won" that case, they simply avoided being shut down before the case was heard!
But Aereo was very careful to pick New York for it's initial offering, since it relies on the "Cablevision" case, decided in the same (2nd) Circuit, which ruled that remote DVRs did not create a new copyright "performance." There are, however, major differences. First, the claim in the DVR case was that charging for the recording off-premises itself was a "performance," not the original distribution. And second, copyright fees for the original distribution to the customer from Cablevision were already paid. So while the 2nd Circuit Aereo theory rests, I think precariously, on the prior Cablevision case, that's not so anywhere else! The Cablevision remote DVR decision only technically applies, or constitutes binding "precedent," for judges in the 2nd Circuit. Boston is in the 1st Circuit, and that's where Aereo wants to go next. CBS has said they will sue in any legal forum where Aereo initiates service. Now Aereo has asked the 2nd Circuit Court to rule that no suits can be filed anywhere else, and that the Court should simply declare that, nationwide, what Aereo is doing is not a violation of the copyright law!
But that's what the original case is about that has yet to be tried! Aereo wants to freeze the case in just one Forum, the only one that has any precedent in their favor. The 9th Circuit, in California, has already heard a similar argument about "performances" and has ruled the other way. I don't see the 2nd Circuit trying to tell all other courts they shouldn't hear legal disputes in their own jurisdictions. I also can't imagine how long the list of potential claimants against Aereo might be. It's not just CBS. What about cable operators in every jurisdiction who are unfairly harmed by having to pay a fee that Aereo is refusing to pay and then "competing" with that operator for customers wanting video delivery?
But if they win? Then, as Glenn Britt noted, we could do it too! Not "Internet delivery" as some papers and blogs misreport, nope; just use little, addressable antennas and say goodbye to retrans fees. Think that's likely? Lots of laughs.