3 Strategies for Launching New Products in an Old World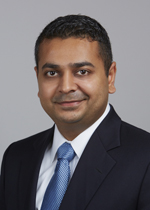 Rohan Patel
The cable industry is transforming fast. A new generation of technology gives everyone access to the home, from Internet companies, to content providers, to budding start-ups. Unlike MSOs, new competitors are not burdened by enormous national operations, decades-old infrastructure and organizational inertia.
So how do MSOs keep up? Research and development isn't the issue; MSOs are flying towards IP-enabled, cloud-based products focused on TV Everywhere. For these huge companies, the challenge is taking these transformational products, and rapidly, efficiently, and smartly launching them to customers nationwide.
Outlined are keys to launching next-generation products within MSOs' existing national operations.
#1: Prepare the Workforce for Foundational Change
Cable video has been delivered essentially the same since the '90s. Furthermore, support is still seen as a cost center rather than a customer advocacy center. A successful product launch requires heavy investment in your people so they become product evangelists. Market employees must be capable of explaining:
1) How does this product impact operations?
2) What does this product mean for customers?
Conduct training creatively—outside traditional training constructs—to emphasize the transformational nature of the new product. Use people from technology teams, or "product experts," to lead sessions and provide demos.
The closer an employee is to customers, the more in-depth training they require. Get customer-facing employees products in their home. While costly, hands-on experience is essential to becoming an advocate of the product. The ability of your frontline staff to engage customers directly influences a successful launch and adoption of your products.
#2: Product Support is as Important as the Product Itself
Launching a transformative product creates an opportunity to enhance your support practices. MSOs lag in customer service due to complex products and an enormous customer base. As next-gen products rely more on centralized infrastructure, start rethinking customer support. Here are some opportunities:
Cross-train support agents. As video, Internet, and phone all become IP-centric, agents can support a wider set of issues. Remember, new competitors are designing next-gen call centers, hiring tech-savvy agents and attracting customers with the promise of excellent service.
Focus on tools. As infrastructure becomes more centralized and cloud based, empower your support organization to do more. Identify where new capabilities can increase the scope of issues handled by each support tier and work with technology teams early on to implement those capabilities. Limiting escalation leads to lower operating costs and a better customer experience.
Get proactive. Next-gen products enable an expansion of monitoring and remote administration capabilities. Identify outages, poor installs or other issues—and fix them.
Create feedback channels between your call center and development teams. As new technology drives faster product releases, your support agents become the most immediate way to gather customer issues and desires.
Emphasize self-help. Make the new product as intuitive as possible, include help videos within the on-screen experience, provide simple manuals, build abundant resources into a web portal. Empower customers to solve issues independently.
To associate the product with great service, new processes must be in place prior to launch. In the lead up to launch, continue refreshing the support staff on the new product.
#3: Scale Smartly
How do you balance launching fast enough to be relevant, but slow enough to avoid straining operations? There are a few things to consider:
The product must be rock solid. A delayed product launch doesn't hurt as much as a product that has an unstable and unreliable user experience. More than other technologies, MSO services come with the expectation of extremely high consistency.
Manage growth in launch markets. Consider going to highest value customers in the strongest operational markets for the initial "soak" of the product. You want early reviews to be very positive to drive advocacy within the support organization.
Use a small, centralized support team as long as possible. This provides excellent service to initial users, while buying time to refine support processes and training materials.
A smart growth plan captures early issues with minimal impact, and enables accelerated growth soon after.
Conclusion
Launching a transformative product within legacy operations is daunting. To better position your organization for a successful launch, continuously prioritize training, support and scalability.
(Rohan Patel, Management Consulting & IT Strategy Director at PwC, has over 10 years of client advisory experience combining pragmatic, innovative business strategies and analytics with a competency in technical execution. A leader in building and retaining highly motivated business and technical teams, Rohan delivers expertise in product innovation, development and deployment within the entertainment, media, and communications industry.)