What Comscore Deal for Comcast TV Data Means for Cable Operators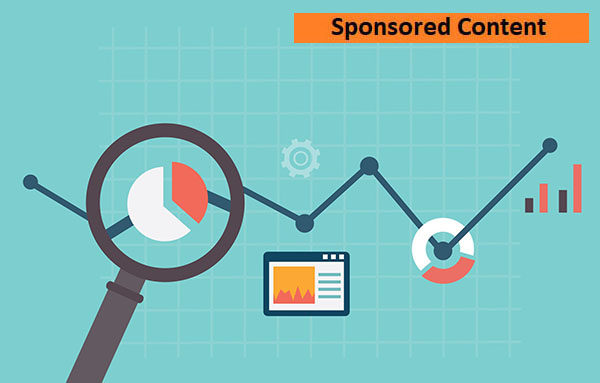 Sponsored Content
(The following article is Volume 12 of the 13-part Broadband Game-Changer Series, brought you by Adara Technologies)
In February, Comcast inked a viewership data agreement with Comscore to integrate Comcast set-top-box viewing data into Comscore's local and national TV measurement services. While the deal is significant on its own, it also illustrates the value of viewership data to other operators.
Comscore provides marketing data and analytics to enterprises, publishers, and media and advertising agencies. The addition of Comcast set-top data fills a 30-million-box gap in Comscore's database. Comcast had not previously made its consumer data available to audience research companies, limiting the accuracy and geographic coverage of set-top-box data-based ratings. For Comcast, the deal lets the MSO further monetize an existing asset.
"Comscore's partnership with Comcast is a significant step in our transformation of television measurement, as we have built the largest viewing dataset of second-by-second viewership data that is aggregated across all premium video providers from the device, to the household, to zip, to the market and to the nation," said Comscore CEO Bill Livek.
Comscore expects the addition of Comcast's data to make its audience ratings, impressions, advanced audiences and commercial ratings products more stable and predictive, which in turn is expected to help its national and local clients attract more revenue from advertisers via more trustworthy data. Comscore expects to have Comcast's data integrated into its products by the end of 2020.
The tech angle
From a technology perspective, the fact that the deal covers set-top data is significant. While IP-delivered video viewer data is highly detailed and more readily minable by its very nature, QAM-based set-top data traditionally has been more laborious both to obtain and to parse into actionable form. But technology solutions now exist that can track and record set-top viewership data in real time, as well as parse it in various ways depending on the user's needs: by channel, by date range, by program, by zip/geography, most/least watched, and more. Thus, important – and previously "invisible" – data from the large installed base of MPEG set-tops becomes more readily available, actionable and, most importantly, monetizable in multiple ways for operators of all sizes.
Such data is also highly valuable in that it is "census level," based on an operator's entire population of actual users rather than projections extrapolated from relatively few actual users and fleshed out via mathematical models.
"Adara's Viewership Analytics Solution is now a stand-alone option that easily scales to operators large and small," said Joseph D. Nucara, CEO of Adara Technologies Inc., best known for its Bandwidth Reclamation Solution that enables operators to free up significant spectrum to rapidly enable major, multi-gigabit DOCSIS Broadband expansion.  "Until recently, our Viewership Solution was always bundled with our Bandwidth Reclamation Solution or our myCatapulTVe® app-based IP video migration solution, but we recognized that as stand-alone, it could unlock major monetization opportunities for operators," Nucara continued.
Data use cases
Cable operators can use viewership data both internally and externally. Externally, as the Comcast/Comscore deal illustrates, a cable operator can monetize an existing asset by selling the viewership data itself to audience measurement companies. While the big tier 1 MSOs are often capable of mining their own data to make it available to monetize, smaller tier 2 and 3 operators generally are not; for smaller operators, a viewership data product could allow them to create a new revenue stream.
Even if an operator chooses not to monetize its data externally, viewership data can be monetized internally to inform advertising rate decisions and drive associated sales, inform content negotiations, channel replacement, contingency planning, and network upgrade/expansion decisions by letting the operator see what its customers are watching in real time, including the fabled "long tail."
"WOW! uses several tools to collect viewership data in an anonymized manner," said Blair Day, SVP, Network and Product Engineering for WOW!. "We use this data to gain insights on how to improve the user flows in our user experience and on how WOW! customers interact with our products and services. We also collect and analyze viewership data that could be used to organize content in an agile manner, i.e. a recommender for the most popular content. We do not monetize any of our data."
Speaking of the long tail, operators should not dismiss  content with relatively few viewers; it can be quite valuable in a targeted advertising context. For example, while The Knitting Channel might not have many viewers in terms of raw numbers, a local craft store might consider that niche market an attractive audience for a targeted advertising campaign.
"Adara's dozens of customer operators, large and small, representing millions of subscribers appreciate the power of our actionable viewership analytics," added Nucara, Adara's CEO.  "They and we all know that data is knowledge and knowledge is power…and this gets monetized quite readily."