HFC vs. FTTH: Why not both?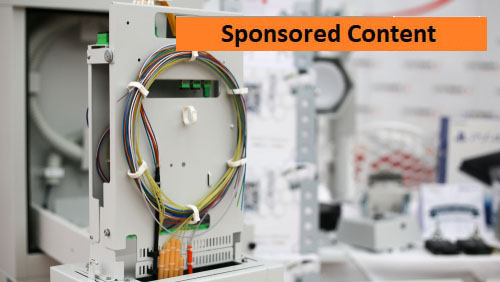 Sponsored Content
(The following article is Volume 8 of the 13-part Broadband Game-Changer Series, brought you by Adara Technologies)
Broadband demand is increasing, both generally in a years-long trend, and also in the short term as the coronavirus pandemic has more people working and going to school from home.
According to recent research from the Leichtman Research Group, the largest cable and telephone providers in the United States—representing about 96% of the market—acquired about 1,245,000 net additional broadband Internet subscribers in the second quarter of 2020, compared to a pro forma gain of about 375,000 subscribers in 2Q 2019.
"With the continued impact of the coronavirus pandemic, there were more quarterly net broadband additions in 2Q 2020 than in any quarter in eight years," said Bruce Leichtman, president and principal analyst for LRG. "In the first half of 2020, there were over 2.4 million net broadband additions. This is the most net adds in the first half of any year since 2008."
HFC or FTTH?
How to meet—and continue meeting—broadband demand both now and in the years to come is a question, and that question is often couched in terms of hybrid fiber/coax (HFC) vs. fiber-to-the-home (FTTH). But it shouldn't be. All indicators suggest that the story will be one of coexistence for the foreseeable future. For example, the cable industry's 10G initiative includes both.
Dean Stoneback, senior director of engineering, SCTE-ISBE, said: "HFC will continue to be viable for many years, if not decades, to come. The 10G platform declares how cable will meet the reliability, security, speed, and latency needs of consumers and business. DOCSIS 3.1, DOCSIS 4.0, point-to-point coherent optics, PON, and advanced wireless technologies will all enable 10G speeds. Other technologies such as proactive network maintenance (PNM) and Low Latency DOCSIS will continue to improve reliability and latency."
It pays to think of FTTH and HFC as different tools in the same box. Which to choose depends on the job at hand.
"Most cable operators have traditionally used coax to deliver services, and many are likely to use coax for the majority of their customers for years to come," Stoneback said. "With the previously mentioned technologies, coax delivers everything consumers need and want. As cable operators continue to enhance their networks, they will migrate towards FTTH solutions on a targeted basis. The economic models vary from operator to operator, but FTTH is just one of many tools in the toolkit available to cable operators."
Regarding different tools for different jobs, Jon Pederson, CTO of Midco, said: "Beginning in 2021, all new builds and extensions at Midco will be FTTH. Our early analysis shows that in a greenfield scenario FTTH is at least 10% less expensive than HFC. The benefit of HFC is that it's an existing asset with lots of capacity and plenty of room for further optimization. I expect HFC to be viable technology for the foreseeable future."
JR Walden, CTO of Mediacom, said: "I agree that the HFC network, as an architecture, still has many viable years. We still haven't deployed many of the features of DOCSIS 3.1 yet, let alone 4.0. I would agree that cost is a factor in FTTH, but also, and perhaps more significant, is speed of deployment. If there was demand for multiple gigs or symmetrical speeds in residential, that demand could be met much faster using HFC networks. It took FTTH roughly 10 years to reach 8% of the U.S., while the cable industry launched 1 gig services to 80% of the U.S. in about two years. So the speed and reach of HFC network options should not be overlooked."
Which to choose and why?
Short answer: It depends. Whether to go fiber or HFC is a probably best a market-by-market decision, including such factors as competitive landscape, regulatory environment (including franchise requirements, municipal incentives, etc.), condition of existing plant (if any), customer demand, population density, demographics, and others. A suburban environment with 27 connected devices per home is different from a rural environment, for example.
"Customer utilization of network resources continues to grow and is expected to shift to applications requiring more upstream and lower latency," Pederson said. "Also, normal HFC plant maintenance will be required over time. The question arises if these plant upgrades should be HFC-based or fiber-based. That's a complex question that must take into account maintenance, capacity, latency, ROI, homes per node, competitive landscape, etc. and is probably best answered on a market by market basis for each individual operator."
HFC going forward
The huge installed base and numerous upgrade options more or less guarantee a continued long life for HFC. Available means to improve HFC performance include the ability to readily reallocate bandwidth according to need, ways to reduce latency, upgrade paths to symmetrical throughput, and more.
"Adara's Broadband Reclamation Solution is a very compelling option that helps guarantee continued long life and increased ROI for HFC investments," said Joseph D. Nucara, CEO of Adara Technologies Inc., whose solution enables operators to free up significant spectrum to rapidly enable major DOCSIS Broadband expansion for multi-gigabit speeds, increased capacity and IP video migration headroom.  "It not only delivers fast time-to-market, but it does so without disrupting a single subscriber customer or risking continued loyalty and revenue," Nucara continued.
Early 10G trials and demonstrations—such as those by Charter Communications, Comcast and Mediacom—have also focused on HFC and DOCSIS technologies.
For example, in early October, Comcast announced a trial delivering 1.25 Gbps upstream and downstream speeds over a live HFC production network using network function virtualization (NFV) combined with the latest DOCSIS technology at a home in Jacksonville, FL.
In a press release about the trial, Tony Werner, president of Technology, Product, Xperience at Comcast Cable, said: "The great strength of our network technology is that we will have the ability to scale these next-generation speeds to tens of millions of homes in the future without digging up yards, or starting massive construction projects. This technology provides a path to meeting the needs of the future and making multi-gigabit symmetrical speeds a reality for everyone, not just a select few."