Getting to IP Video Smoothly and Efficiently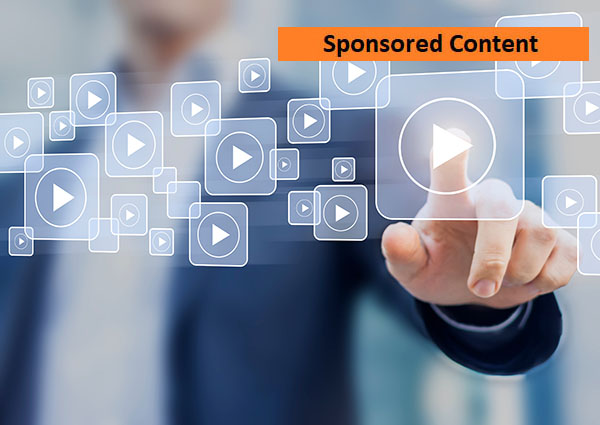 Sponsored Content
(The following article is Volume 6 of the 13-part Broadband Game-Changer Series, brought you by Adara Technologies)
The rise and proliferation of Internet-delivered video presents a challenge for cable operators, but not an insurmountable one. Technology currently exists to allow operators to cost-effectively transition to a blended QAM/IP-based video approach now, while paving the way for full IP services in the future.
The current climate
The big-picture challenge is formidable: Cable's traditional video business has long been struggling, shedding subscribers to inexpensive over-the-top (OTT) video and subscription video on demand (SVOD) services. Data from the Leichtman Research Group indicates that the top seven US cable operators lost nearly 1.1 million video subscribers in the first half of 2020, continuing a years-long trend. The Diffusion Group forecasts that by 2025, 58% of US broadband households will have no traditional pay TV service at all, with the cord-cutters migrating to online video from various sources.
"These video nomads have a very different concept of home video than their predecessors—one that costs less and includes a more self-determined channel lineup," wrote Michael Greeson, president and principal analyst at TDG.
TDG believes the new viewing paradigm is largely defined by an evolving set of paid, transactional, and free video streaming services—in one-third of cases supplemented by over-the-air (OTA) broadcast services—configured not by a pay TV operator but by household decision-makers.
Other research from LRG indicates that 78% of all US households have an SVOD service from Netflix, Amazon Prime, and/or Hulu, up from 69% in 2018 and 52% in 2015. In addition, 55% of US households now have more than one of those SVOD services, an increase from 43% in 2018 and 20% in 2015. As many cable subscribers also take SVOD services, it is desirable to integrate SVOD with the operator's own content.
As cable operators adapt to this difficult environment, operational challenges arise as well. Operators large and small have introduced their own IP video services, many of them (but by no means all) "skinny bundles" of streaming content. While such offerings are a useful steppingstone to full multiscreen IP delivery, they are less than ideal in that they usually exist alongside, but separate from, operators' main QAM-based systems. And QAM-based video can be expected to persist for years to come, primarily because of a large and expensive installed base of set-tops and headend equipment. A sensible migration path to IP must integrate with existing QAM-based services for at least the next several years.
In a technical paper presented for SCTE/ISBE Cable-Tec Expo 2020, Shaw Communications engineers noted the need to work around legacy gear. "The effective integration of legacy video services and automation deployments can be a daunting, and an often-overlooked task," wrote Wesley Weiss, Anjan Bajwa and Corwin Martens.
So given the above climate, what might an app-based integrated IP/QAM video solution look like, and what are some considerations to deploying one?
The ideal solution
The first, and arguably most important, consideration is the operator's available internet capacity. This point is somewhat counter-intuitive given that the capacity of cable operators' DOCSIS networks is one of their greatest strengths.
"The transmission capacity of HFC access networks is … limited by the existing TV services and Internet services," according to a technical paper presented for Cable-Tec Expo by Japanese Cable Laboratories and co-authored by Yoshitaka Kidani, research engineer, Hiroyuki Yamashita, research engineer, and Shuichi Matsumoto, president.
Experience in the field indicates that reliable IP video delivery requires an additional 35% headroom on top of the bandwidth needed to support Internet services—and not just now, but for several years to come. In many cases, creating such headroom may require a bandwidth reclamation solution. "DOCSIS expansion for IP video headroom has become one of the major drivers for our Bandwidth Reclamation Solution," said Joseph D. Nucara, CEO of Adara Technologies Inc., whose Bandwidth Reclamation Solution enables operators to free up significant spectrum to rapidly enable major DOCSIS Broadband expansion.
The ideal IP video solution must be integrated; that is, it must provide easy access to the operator's QAM-based content as well online content from various sources, all in one place. In addition to the largest OTT video providers, the solution should be able to curate content from any online source, such as Netflix, Disney+, Prime Video, audio content like Stingray, local TV channels, "Go" content from programmer-specific apps , and existing online content solutions for cable operators such as Watch TV Everywhere. Subscribers themselves should also be able to add their own links.
In addition to providing access to online content as well as the operator's QAM-based content, the solution should also provide global keyword-based search across all of it: linear, on demand, DVR and OTT/online content.
The guide should be modernized with the addition of poster art and graphics, but should maintain the familiar functionality of the grid/matrix-based guides and even legacy STB channel numbers to which most subscribers are accustomed. The guide page should also allow for operator branding, local advertising, and self-promotion of the operator's other services. Such an approach allows the operator to present a hyper-local look and feel, rather than a bland "mega-corp" feel that may not appeal or be as personally relevant to the operator's customers.  And, with growing competition for broadband, using every video screen to promote their own broadband services can be a very strategic and cost-effective weapon for operators who must otherwise invest heavily in advertising to maintain and grow customer share.
Besides supporting multiscreen devices such as smartphones and tablets, the app should also support the subscriber's main TV set via IP set-tops, casting devices and TV-integrated apps for connected TVs that can support them. The app should be smart enough to recognize new video-capable Internet-connected devices, as when the subscriber buys a new smart TV, and guide the subscriber in connecting that device to the service. There should also be an app in the set-top for subscribers who just want to flop on the couch and flip channels.
In terms of "must have" items, the solution must provide for the same "table stakes" video functionalities to which subscribers have become accustomed, such as cloud DVR, time-shift and trick play. It must also provide integrated "hooks" into an operator's existing back office systems for authentication, billing and subscriber care/account management across all legacy STBs and new mobile devices.
Other valuable functions include unified diagnostics for the app itself, end devices, set-top, WiFi, broadband and individual account. Viewership analytics and reporting would provide valuable information for programming decisions, content negotiations, and provide the ability to sell data to ComScore, Nielsen and other audience measurement organizations used by advertisers.
"In developing the Adara myCatapulTVe app-based IP Video Migration Solution, we have considered every single element of strategic importance to a cable operator's smooth transition to IP video," said Adara CEO Nucara, "which, at the end of the day, translates into faster time-to-market, a better customer experience, lower costs and maximum ROI."
Conclusion
While the current video climate is definitely challenging, technology does exist to enable operators to cost-effectively integrate IP and QAM-based video services now, and also create a graceful, customer-driven migration path to pure IP video.