VRV's Michael Aragon on Fan-Driven Content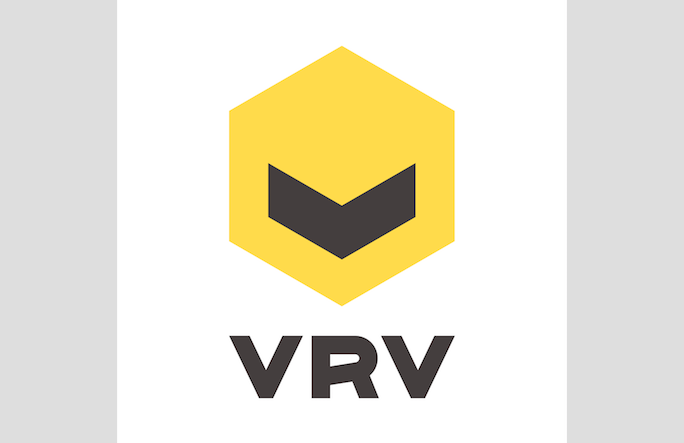 In June we reported on the news of Ellation's new multichannel video service VRV, set to launch later this year to an anime, gaming, comedy and animation-focused audience. It includes popular content creators like Rooster Teeth, Seeso, Alpha (from Nerdist and Geek & Sundry), Frederator's Cartoon Hangover (exclusive to the platform) and Crunchyroll. This week we caught up with GM Michael Aragon to chat about the OTT landscape, VRV's "freemium" model, and how this service means to set itself apart from the crowd.
First thing's first: How much will the service cost?
Our policy has always been that our content partners know best what price to set for their individual channels, and on VRV, our à la carte channels will be priced at the same levels as our partners' owned and operated services. There will also be channels on VRV that will be exclusive to our platform, rather than having their own standalone service. Additionally, we will offer a bundle of channels at a greater value but are still finalizing those details and will announce that information at a later date.
Many of the content partners that are on VRV have their own subscription services. Like Seeso and Alpha. Why will consumers want to pay for yours as well?
We encourage our partners to distribute content on their owned and operated services, so they continue to engage with their fervent and dedicated fans. But with VRV, we allow services to increase their reach and have access to a much larger and established audience. For our partner channels, they'll have greater discoverability and scale in marketing to the fandom since our platform will unite fans around the content they love. For those fans, VRV will be a home to discover new premium content to enjoy because we're offering a slew of channels that align with their interests in one place. Additionally, because we have run Crunchyroll—one of the most successful SVOD services in the market—we are bringing the full weight of our teams' experience across content, product, engineering, marketing and distribution to support our partners.
Notably, one of the key features that we will offer will be the ability to dual authenticate into our partner's apps (or vice versa). So, if you're already paying for Alpha or Seeso, you can authenticate into the VRV version of the app and enjoy either services' content without paying any additional costs unless you want to enjoy more content from our other partner channels.
How does the free and premium content vary on VRV?
On VRV, each partner channel will determine how much content they want to offer under a freemium model and how much to keep behind a subscription paywall. We really value our partners' unique content and programming and we want VRV to be an avenue to increase engagement with their audience and create opportunities for continued growth and success. Throughout our Crunchyroll experience, we have found that freemium is a great way to expose our audience to content that they can grow attached to while also allowing us to continue to make the investments needed to acquire more content that they love.
The SVOD space is pretty crowded. How do you intend to make VRV competitive among the clutter?
There's no doubt the SVOD space is crowded, and consumers are faced with a lot of great options to choose from. The bigger players—Netflix, Hulu and Amazon—hold the lion's share of subscribers and are focused on getting a broad range of content to the widest audience possible. On the other side of the spectrum, there are a lot of smaller SVOD services that are targeting a very specific and niche audience. But these audiences are no less valuable, and you can argue that they are even more important since "niche" usually coincides with "passionate" and "engaged." For VRV, we are sharing our resources, capabilities and established audience with our partner channels, so they don't have to navigate launching and scaling an SVOD. Additionally, we are developing VRV with the fan in mind and are focusing on features that will build on the strength and activity of the fandom, so we deliver content in the formats and devices more native to our core audience. We see VRV as a both an SVOD and a community.
I've read that you will use Crunchyroll as an example. What learnings will you apply?
With Crunchyroll, we've learned the power of focusing on a niche vertical of content. Crunchyroll offers anime fans a 360-degree experience–through events, forums, e-commerce and other mediums–so viewers never sit and enjoy a show, but they also actively interact with the brand and other subscribers before, during, and after the final scene. For VRV, we look to Crunchyroll as a success story on how to not only build a platform for the fandom, but also how to engage with the community from a place of authenticity. Crunchyroll fans are the heart and soul of the brand and have helped Crunchyroll become one of the leading SVODs, and we want VRV to be that place for members of the fandom whose interests span beyond anime into other similar genres.
Customer acquisition is extremely challenging in the online video industry. Very few companies have been able to master this and grow to scale. But, it is something Crunchyroll has really excelled at. We are in a great position because we are able to take the strategies learned through experimentation at Crunchyroll and translate them to VRV.
EDITOR'S NOTE: To hear more from Michael Aragon and other key industry figures, attend the Cablefax TV Innovation Summit September 22 in NYC!