Time Inc. Goes OTT With Entertainment News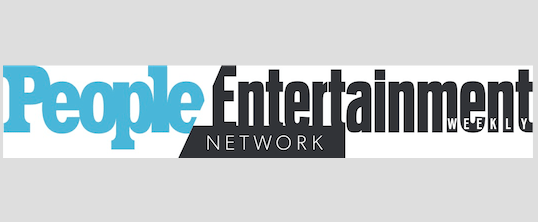 If you're going to launch a streaming service, NewFronts is the time to do it. That's the message coming across this season as word of new SVODs, skinny bundles and OTT services surface during the two-week period where digital outlets make their pitch to advertisers. On Wednesday Hulu confirmed an online TV service launching in 2017. That same day, Bloomberg reported that YouTube is launching a streaming TV service as well, dubbed "Unplugged." And on Thursday, Time Inc. announced its own OTT service, the People/Entertainment Weekly Network, launching this fall. (If you're attending INTX, be sure to check out a panel on SVODs moderated by Cablefax publisher Michael Grebb.)
It's a free, ad-supported streaming video service featuring celebrity, pop culture, lifestyle and human interest programming, including more than 100 hours of original programming. Besides the new series, specials and live coverage, the service will feature Time Inc.'s franchises, including People's Sexiest Man Alive, Heroes Among Us and Must List. There will be live event coverage of awards shows and festivals as well.
Parent company Time Inc. is, of course, not without its own resources. The new service will take advantage of this, tapping established divisions such as an in-house video production group, production studios, a global ad sales team and marketing and promotional support. People and EW intend to wield that influence and the brands' fans to reach its combined audience of 105 million.
In other news, the company announced it's getting into virtual reality from its LIFE brand. LIFE VR is a new virtual reality platform that showcases stories from Time Inc.'s 100 brands. It will feature specific channels dedicated to sports, celebrity, fashion, travel, finance and more. It's launching this fall as a free standalone app on iOS and Android, and a mobile viewer experience with goggles and a 360 video experience will also be available.
Finally, later this year Time Inc. will debut a new mobile-first, video-only digital brand covering "new famous" millennials–i.e., the digital talents of YouTube, Snapchat, Vine and Instagram.