Rooster Teeth Woos Fans with 'First'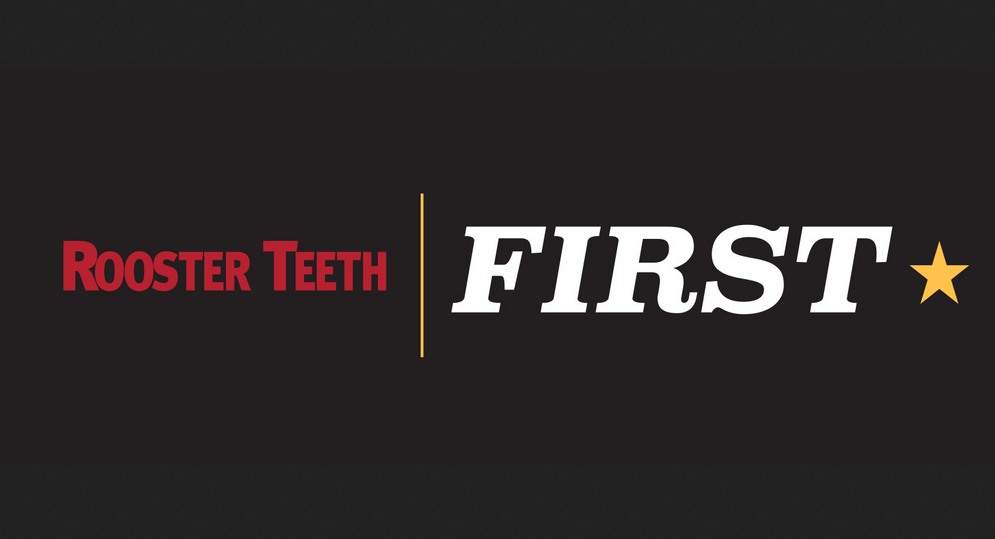 Fullscreen's digital brand for comedy and gaming fans Rooster Teeth has announced a new name for its SVOD sponsorship program: "First." It's a coming out of sorts for the platform, which founders Matt Hullum and Burnie Burns are now calling a "full-fledged subscription video service" despite having been around for the past 13 years. The creators said they'd received feedback that the name, which used to be called simply "sponsorship," was "confusing" to its community. "First" speaks to the culture of the brand, which prides itself in belonging to a community that's first to create things, see things and share things.
The price for the service has received a "small price update" of its six-month membership option, up to $19.99 from $15.99. Existing members get to keep the lower price until they make changes to their membership plan. For just a month at a time, it costs $4.99. Meanwhile, the perks have also gotten a boost. Members still get to watch exclusive shows, be free from ads, receive a 5% discount in the store, and other benefits. But Rooster Teeth is adding more shows and docs, and a new tier for super fans called "Double Gold." The latter goes for $34.99 a month, or $179.99 every six months, and gets you a box of Rooster Teeth merch valued at around $60 in the mail every month, a 10% store discount, access to contests and giveaways, and early access to events.
First joins an already crowded SVOD market—and one that's been particularly focused on gaming and fan culture recently. Much is being led by AT&T and Chernin Group joint venture Otter Media, which owns Rooster Teeth parent company Fullscreen. Ellation, part of Otter Media as well, is launching an SVOD offering a suite of a la carte channels, one of which is Rooster Teeth. And two other brands in Ellation's SVOD "VRV," Nerdist and Geek & Sundry, are getting their own community-oriented platform. Fullscreen itself launched an SVOD for teens and young adults this past April.