Nielsen U.S. Media President on Multiplatform Ratings Measurement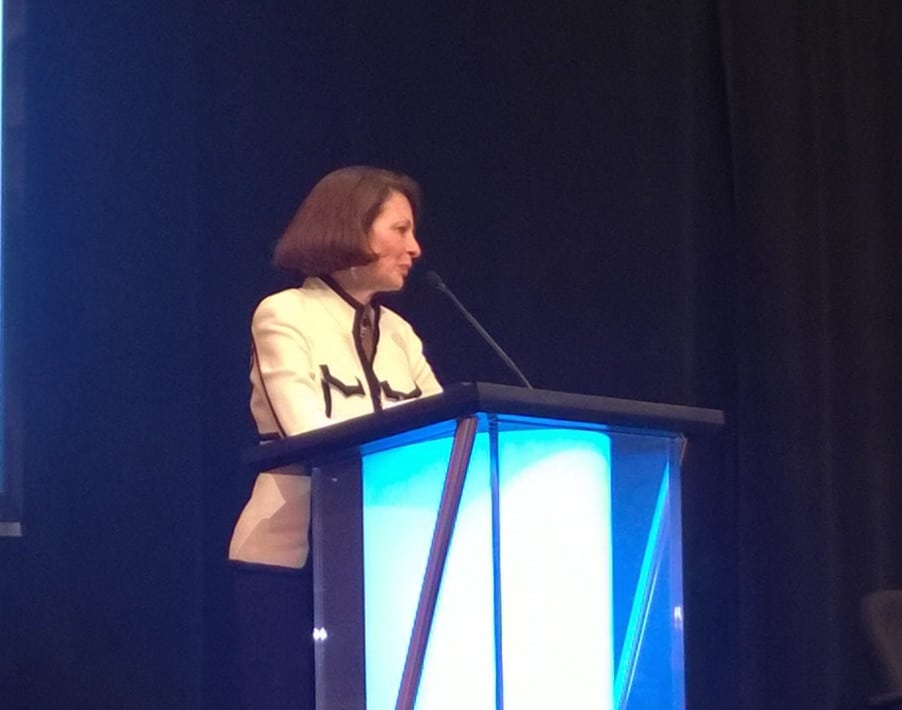 When Nielsen and Adobe presented their plans for creating a solution to multiplatform ratings measurement, dubbed "Total Content Ratings," to the Television Critics Association in Los Angeles last month, they said their goal is to create an "apples to apples" comparison of media consumption across platforms. But the process is not without real challenges.
Such a metric is sorely needed, those in the ad-supported cable world would agree, as content is slipping through the measurement cracks at every turn. We caught up with Lynda Clarizio, president, U.S. Media, Nielsen to discuss the challenges of getting the industry on board with a new currency—and getting agencies and advertisers to embrace it.
You mentioned that this new measurement product will be accurate to the extent that programmers enable you to receive their audio signature files. This is the case, you said, with companies like Netflix. How are you going to make sure everyone gets on board for this?
Right now we have the currency, which is C3/C7, which is what the industry uses to buy and sell on—what the agencies subscribe to, and the advertisers that subscribe to that data are [using for] planning… We've talked openly about needing to evolve that currency, so what we're doing with Total Content Ratings, we're just putting the data out there. And then, we would like the industry to transact on that basis, but you know at the end of the day that's not really our call. That's going to be the agencies and everyone going, 'we're comfortable going beyond C3/C7.'
C3/C7 is not a true reflection right now of the viewership of a television program. It's something that people agreed on several years ago and things have evolved. TV Everywhere has changed all that and the industry needs to evolve, so that's what we were trying to show with Total Content Ratings—it's going to be looking at all time-shifted video.
For only the content that you can track, though, and that content creators allow you to watermark?
Initially, yes. As people participate, we will be showing a comparative view. But it's going to evolve the more and more people participate, the more and more we'll be able to show a marketplace view.
What are your thoughts on networks that have abandoned the C3/C7 window and are using monthly data instead?
That's our data they're using to do that—we enable that data. The agencies right now aren't transacting based on that data. We bring the industry together a lot to talk about this. In 2006 the industry came together and decided that C3/C7 was the metric because then DVR-ing was the predominant type of usage. But now it has gone beyond that so the industry does need to include all time-shifted viewing in this. And that's what we're trying to do with the Total Content Ratings reporting product. It's going to be up to the industry to say, ok, we're going to use this—and we're going to transact on it.
Any other challenges you foresee with getting the industry to participate?
Look, we have to do it. That's our mission and mandate, to represent the consumer, so it's imperative. It is challenging, as you point out: you have to get all this cooperation by people to embed your technology and work together, and that's what's required to measure all this highly fragmented viewing.