Celebs Only: Facebook's New Live Streaming Video Feature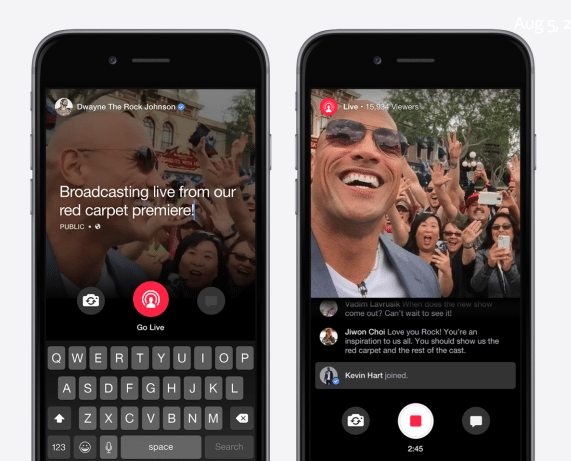 Our Take:
Live streaming video is so hot right now. Just look at the popularity of Meerkat and Periscope. Well, now Facebook wants a piece of the pie with its own feature called "Live," launched Wednesday, which allows celebrities (with a verified fan page) to broadcast live video to followers. According to TechCrunch, for now it's just for verified pages but in the future Facebook wants to extend it to regular users. The idea is to let public figures use the service first and provide feedback.
There are a few things that are different from Periscope and Meerkat. For one, the video doesn't disappear (unless you delete it). Broadcasters can make it a traditional video after the live stream if they want to. The comments are set up differently, and also, presumably Live is a more attractive option for celebrities with huge reach on Facebook. Also interesting: The article notes that for quite some time celebrities have told Facebook that live video is the most intimate way to connect with fans–something that had Facebook working on its Live feature even before Meerkat and Periscope launched.
Before Periscope and Meerkat jumpstarted the mobile livestreaming craze, Facebook was already quietly working on its own way to let public figures broadcast live videos to their fans. Today, Facebook is launching "Live" as a feature in its Mentions app that's only available to celebrities with a verified Page.