Cable Networks Navigating the Periscope Stream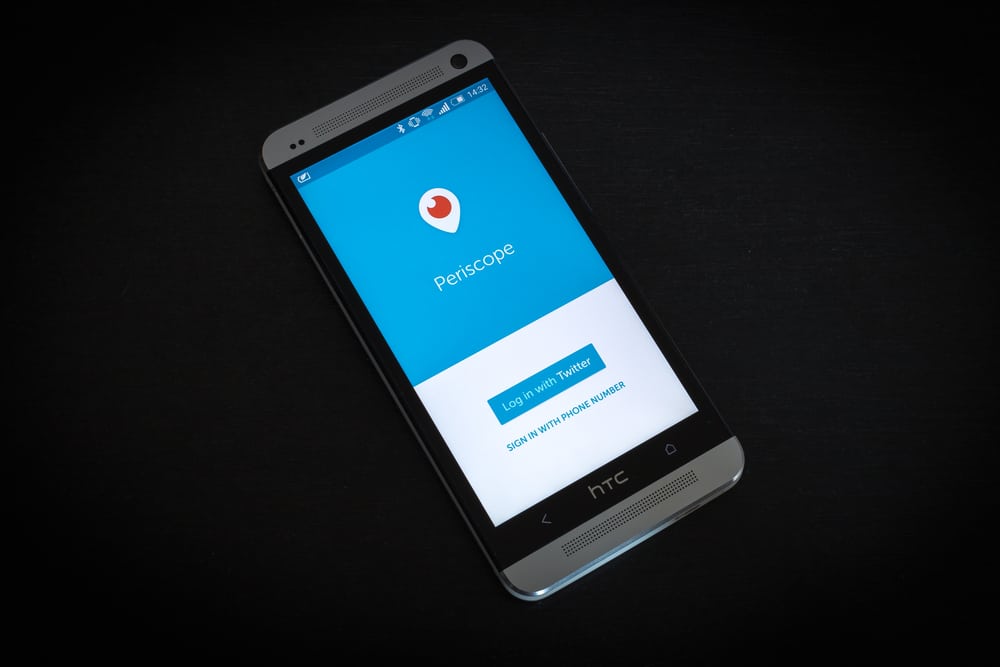 Live, streaming video app Periscope represents an exciting opportunity for cable TV networks seeking to reach a global—and often younger—audience on a real-time basis. A couple of them—Oxygen and VH1—are getting in on the ground floor as the app increases in popularity.
Periscope is at the experimentation state for Oxygen, said Senior Director, Consumer Marketing & Brand Strategy Ilana Stern during a recent webinar about the app from Cablefax sister pub Cynopsis. The network did a scope for its show "Prancing Elites" on premiere night where fans were able to chat with talent. The numbers weren't huge—a couple hundred streams in the end—but Stern stressed it was mainly for an experiment. It yielded some learnings: Pre-promotion of the event is essential, she said. The session has a 24-hour expiration for viewers, but creators can download them, so she recommends reusing the assets you've created for future promotion. Another key detail is creating a clear and concise title for the stream (to help viewers discover it) that makes promises to viewers and delivers on them.
Stern believes Periscope provides a deeper level of engagement than other platforms do. "A raw, unedited perspective is what periscope is all about." That said, the tricky part is dealing with the haters. Since the stream is open and anyone can comment, that means talent has to react in real time. Stern recommends staying positive and suggests giving a shout out to fans. It also helps to have a distinct purpose for the stream, she said.
Right now viewers can only find streams through their titles, but is there a future where Periscope has channels? Brave Ventures co-founder Jesse Redniss sees Periscope as "the new television network," and forsees the company building out channels in order to drive viewership. It's democratizing video production in that it's allowing anyone to create their own channel, he said, comparing it to when cable television was formed.
But since it's in early stages, copyright issues are still being worked out. Take HBO's beef with Periscope users when they live streamed "Game of Thrones" fifth season premiere. What will be interesting to see is how the process will shake out. A takedown notice? "Is the burden on me the rights holder to police your platform?" Redniss mused. The platform doesn't yet have a sophisticated system in place to identify licensed content as, say, YouTube currently does.
Another network tackling Periscope is VH1, whose first stream was a live wedding on Memorial Day between cast members of its popular "Love & Hip Hop" franchise. VP of Future TV + Cross Platform Innovation Dave Perry said they used two hosts from the show—in order to give a sense of direction and familiarity—and gave them each some notes "so it felt like a flowing narrative." There was a Q&A for an after party that focused on exclusive moments behind the scenes, which drove buzz for guests coming on the show later that evening.
Another execution was for the "Black Ink Crew" reunion episode. Of course, it's obvious the reunion would be taped, so in order to add the live factor the network invaded the limo that was taking the cast to the reunion itself. A couple of issues they encountered: bridges and dark spaces are not optimal during a live stream, and be careful that your cast doesn't do any inadvertent product placements.
VH1's last effort was a Periscope of a set of twins from the competition series "Twinning." That proved challenging, Perry admitted. "We were kind of jumping off a ledge here… most people do it locally with producer on hand and coordinating experience," he said. But they did it from afar and let the twins produce it themselves. They did many run-throughs with the pair ahead of time, but there had to be trust there. "Multiple machines on VH1 were firing and ready to go and we had to go on faith that they would be there," he said. The fact that a Periscope can happen anywhere is an advantage. It was "very intimate and authentic," he said, with an iPhone stand as the only cost. A drawback? The lack of creative oversight. Indeed. One of the twins had been "celebrating" a bit too much and led to a few bleeps.