Amazon Video Introduces Monthly Service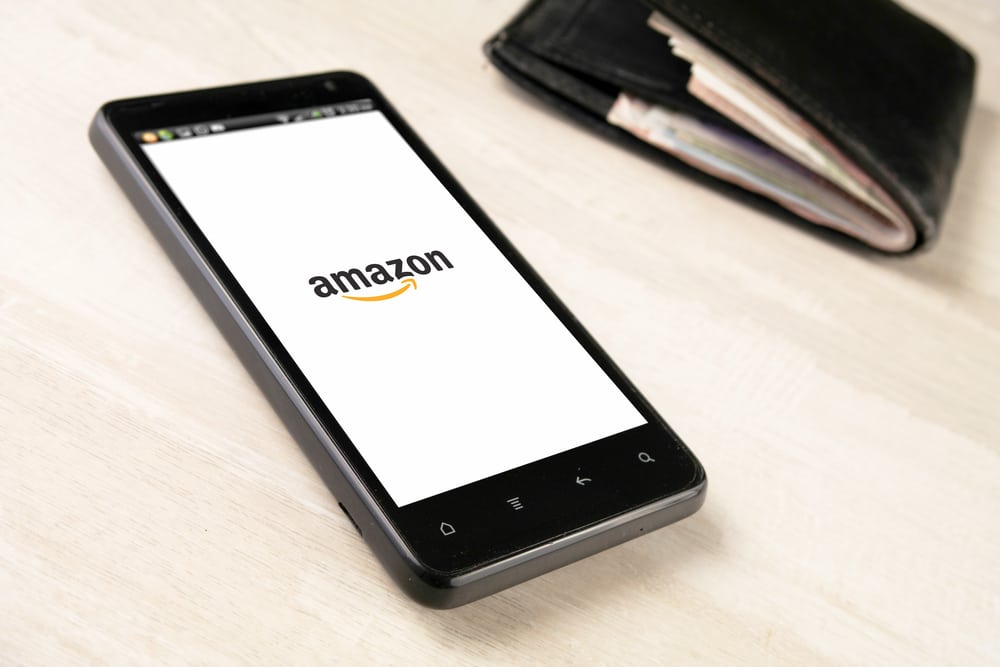 Watch out, Netflix. Amazon Video is looking to gain some of your SVOD market share.
On Sunday the online retailer announced that customers can now subscribe to a video-only service on a monthly basis, for $8.99 a month. That's $1 cheaper than Netflix's standard monthly service. Previously, customers had to purchase a year-long membership for Amazon Prime, which included add-ons like free two-day shipping.
Meanwhile, Hulu's video service costs $7.99/month with commercials, or $11.99 a month without commercials. All three have been touting their original programming, but only Hulu is bound to US borders.
In response to Amazon's move, Netflix chief Reed Hastings did not seem phased. In the company's 1Q earnings call Monday he remarked that "it's natural that everyone is coming in as they realize the future is Internet TV." Netflix reported having more than 81 million members, with net additions of 6.74 million. But its 2Q expectation of adding 2.5 million members did not satisfy Wall Street and sent the stock down around 6% in after-hours trading.
In general, there is a lot of experimentation happening with streaming packages–from both digital-first companies and traditional pay-TV players. DirecTV recently introduced three streaming products for customers, and Sling TV just started offering another skinny bundle with the ability to stream from three devices.
Meanwhile, Amazon still has some work to do. The chart below from eMarketer and RBC Capital Markets suggests that the most popular reason for users in the U.S. to join Amazon Prime in 2015 was the free, two-day shipping–for a whopping 78% of new users. With that in mind, Amazon's $10.99 a month plan, which lets customers keep their Prime perks, might be the company's best bet. It's certainly looking to attract newcomers with the lower price point.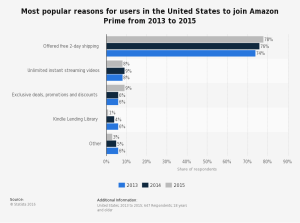 Click image for full size.
You will find more statistics at Statista