State of the Union: Addressing Technology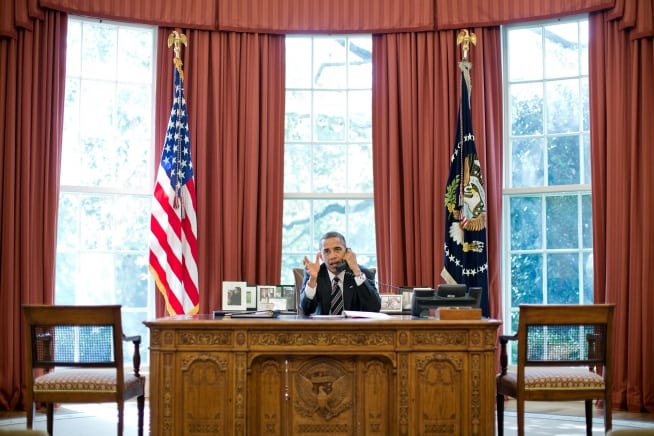 While President Obama's final State of the Union address Tuesday night reflected technological innovation and changes, the actual speech only featured brief mentions of a few tech policies. Nonetheless, the President's terms were marked by several major tech regulatory milestones, including his pledge to protect an Open Internet, realized in the FCC's Open Internet Order, and his push for more spectrum for mobile broadband.
Referring to efforts like the FCC's E-Rate program and the USF Reform, which aim to expand Internet to students and underserved communities, the President said "we've protected an open internet, and taken bold new steps to get more students and low-income Americans online." Moving forward, "we should build on that progress, by providing Pre-K for all, offering every student the hands-on computer science and math classes that make them job-ready on day one, and we should recruit and support more great teachers for our kids."
Top Administration officials recently met with Silicon Valley execs to discuss counterterrorism measures. And the President addressed the threat of ISIL's social media campaign in his speech as well. "Priority number one is protecting the American people and going after terrorist networks. Both al Qaeda and now ISIL pose a direct threat to our people, because in today's world, even a handful of terrorists who place no value on human life, including their own, can do a lot of damage. They use the Internet to poison the minds of individuals inside our country; they undermine our allies." Regardless of who the next President is, or who controls the next Congress, a big question for the country is "how do we make technology work for us, and not against us," he said.
The speech was live streamed on Amazon Video, which drew praise from the Consumer Technology Association. President/CEO Gary Shapiro said "by streaming tonight's address on Amazon Video and connecting with voters across the Snapchat and YouTube platforms, the White House sees the ever-expanding power of technology to engage an audience. But technology is also essential to achieving the success President Obama envisions for our country and for improving our everyday lives."