FCC Meeting: Wheeler Addresses Deleted Items, Departure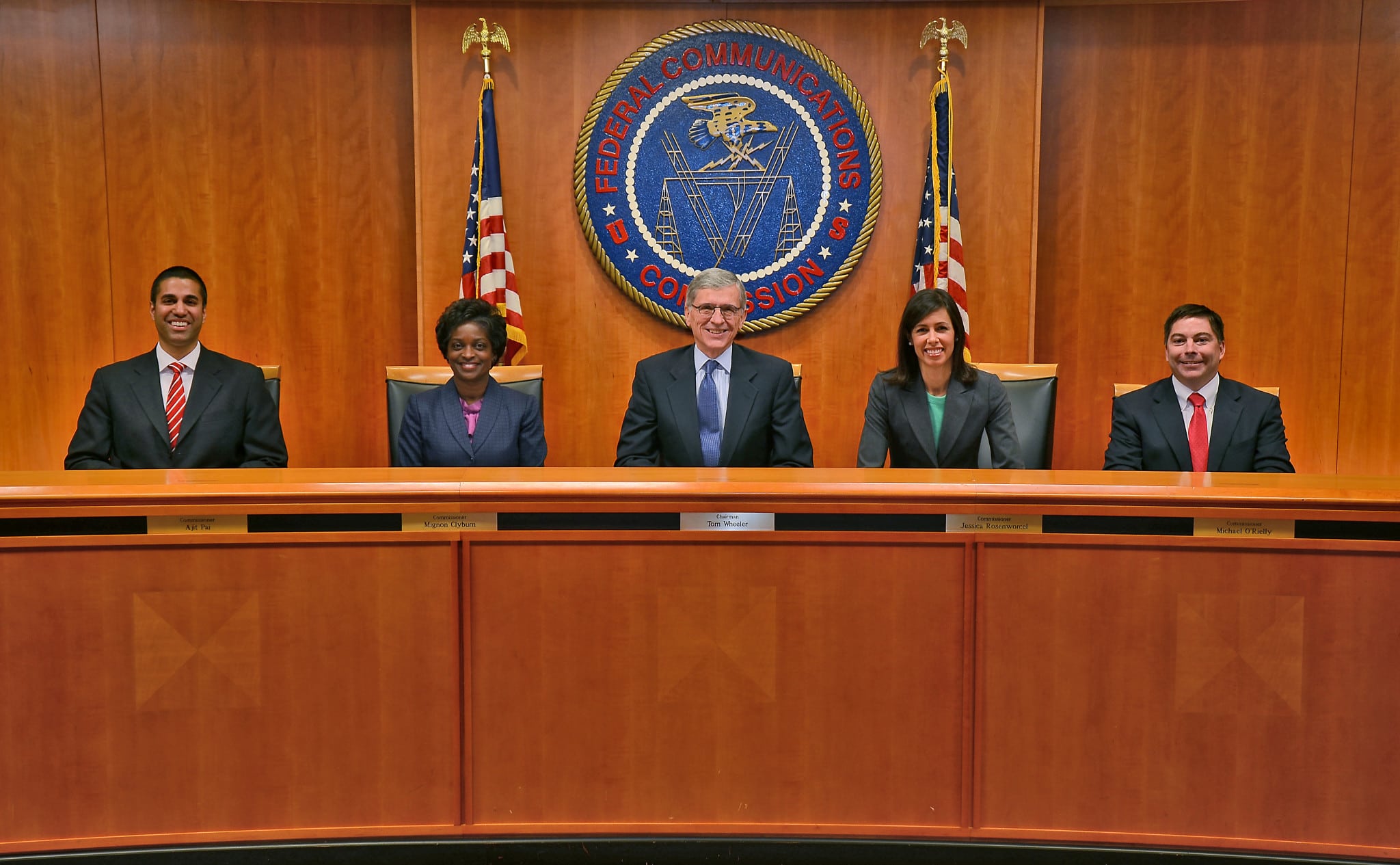 During what could be his second-to-last Commission Open Meeting Thurs, FCC chmn Tom Wheeler made his plea to the upcoming Trump Administration: Preserve an open Internet, protect consumer privacy, and continue to expand broadband to more communities. The 10-min meeting was one of the shortest in perhaps the history of the FCC, after most of the meeting items, including the Business Data Services, video description, USF and LTE VoIP proposals, were eliminated from the agenda. Wheeler is still hoping these issues will be addressed in a GOP-majority commission.
"Certain of my colleagues identified the items on today's proposed agenda as controversial and asked that they not be considered today. I hope that this doesn't mean that these issues won't be quickly addressed after the transfer of leadership of this agency," he said during the press Q&A session following the meeting. Wheeler didn't hide his disappointment that the proposed rules failed to be addressed. "It is unfortunate that hospitals and small businesses in search of competitive alternatives will be denied that opportunity. They deserve better from this commission. It is truly disappointing that 1.4 million Americans living in rural areas without LTE service will continue to be so deprived. They deserve better from this commission. And it is tragic that 1.3 million Americans who are blind and millions more who are visually impaired will not be able to enjoy expanded video description. They deserve better from this commission. All of these matters are so-called 'controversial' because they are opposed principally by the largest incumbent firms in the sector. As the deferred items reflect, when so-called controversy is the result of choosing between the broader common good or those incumbents preferring the status quo, I believe the public interest should prevail," said Wheeler.
The chmn noted there are still items (such as the set-top proceeding) currently on circulation. Will they be voted on before his departure? "We will keep trying," Wheeler said. Speaking of departure, no date has been set. Wheeler said while he has had no conversation with President-elect Trump's transition team, his staff has started preparing for the transition under Obama Administration's transition guidelines. Fellow Democrat commissioner Jessica Rosenworcel is up for re-nomination, and her Hill reconfirmation is still pending.
Fielding a question on whether he thinks the Trump Administration will overturn FCC rules that were already passed, such as net neutrality, and take away certain FCC authority, Wheeler said "it's an important thing to remember that taking a fast, fair, and open Internet away from the public and away from those who use it to offer innovative new services to the public, would be a real mistake." In addition, "taking away network privacy that consumers enjoy as a result of our decision would be a real mistake; that taking away connecting everyone whether you're a school, a library, in low-income America, or a person in jail, taking that away would be a real mistake; and taking away the concept that the American economy works best when there is competition, competition, competition, would be a real mistake." Wheeler was also asked whether he has any regrets about his time as chmn. "Of course," he said. However, "the kinds of things this commission has done have been really important for America and Americans, and I'm proud of that," he said. The next Commission Meeting, possibly Wheeler's last Open Meeting, is scheduled for Dec 15.