ACA Launches "TV Ransom" Campaign Ahead of Retrans Battles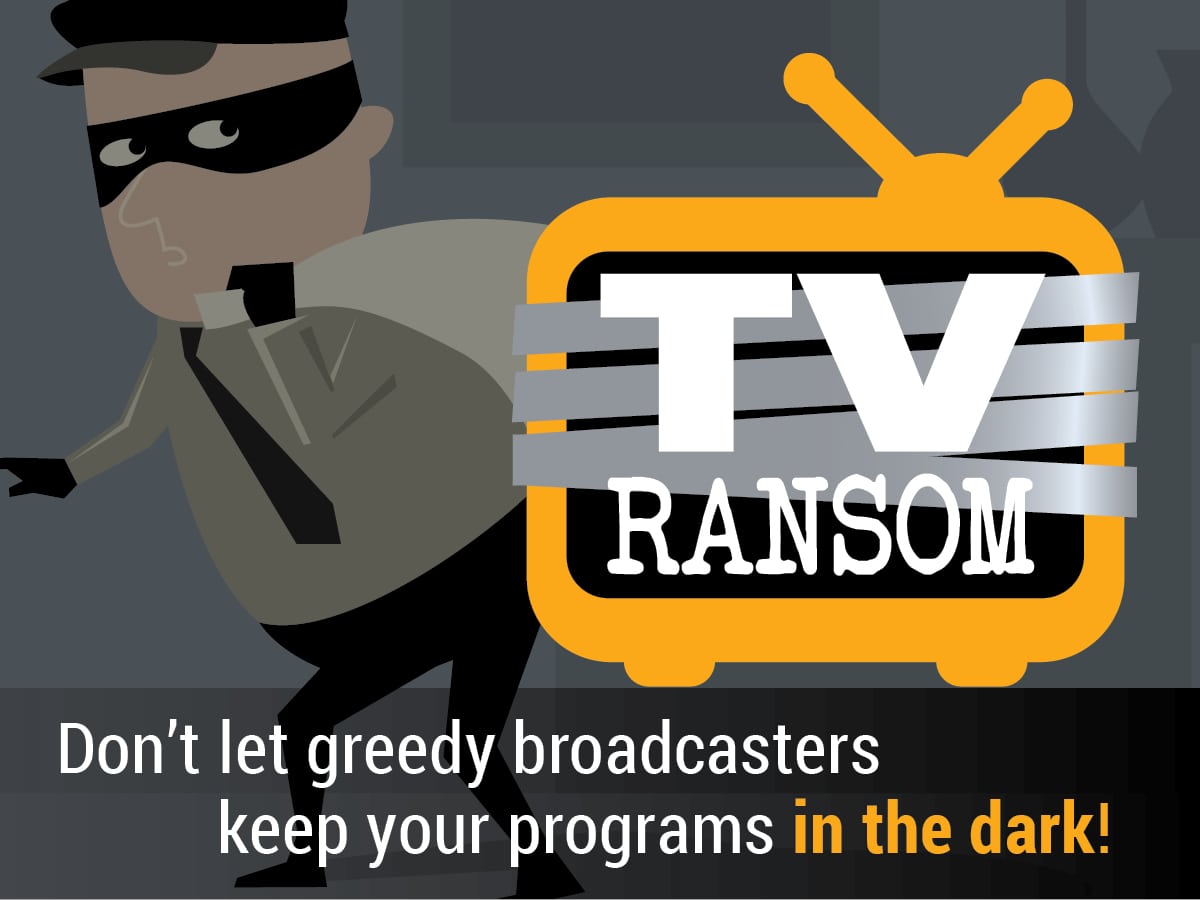 The American Cable Association hopes to bring attention to tactics used by broadcasters in retransmission consent negotiations that it considers objectionable with a PR effort launched Wednesday. The campaign, dubbed "TV Ransom," will utilize social media, op-eds and media outreach to get out in front of the myriad operator-broadcaster disputes, potential blackouts and result rate increases the ACA anticipates this retrans season. The group is also providing member operators with information it can distribute to customers.
"We're letting everybody know that our members are expecting a horrible time in their retransmission consent negotiations," said ACA President & CEO Matthew Polka. "Those negotiations, because of market consolidation and regulatory advantage, are going to be very difficult for their customers, and we're going to be calling out what's taking place in the market to harm consumers all across America."
NAB did not respond to a request for comment on the "TV Ransom" campaign, but members of TVfreedom.org, a coalition of broadcasters, fired back in a blog post titled, "Pay-TV Providers 'Pro-Consumer'? LOL!'" The broadcasters attacked the ACA's claim that MVPDs are looking out for consumers, citing equipment fees and unannounced rate increases.
"There is one thing TVFreedom.org and pay-TV providers can agree on: Broadcasters provide viewers with their 'favorite news, weather reports, and national sporting and entertainment events,'" the post reads. "That's due in part because of retransmission consent, a fair and free market negotiation based on the simple premise that local TV stations deserve compensation for the most valued programming on television."
The retrans landscape in 2017 is particularly contentious, perhaps as much so as it has been since the passage of the Cable Act in 1992. A provision of that legislation—beloved by broadcasters and loathed by pay-TV operators—allows broadcasters to command a per-subscriber fee from cable companies that wish to carry their programming and prevents MVPDs from seeking cheaper out-of-market signals.
As a result of consolidation in recent years, Polka says small to mid-sized cable operators find themselves across the table from corporate behemoths like Sinclair, Nexstar and Hearst, as well as the big four networks themselves, who have become more involved in negotiations. Those entities, he said, are looking to arbitrarily increase retrans fees to mitigate decreasing ad revenue resulting from viewership declines and a shift to digital.
Retrans fees, according to SNL Kagan, have already increased about 30 times in the past 10 years despite declining broadcast ratings. Meanwhile, Pivotal Research Group projected local broadcast ad revenue would decline 2.2% this year to $15bln, with the rate of decline accelerating over the next several years. By 2021, the firm said, broadcast ad revenue will have slid to $12.6bln annually.
ACA will also point to two recent incidents in which broadcasters have pulled stations serving regions impacted by natural disasters. In early September, Hearst pulled stations off of Cox systems in a number of markets, including Orlando, which at the time was bracing for Hurricane Irma. The parties reached a deal hours after releasing critical statements. Last weekend, Lilly Broadcasting pulled 10 stations off of DISH Network, including three serving Puerto Rico and the US Virgin Islands in the wake of Hurricane Maria. That standoff continues, and Lilly has restored the signal for one of the three stations.
"That kind of behavior is heinous and never should happen," Polka said. "But that's the kind of thing broadcasters do day in and day out."
While ultimately the ACA would like to see the regulations around retrans consent changed, that's not the goal of this campaign. The group just wants to convince consumers that while cable companies are the ones sending you a more expensive bill, the broadcasters are really the ones responsible.
"We would love to see Washington after 25 years revise retransmission consent rules, laws and regulations, and we're going to continue to fight for it," Polka said. "However, I would say that the real point of this campaign is to really tell the truth about what broadcasters are doing to consumers in markets all across the country and not really having to account for it."