YouTube Puts TV Ad Dollars in Crosshairs at Brandcast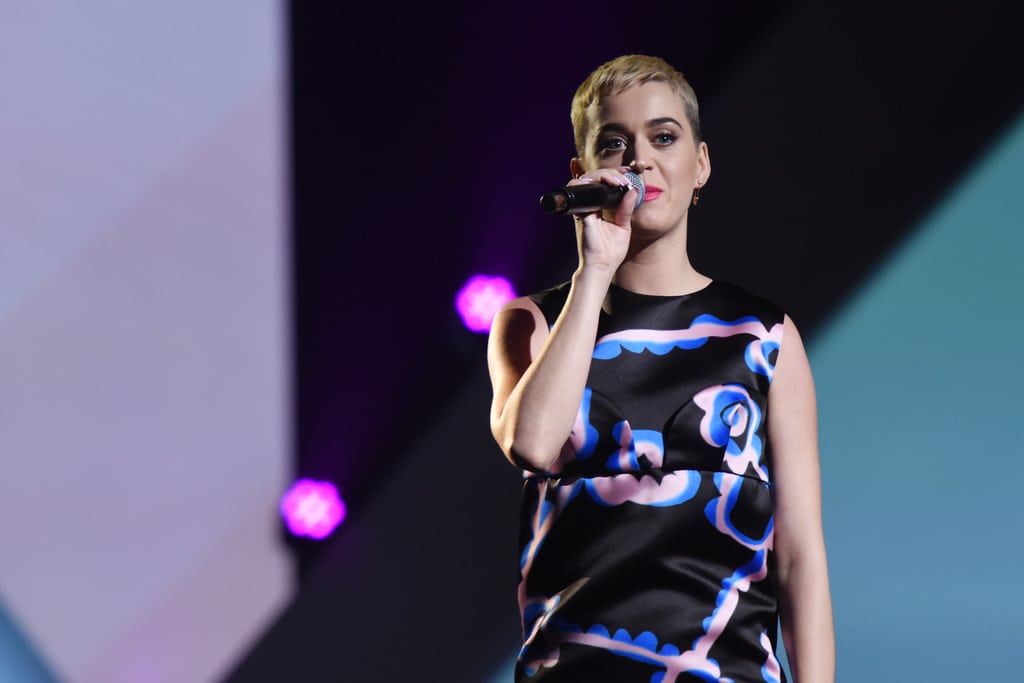 During her 2015 Super Bowl halftime show, Katy Perry rode on the back of an enormous mechanical lion and flew above the crowd on a shooting star. Her gig on Thursday night—YouTube's 2017 Brandcast—was only a little less gaudy. The Google-owned video behemoth pulled out all the stops as only a Google-owned video behemoth can with a star-studded presentation culminating in an after-dinner concert from the California Gurl herself.
But beyond all the glitz and glamour (and there was plenty of it) YouTube had a consistent message for the roughly 2800 in attendance: TV is the past, YouTube is the future, and ad spending should reflect that. "YouTube is not TV, and we never will be," CEO Susan Wojcicki said in her opening remarks. "The platform you helped create represents something bigger." She added that even during TV's primetime hours, more 18-49s visit YouTube on mobile alone than watch any TV network.
YouTube creator Casey Neistat, who boasts more than seven million subscribers to his channel, dropped his mic to the stage as a visual to hammer home the same point. "Think of my hand as old media. TV. And the floor is YouTube. And the moment I released that microphone, being this generation, being the demographic, that the advertisers salivate over. There is no chance it would pause midair and go back up to my hand."
YouTube Chief Business Officer Robert Kynci introduced a new slate of original content, including a fitness series starring comedian Kevin Hart, a show that takes fans backstage with singer Demi Lovato, an Ellen Degeneres-led variety program, and a user-submitted music talent contest produced by Ryan Seacrest and sponsored by Johnson & Johnson. Perry announced that she will not only take part in "best. cover. ever.," but also host a live listen-along for her new album during which she will interact with fans.
Both Wojcicki and Kynci touted the growth of the Google Preferred advertising program, which allows brands to run their content against YouTube's most popular content. Kynci noted the number of brands buying GP has tripled since it launched three years ago. Wojcicki also pushed recently introduced six-second "bumper" ads.
As for recent complaints from brands and agencies about spots appearing alongside offensive or questionable content, Wojcicki  said "we have taken your feedback to heart. … We apologize for letting some of you down. I'm here to say that we can and we will do better."
Even with the addition of star-driven original content, YouTube's core pitch revolved around the variety of content and the authenticity that comes with so much of that content being generated by average Joes. Presenters stressed the two-way interaction between content creators and viewers, the impact YouTube content has had in impacting social change and its role as a platform that gives everyone a voice.