YES Network President Jon Litner Discusses RSN Business, Moving Past Comcast Ordeal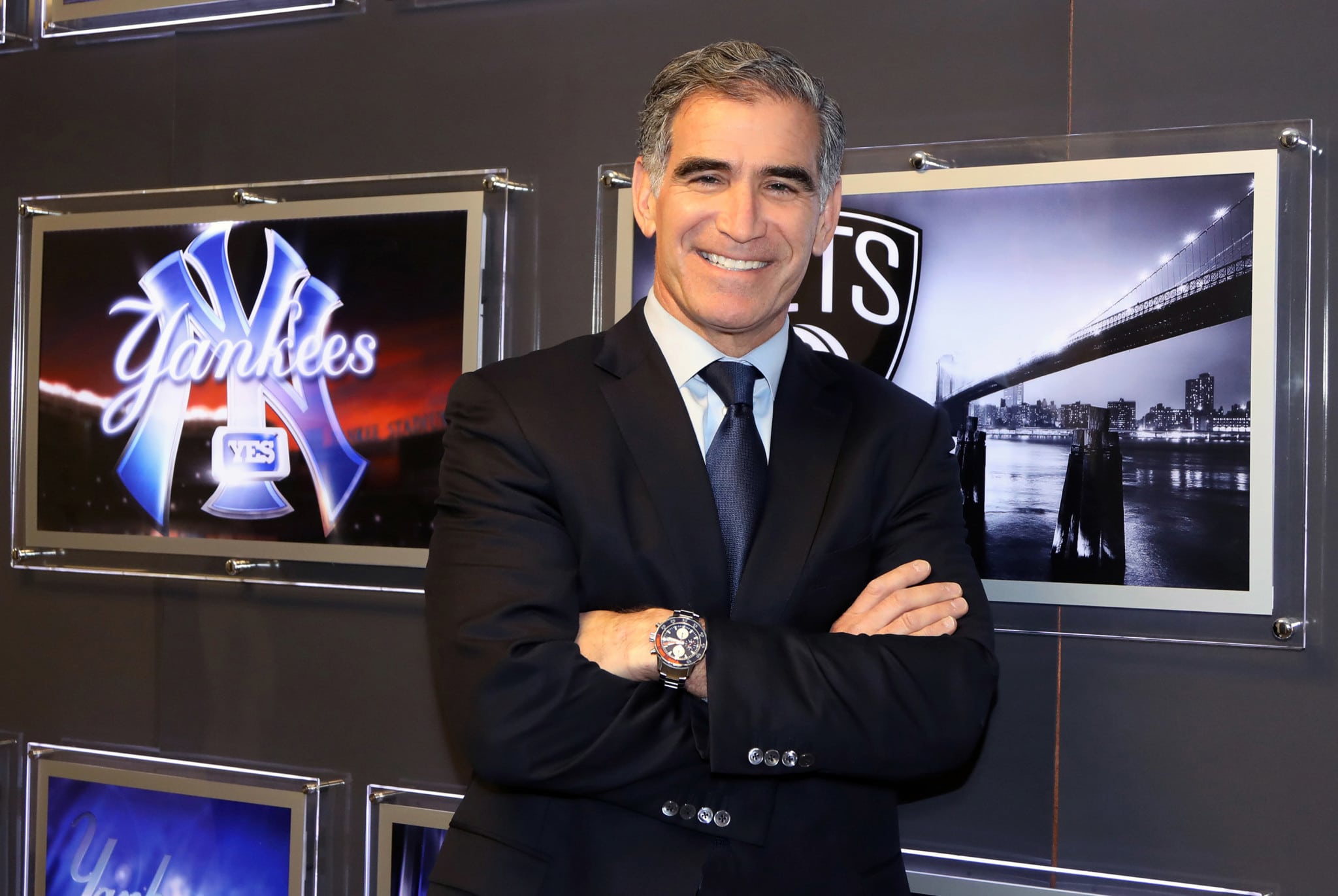 YES Network President Jon Litner joined the RSN last September in the midst of a highly publicized carriage standoff with Comcast, his former employer, and with the Yankees nearing the end of an uncharacteristic non-playoff season. Since taking the reins, Litner has helped YES move past the Comcast situation, achieve carriage on all of the major virtual MVPDs and monetize unique digital and social offerings. Plus, while the players on the field deserve a lot of credit, the 57% YOY boost in viewership for Yankees telecasts so far this season also reflects well on the new leader. In a recent sit-down with Cablefax, Litner discussed the state of the RSN business, connecting with younger fans and takeaways from his first year on the job.
What are the challenges for RSNs with the emergence of virtual MVPDs and smaller bundles?
We're fortunate in the sense that we have an iconic franchise that is the backbone of our network. Obviously, we have the Nets and NYC FC, as well, but the Yankees are one of the top three or four greatest brands in the world and, arguably, one of the three greatest dynasties in the world. You've got the Montreal Canadiens and I guess you could argue the Boston Celtics, but the Yankees are an iconic brand with rich traditional and generational fans.
So, there's great demand for the Yankees, particularly when they're winning. They captivate the city, they captivate fans nationwide and, frankly, around the world. Because that's the backbone of our network, and also because we're part of the Fox Sports portfolio and their other entertainment programming, we have the ability to not only stand on our own, but also be combined with a lot of other really interesting, valuable, appealing assets. Whether it's the MVPD universe that we are in or there's the emerging virtual MVPDs, it comes back to content that will attract and that means something to people.
Not everyone's created equal. We happen to be in a really strong position with the team winning, and we have the ability to be partnered with other Fox RSNs and Fox entertainment properties, and that's a powerful bundle that virtual MVPDs and MVPDs still find value in. We're able to, in many respects, drive that or go along for the ride. We're on all the virtual MVPDs and, as it relates to the linear side, it's not quite the same, but it's pretty close. For example, in this market, we've never had DISH Network. But we're on Sling, just not on the satellite. We are fully carried everywhere else.
What about RSNs in general?
RSNs are still very valuable, and I think they have great appeal. Obviously, every market is different. Having spent the last decade in this business, I've seen the evolution of the business. What I will say is RSNs that are in big media markets that have strong tradition of winning and ownership that's committed to investing back into the team with a strong, passionate fan base, great history, with seasonality—a winter team combined with a spring team—and other programming that resonates, you are better positioned than if you don't have that. We are fortunately, I would say, Exhibit A of being in a strong position. Now that the team is back to its traditional winning ways, we're captivating the city, captivating not just the baseball audience but, I would say, the sports audience, and frankly drawing in lots of casual fans, as well.
By the time you got here, the Comcast standoff was well under way. What was your role as the new network president given that Fox was handling negotiations?
[Fox Networks President of Distribution] Mike Biard and his team were terrific. They drove the negotiations. We were, in many respects, along for the ride because of other Fox programming entities—we had been out of contract with Comcast, they were at the tail end of their agreements with Comcast. What I wanted to do was make sure that once we were back on, and once we had reached the agreement with Comcast, which I was confident we were going to do, that immediately we could talk about building value together because I felt like sports can work really well if you can build the relationship with the folks at Comcast who are responsible for offering it to their customers in their regions. Because of my relationships at Comcast, having been at Comcast for so many years, I knew all those people, and I wanted to make sure we rebuilt those relationships, that we worked hard to make sure that we brought value to them and that we could support their efforts to market the product to their customers, and we talked a lot about that. [Biard] did all the heavy lifting, I was on the periphery in a supporting role.
What was behind the decision to feature on-air talent in a yoga-themed preseason marketing campaign?
Like fans and, frankly, Yankee management, we didn't know what type of team we were going to have. We obviously had a very good second half of the year last year, but these were young kids, many of them were still developing and marinating, so we weren't really sure what we were going to have. We wanted to see what we had as the season went on, but we also wanted to emphasize the fact that we were committed to covering this team and that we have this great ensemble of announcers who either played for the team or had been with us a very long time, are very knowledgeable.
We wanted to put them in a setting that was playful and team-oriented and tapped into popular culture and had a message, which was "Strong at Our Core," and to really have some fun—to say, 'We're along for the ride, we're gonna have some fun with this team, as well. We understand that they're going to develop. This isn't the traditional Yankee team with a bunch of season veterans, high-paid free agents.' These were young kids with enormous talent, and we were going to get ourselves in shape, just like they're in shape.
How have you sought to introduce the team's young stars to your audience?
We decided that we were going to put some resources into promoting these young kids who were developing down at the farm. We created this show called 'Homegrown: The Path to Pinstripes,' which was the first time that I'm aware of that the Yankees were supportive of showcasing at the Triple-A level, a bunch of their extraordinarily talented young players, all of whom were developing.
What happened, and we were fortuitous, was that many of the kids that were down there developing were accelerating their skill set curve more rapidly than I think anyone ever imagined. So, as they were developing down at the farm in real time, they were literally getting promoted to the big team and performing on the big team. Jordan Montgomery was an example of that, Clint Frazier is an example of that, Tyler Wade is an example of that, and a bunch of other guys. So, it not only gave us the ability promote these young men and showcase their talents, but also to get to know them as people and to see their reaction when they get that call that they've been working so hard for, it was right out of 'Bull Durham' except it was real.
How much does the Yankees having a stake in the network help with access for projects like "Homegrown?"
It absolutely helps because they understand that not only are they partners with the other teams in Major League Baseball and they want to be good partners to the other teams, but they also are an owner. They're not just getting a check every month; they actually own it and have an interest in making sure the RSN stays healthy. Where our interests align is the Yankees understood the second half of last year going into this year, that they were going to put a team on the field that was going to be younger. They will always attract diehard Yankee fans, but they also want to put a product on the field and create an environment at Yankee stadium that was younger and embraced social media and embraced millennials, embraced the way millennials are consuming content.
So, they were very encouraging to us as we shared many ideas with them, not only on the yoga shoot, but on the show 'Homegrown,' because we wanted to get access, we wanted to showcase these young players, we wanted to tell their stories, not just their athletic ability, but also them as people, humanize them. Sports is about, in many respects, that emotional connection between that bigger-than-life person on the baseball field and the folks at home or the folks in the audience who, for that moment in time, look at themselves as being on the field with that player. Roll call out in right field that the Bleacher Creatures do, that's about connecting with every player so they know, 'We have your back, we're rooting for you.'
How have you managed to monetize digital assets like your pregame production meetings on Facebook Live?
It's consistent with adapting to new habits of young consumers. We've always said, 'Let's figure out ways we can connect to our audience using Facebook or using Twitter or using YouTube or whatever the social platform is.' So, we sat down and discussed different ways in which we could showcase our great content to an audience and give them access that they otherwise would never have.
We thought, 'Let's give that audience the ability to lean into and attend our production meting for every series and have, on Facebook Live, have them comment based on what they are hearing, so they get a sense of what the storylines are and give us some feedback, some of which we may actually use in our telecast.' The content was so captivating, and we were seeing real numbers being generated for our audience, so we actually went to Papa John's and said, 'We'd like you to sponsor this,' and they did so. That's on top of a dozen sponsors of our streaming product on Fox Sports Go.
We've had a lot of success selling on these digital platforms because there's a real audience for them. People are leaning into that product versus the traditional audience, which is a little bit more passive. We're going to continue to make sure [linear TV viewers] get the best production around the country—we're very proud of our production excellence and the way we cover our games—but we also want to feed this other, younger audience that is interested in having access and interested in learning about the ways in which we go about producing a game and what storylines we're going to follow.
You've been in this role for almost a year. What have been your biggest takeaways?
When I took the position, I had some goals, one of which was to make sure the management transition was smooth, which it was. I wanted to fortify our relationships with our teams, which we did. Fortunately for me, I've been in the business a long time, so these weren't new relationships that I had to develop. It was reconnecting with, in many cases, old friends who I've done business with over my career. The third thing I wanted to do was support Fox affiliate sales in their efforts to solve our Comcast problem and continue to drive revenue. We did that.
I wanted to make sure that we continued to support our creative people at the YES Network, our production folks, because irrespective of what happens on the revenue side, they do a great job producing our Yankee games, our Nets games, NYC FC games. So, I wanted to make sure they understood that whatever ratings—up and down or dips—are not indicative of their effort and the value of the telecast that we have. I also wanted to make sure people here understood what the vision was, where we were going, they got to know me a little bit, and that we could get re-energized and put the Comcast distribution woes behind us and use some great tailwinds that were in our favor to really enjoy what we thought was going to be an exciting Yankee team—none of us thought that we were going to be as successful and as competitive—there was just so much uncertainty around the team. I wanted to make sure we could capitalize on it if it was there.
Those were, in essence, my personal goals. We've accomplished lots of that, and I think, for the most part, we feel as though we've got a lot of momentum in our favor, we like the way we're positioned, and we feel as though we're set up over the next few years to really continue to have a nice growth curve.