Words of Wisdom from Cable Center Hall of Fame Class of 2015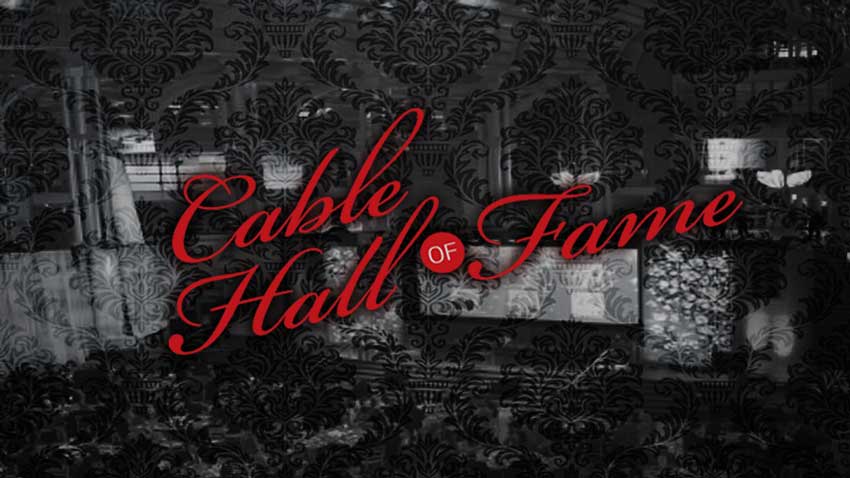 With The Cable Center having announced its Cable Hall of Fame Class of 2015 earlier this month, we caught up with five of the industry leaders named to this year's crop of cable greats. Here are some of their thoughts on mentoring, proudest career moments and advice to up-and-comers. The honorees are: Chris Berman, Sportscaster, ESPN; Bill Roedy, Global Health Ambassador and Former Chairman and CEO of MTV Networks International; Steve Simmons, Chairman, Patriot Media and Communication; JC Sparkman, Chief Operating Officer, TCI, Retired; Tony Werner, Executive Vice President and Chief Technology Officer, Comcast Cable; and Eleanor Winter, Senior Vice President, NCTA.
On Their Mentors and Best Advice Received:
Steve Simmons: "My best mentors were my mom and dad. The guidance they gave me was really by way of example. My mom was a Vice President for advertising in a small company at a time when women did not have those kinds of jobs. She worked very hard and would take me to the office occasionally to show me what her work was all about. My dad was an entrepreneur and started his own artist material business. I watched as he grew the business through hard work and salesmanship. His brushes were used by artists such as Norman Rockwell and Andrew Wyeth and are still sold today, over 60 years after he started the company."
Eleanor Winter: "I have been blessed with too many mentors to mention here, but I would start with my parents.  They continue to be my greatest mentors, my inspiration and they are extraordinary in every way.  Professionally, Decker Anstrom gave me my first break and was incredibly supportive.  He continues to be a wonderful sounding board.  June Travis stands out in my mind as well.  There were so few women in leadership positions when I started in the industry, and she showed all of us how to run a company with humility and grace." [The best advice…] "Be kind."
Bill Roedy: [My mentors are] "a collection of cable veterans who always kept charging ahead regardless of the obstacles… [and] entrepreneurs who changed the world." [The best advice I've received, from JC Sparkman:] "'A small number on a big number equals a big number.'"
Tony Werner: "My wife Laurel – 'Be all that you can be – give it all that you got, die empty, just make sure your bank account isn't.'"
JC Sparkman: "I am very lucky to have had Bob Magness and John Malone as mentors.
Chris Berman: "I was lucky enough to receive a lot of great advice through the years.  Chet Simmons and Scotty Connal were two of our earliest and greatest leaders.  Both of them told me 'Chris, just be yourself.  You're on TV every day and you can't be an actor.  The viewers will see through it.'  Simple, but I've never forgotten it.  Steve Bornstein, my great friend who ran ESPN throughout the 90's, told then NFL Commissioner, Pete Rozelle, about his concept for a new football show called NFL Primetime.  He told Pete, '. . . we're gonna throw the ball and I got the guy to throw it.'  There's nothing like knowing that you have the confidence of those you work for and there is nothing more important than rewarding that trust with your best.  I hope I've done that."
On Their Proudest Career Moment:
Steve Simmons: "My proudest career moment was in building up and then selling the system serving Princeton and 30 other New Jersey towns. It was a system that needed a complete overhaul. First, we hired a terrific new management team that are still my colleagues today. We changed everything – local personnel , products , sales and marketing, technical protocols, facilities. We built a new call center from scratch and rebuilt the plant. The customers' experience was dramatically improved, the cash flow of the business soared."
Eleanor Winter: "With generous support from the industry, we [NCTA] have been able to reach our goal every year, for 25 years in a row."
Bill Roedy: "Having Nelson Mandela launch our channel in Africa and also agreeing to host a documentary with our audience to fight the HIV /AIDS epidemic."
Tony Werner: "Still to come."
JC Sparkman: "My best day in the cable industry was the day TCI reached ten million subs."
Chris Berman: "September 6, 1995 – Cal Ripken passing Lou Gehrig's all-time record for consecutive baseball games played with #2131.  Buck Martinez and I somehow were smart enough to be quiet for 23 minutes while the on-field celebration took place in the 5th inning.  If truth be told, we were too choked up to speak anyway.  It was a moment for Cal, obviously, but it also was a time for baseball, for sports, and for America.  Imagine going to work for 14-1/2 straight years without missing a day and doing your best every day.  We were honored to be there."
On Advice for Newcomers to the Cable Industry:
Steve Simmons: "There are three things you should focus on. First: Customers-what are customers asking for and what will it take to make them happy? We are in a customer service business and we must remember that every minute of every working day. Second: It's all about your people. You rely on your colleagues to create and maintain great products, so getting hard working, talented people in your organization is critical. And third: you must constantly be looking around the corner to see what's next from your competitors as well as new technologies. The music and publishing industries are just a couple of examples where better strategies and foresight could have helped. Don't let it happen to cable!"
Eleanor Winter: "Get to know as many people as possible. The relationships you develop will make your job more enjoyable and will enrich your life."
Bill Roedy: "Pursue your passion and engage. Be adaptable/embrace disruption. Work hard/focus on execution. Travel! Never except no for an answer. Have fun, throw lots of parties."
Tony Werner: "It's a dynamic industry, so you need to rapidly adapt to change."
JC Sparkman: "Understand it is a fast changing industry and requires hard work and a willingness to change quickly."
Chris Berman: "TV, and cable in particular, is full of huge possibilities.  There are channels for everything both for your passion and somebody else's passion.  Whereas we at ESPN were really at the informative stages of cable TV, I still feel that 35 years later, we may have only scratched the surface."