Will a Rising Real Estate Market Help HGTV's Property Shows?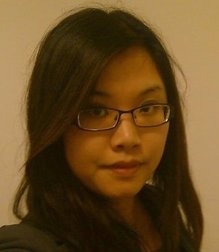 Joyce Wang
With the real estate market in parts of the country heating up again, home buyers and sellers like myself are increasingly turning to HGTV's property series like "House Hunters," "Property Virgins" and "Love it or List it" for advice. That might explain the net's recent solid ratings. In Q1, HGTV's Live+SD viewing is up 15% YOY with the net averaging 820K viewers in total day. In prime, HGTV averaged a 0.5 rating and 1.36mln viewers (just slightly behind AMC).
The popularity of these property series has continued as spring and summer—the prime season for home buying and selling—approaches. HGTV was tied for 9th place in HHs and P2+ in prime among cable nets for the week of Apr 15. It drew more than 1.23mln P2+ viewers during prime time, beating nets like FX, Discovery and Lifetime.
Will a rising real estate market help HGTV's property shows? Probably. For you potential sellers out there, the net's upcoming new series "Staged to Perfection," announced Tues during its upfront presentation, will show viewers how to decorate an empty house quickly in order to sell it right away.
With a recovering real estate market comes a recovering home improvement business. Riding the wave of optimism in the housing market, HGTV announced new property series "Brother vs. Brother," a spin-off series of "Property Brothers" featuring twins Jonathan, a contractor, and Drew Scott, a realtor. The brothers will each mentor a team of home improvement experts competing for a price of $50K. In addition, the net will launch "Undercover Overhaul," featuring Anthony Carrino and John Colaneri from "Cousins on Call." The cousins set out to wow neighborhood heroes with budget-friendly renovations in the new series. And in "Power Broker," realtor Mike Aubrey and contractor/designer Juan Barbieri will share a behind-the-scenes look at how to save on renovation costs.
My husband and I, recent home sellers and buyers, have learned a thing or two from watching "House Hunters," which features buyers searching for a new home with the help of a local realtor. In terms of buying, the ultimate truth–as many realtors featured on the show have said–is that you will never find a house that meets all of your needs. The key is to compromise. When it comes to selling, staging and pricing right is critical.