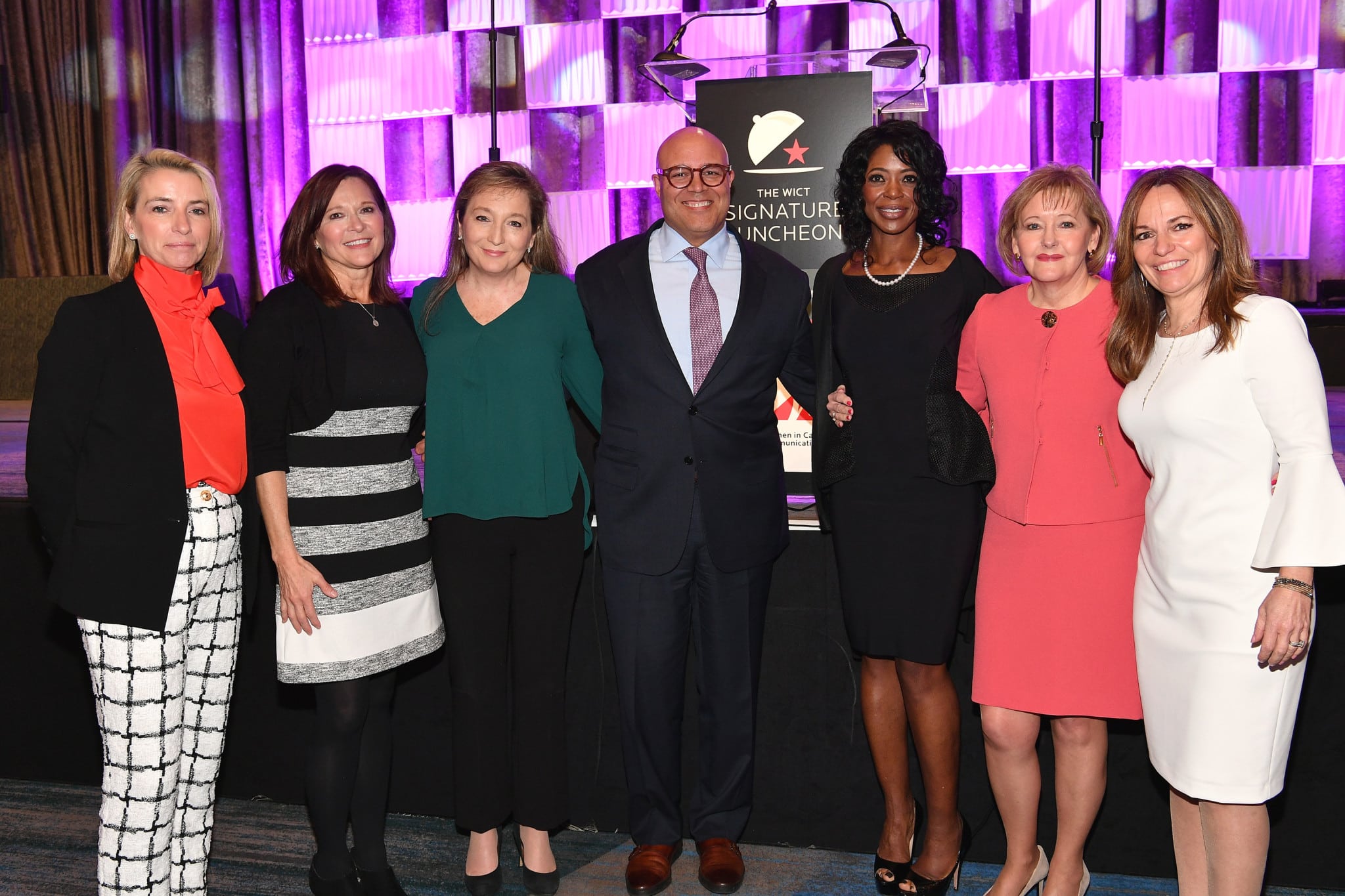 Last week, WICT recognized the 2017 PAR Top Operators for Women to Work — Comcast, Cox, Midco and Mediacom; and the PAR Top Programmers — NBCU, Discovery and Disney ABC Television. "At a time when the nation finally recognizes that #TimesUp, we are here to celebrate our ideals and honor those who have exceeded our expectations of excellence," WICT pres/CEO Maria Brennan said during the event at the NY Hilton Midtown. Discovery Communications and Scripps Networks Interactive were both recognized as top companies. Now, they're just one company—Discovery, Inc.
"We are so proud of the fact that 54% of our US employee base is comprised of a women," said Savalle Sims, Discovery evp, gen counsel. The 2017 PAR honorees spoke about how diversity makes their businesses better. "Women make our stories more compelling, our shows more realistic and appealing, they enhance our operations, and ultimately they make our company really successful," said Rita Ferro pres, ad sales for ABC-Disney TV Group. Italia Commisso Weinand, evp, programming & HR, accepted the award on Mediacom's behalf.
"From our beginning, the culture at Mediacom had at its heart an ingrained desire to do more and be more, not because it was en vogue but because it was right," Weinand said, encouraging Mediacom employees to remain educated on the history makers that came before them. COO and WICT global board member Debbie Stang accepted the PAR award on behalf of Midco. She spoke to the company's growth since becoming more involved in WICT since the Midwest chapter expanded to include the Dakotas. "We know firsthand how gender diversity is linked to business success, and is a business imperative," Stang said.
Chief HR officer/evp Karen Bennett spoke on behalf of Cox, which has been on the PAR top companies list since the PAR survey began in 2003. "While it starts at the top, diversity and inclusion are company-wide mindsets," Bennett said, comparing these initiatives to gardens that are always in need of tilling and maintenance.
Accepting the honor on behalf of NBCU, cable entertainment group CFO Christy Shibata spoke to the leadership of group chairwoman Bonnie Hammer. "In Bonnie's portfolio, 62% of our employees are women and 54% of our executives are women," she noted.
Comcast senior evp/chief diversity officer David Cohen accepted the award on behalf of the company. "When we have women working across all of our business lines, from the boardroom to the newsroom to the writers' room, we benefit from their leadership style, from their creativity and from their talent," Cohen said. WICT immediate past chair and Comcast Cable svp/chief talent development officer Martha Soehren closed the event by acknowledging the industry's inclusion of American veterans.