Voice Control: Cable Joins the Conversation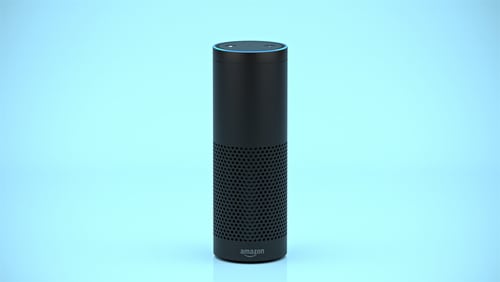 Where's the green, Alexa? Anyone at CES could tell you "integration with voice control" is practically a prerequisite for items in the smart home space now. Voice assistants now exist on almost every connected platform, drastically altering how users search for content. Thanks to Comcast's X1, even voice-controlled remotes are starting to catch on.
So, it shouldn't be any surprise that cable companies are beginning to integrate with the technology. However, the real question for cable might not be "should we integrate?" but rather "how do we integrate in a fiscally positive way?" The answer isn't entirely clear yet.
During Cablefax's webinar Wednesday on voice control and TV revenue, Scripps Networks Interactive content distribution vp Steve Harris described the monetization as a work in progress. "We have hoped, and it looks like the market is starting to go this way, that voice would really become a conduit to interacting with other forms of content, not just audio content," he said.
The market is seeing that with Google's recent announcement to combine its Voice Assistant with Chromecast and Amazon's upcoming Echo with an integrated screen. "We feel like that will give us a chance to get people to use voice to launch video content at some point. If video content is being consumed, we have a great history of monetizing that in some form," Harris said.
For Scripps, one of the reasons to be in the voice space is that it's a first attempt to bring consumers into the world of IoT in an easy-to-use way. Liesel Kipp, Scripps Nets' product management vp, pointed out its frictionless nature as it is instant, hands-free and personalized.
Aware that voice control is a priority for some of its existing partners, Scripps has already integrated Food Network with Amazon Alexa, Google Home and most recently Microsoft's Cortana. Recipes can now be delivered to users via email and questions about show times can be answered instantaneously.
One of the goals for Scripps is to make its content a daily habit with customers and to associate its brand with innovation, Kipp said, citing stats that found within the last month one in five online adults have used voice search on a mobile device.
Voice control isn't always a straight shot, though. Chris Pellani from Turner Sports spoke about the use of voice control during NCAA March Madness. Turner faced a few issues in the process of creating its Alexa skill thanks to the different ways to say team names (i.e., North Carolina, UNC, Tarheels).
The short-term goal of the project was to learn to design for voice and VUI, while the long-term goal was to keep fans updated on the tournament and drive live video and tune-in, said Pellani, who serves as director, product management for NCAA March Madness Live.
The experiment resulted in mixed fan-feedback and lessons for the next go-round, including "listen to your fans" and "invest in your relationship with Amazon" to help with promotion. While monetary growth through voice control might also not be clear yet for Turner, the company does see the future integration of Alexa with Fire TV or Google Home with Chromecast as potential drivers of tune-in.
The consensus is that it's still early days for voice control, but the sooner cable can learn to navigate the technology, the better off it might be. The challenge of app discovery was brought up as Scripps' Kipp compared finding a specific skill in the sea of Amazon Alexa's library to early days of Apple's iPhone and app store.
One challenge is that the devices feel very utilitarian at this point. "We've all stepped back and said, 'how do we make it as fun as our brand?'" she said. "Fun works as long as it's not gimmicky."