VH1 Partners with BuzzFeed on Custom Video Content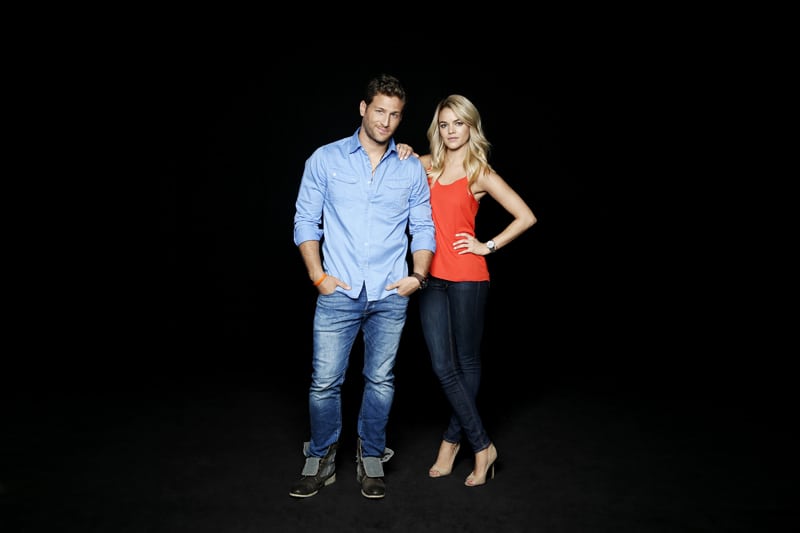 With consumers spending more time watching video on multiple platforms—from linear to digital to social—it's smart to your brand at the intersection of all of them. For VH1, that role is in part being served by digital platform and content creator BuzzFeed.
While famous for its articles in list formats, the digital giant is getting into branded video content in a big way. BuzzFeed Founder & CEO Jonah Peretti told advertisers at its newfront earlier this year that "video has been the biggest shift in our business…If you look right now at BuzzFeed's scale, we reach more people than a lot of traditional media companies and cable channels… Video has been gaining in a massive way."
BuzzFeed evp of video Ze Frank also made comparisons to traditional media companies. This "consumable media" is effective, but it doesn't leverage social behavior, he said, adding that it was experimenting with more than 30 social formats at the time.
VH1 is one network that wants to get in on that experimentation. "We found that BuzzFeed is a place where there's a lot of overlap" with VH1 content, said svp of marketing Caralene Robinson. Viewers are spending time there, reading lists and news. "It's a highly credible source of information and fun content. We knew that in order to drive tune-in and awareness of our brand it was very important for us to have a place on BuzzFeed but in a very organic way," she said.
Starting this week and coinciding with the premiere of the fifth season of "Couples Therapy with Dr. Jenn," viewers can see custom video content about the show created by BuzzFeed at http://www.buzzfeed.com/vh1. The network will post graphic and promos on air driving viewers to the site. The partnership will last through the end of the year, Robinson said, with Couples Therapy being the first "social TV experiment where we assess what the incremental value is for both us and BuzzFeed."
VH1 plans to measure success through looking at video views on the BuzzFeed site as well as engagement and click-throughs from VH1's own social feeds. Of course, the ultimate goal is driving tune-in, so the hope is to identify "a correlation between those incremental streams and conversion," she said.
This first go is a test, and should be revealing by year's end. "We've found that BuzzFeed over-performs for us from a digital perspective," Robinson said. The one-off projects with them have been very successful thus far, "so we wanted to figure out a way to deepen the relationship and experiment. This was a natural evolution."
VH1 in general has been active in the social TV arena, with shows like "Love and Hip Hop Atlanta" and "Dating Naked." "We've really jumped into to what we call multiplatform marketing," Robinson explained. "We've been doing lots of social TV experiments where we're asking consumers to engage in multiple pieces of content, sometimes simultaneously. This really is just another example of ways we can leverage consumer behavior."
One thing is certain: You simply can't sit still and not try new formats. "Some things work and some things don't," Robinson said. "But in this rapidly changing world you have to be willing to take risks from a marketing and digital standpoint."