Using Yield Management to Improve Profitability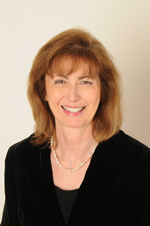 Mary M. Collins
What can planning summer vacation teach us about cable pricing? More than we may realize.
As Matt Lindsay, managing director of Mather Economics recently observed, "Media businesses have a lot in common with other industry groups that also have high fixed costs and adopted yield management in order to meet their profitability goals."
So, it makes sense that media companies take advantage of the same types of yield management metrics used by these other groups. They can help ensure that the company collects the highest price each customer is willing to pay for the service he or she wants to buy.
Lindsay, who spoke at Media Finance Focus 2013, the annual MFM-BCCA conference, used the example of a newspaper client that wanted to forecast the impact a subscription increase would have on customer churn based upon household income. While the predictive data showed that an increase of 17 cents per week would result in losing 3% of lower income households, fewer than 2% of affluent households were likely to drop their subscriptions if the increase was as much as $1.30 per week. After conducing similar analysis for each category of household income, the newspaper created targeted offers that allowed it to keep its churn under 3% while also maximizing how much revenue each segment was willing to pay.
From a yield management perspective, uniform pricing policies don't leverage the opportunity to secure higher fees from customers who can pay more while developing price-sensitive strategies to attract and retain those who can't. "Cable packaging is a great example. MSOs are offering stripped-down bundles at the bottom edge and then up-selling customers from there," Lindsay noted.
As Programming Costs Go Up, Operating Margins Come Down
One of the challenges to offering the lower-priced tiers Lindsay describes is addressing the industry's duel revenue stream requirement for ad-supported cable channels. The tension is in garnering a viewership base that's large enough to attract advertising revenues while also charging a subscription rate that's adequate to cover programming costs.
Nowhere is this challenge more apparent than with respect to sports programming. Rob Simmelkjaer, senior vice president of NBC Sports Ventures told our conference attendees, "Sports is live; it draws men in large quantities; and its one of the best ways to reach a large audience in an increasingly fragmented market."
However, sports license fees also represent the priciest content in a cable television subscription. Simmelkjaer cited data from SNL Kagan that founds sports programming represented as much as $12.81 of a $33.71 monthly bill for cable programming. When it comes to the impact of programming costs on the bottom line, SNL Kagan cites higher programming expenses, including retransmission consent, as one of the reasons that the operating margins for cable system operators have fallen from 76% in 1995 to 49.9% in 2012.
Yield Management in Action
Many of our cousins in the newspaper business are already using yield management to improve their profitability. One of MFM's newspaper members, whose company competes with 12 other daily newspapers, said Mather Economics' approach toward price elasticity has helped it to raise the average subscriber rate by 10.2% in 19 months while also getting as many as 90% of its subscribers to pay a higher rate.
The key ingredients for achieving that level of success involved empowering customer service personnel with the data analytics that anticipate the services a customer will want and how much he or she will pay for them. "In the past a subscriber would call and say they were going to cancel and our people would just say 'okay.' Now, they access the customer's account history while they're on the phone and make a retention offer that's tied to such factors as the length of time that person has been a customer and how much they can afford to pay," he said.
Ad sales is another place where the use of yield management metrics or "big data" can yield big dividends. In fact, their use can benefit both the media provider and the ad sales client. Savvy ad sales reps are learning to use data analytics to help their clients reach the right viewer with the right message at the right time.
So the next time you get that offer from your preferred airline, hotel or car rental agency, take note of the tools they are using to optimize the revenue you'll be giving them. Applying those insights to your pricing strategies could help you earn bonuses to pay for many trips to come.
(Mary M. Collins is president and CEO of the Media Financial Management Association and its BCCA subsidiary. She can be reached at
[email protected]
.)