UJA-Federation of NY Honors Nat Geo's Monroe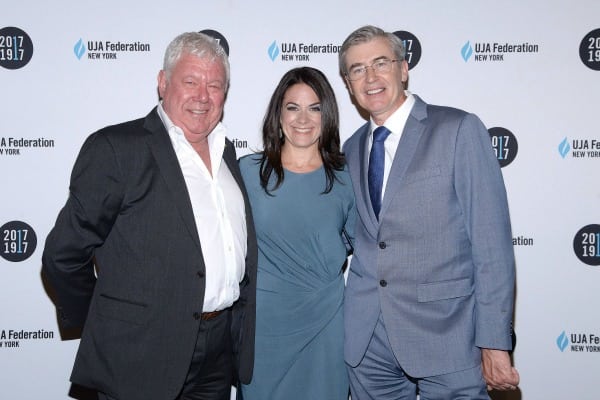 National Geographic Global Networks CEO Courteney Monroe believes it isn't just enough to create thought-provoking entertainment.
"As leaders in media, we need to be equally committed to ensuring it reaches the widest audience possible in order to affect change," Monroe said last week as she was honored by the UJA-Federation of New York's Broadcast, Cable & Film division for her professional and philanthropic achievements. "In a world in which media is being scrutinized like never before… We have the responsibility to be bold … to take risks, to be radical in our thinking, and to be relentless about telling stories that matter."
The event last Monday, which raised more than $250,000 for UJA, was hosted by Nat Geo "Brain Games" host Jason Silva. It also included a celebration of UJA's 100 years of serving the needs of New Yorkers and Jews around the world. In her remarks, Monroe thanks UJA for improving the lives of millions of people. She accepted the honor on behalf of the entire National Geographic family, noting the brand has more than a hundred year history itself of supporting and funding individual committed to making a difference.