TV's Metamorphosis: Dissecting the Bundle and OTT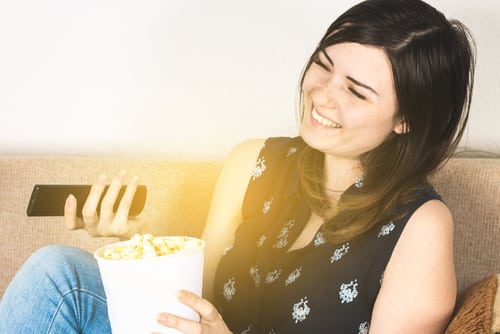 As the industry grapples with the best way to give consumers what they want for video, it's clear both distributors and programmers have their fair share of challenges. At the day-long Cablefax TV Innovation Summit Wednesday, fuboTV co-founder & CEO David Gandler, who is positioning his product as a sports-first MVPD, described the tough choices involved in putting together a programming lineup.
"Our goal is to be able to offer a product that is less expensive, but with the understanding that you're not going to get everything," he said. "That's just a fact. If you want everything, there's a place you can go, whether that's Layer3 or traditional cable and you'll have everything. As services, we have to make very hard choices."
He added that with virtual MVPDs all building different programming lineups, each will appeal to a different subset of the market. For instance, PlayStation Vue's recent decision to drop beIN Sports from its lineup strengthens fubo's position as the must-have bundle for sports fans. Fubo is taking full advantage of the drop, announcing a limited 40% off promotion of its Premier package that includes beIN Sports, beIN Sports en Espanol and access to beIN Sports Connect.
The aforementioned Layer3 TV, represented on a panel by CEO Jeff Binder, is banking on the fact that most consumers like the wide range of programming that comes in a traditional cable bundle, but have had bad experiences with their providers. That's why it's important for his company to communicate to customers that it is different.
"There's a lot of noise in the space, and consumers have been burned in many ways for so long," he said. "The biggest challenge is that while they want a change, at least [the incumbent] is the devil they know versus a new one where they're going through a disconnect process."
With all digital distribution offerings, churn is a concern, as users are able to cancel their subscriptions without penalty at the click of a button. Fubo, for instance, has seen cancellations surge following soccer season and sign-ups increase when the season starts back up.
Gandler said that in addition to giving viewers content that is compelling year-round, distributors simply have to embrace the fluidity of viewing habits. He added the goal is 4-5% churn. Meanwhile, the evolution of platforms makes distribution strategy more complex, and important, than ever before.
Turner svp, business development, digital distribution and strategic partnerships John Harran highlighted the importance of being "on every platform possible" in order to reach a broader audience. He added that while Turner has dipped its toe into direct-to-consumer offerings like FilmStruck, he sees that model as most effective in offering niche products.
One more challenge to think about are the Twitters and Facebooks of the world. CSG pres of global OTT business Kent Steffen said social nets will also be "an interesting partner, as well as an interesting competitor, for distributors and the traditional broadcast networks" given their massive reach and video aspirations.